Wild-Card Awards: Best and worst from Sunday's games
First Annual Sid Saraf Award for Postgame Fashion: Philip Rivers, San Diego Chargers. It's been awhile since I've seen someone sport a solid bolo tie the way Rivers has been doing this season. The Chargers quarterback stepped up to the plate and knocked it out of the park with another one. Check out the sweet medallion. Epic.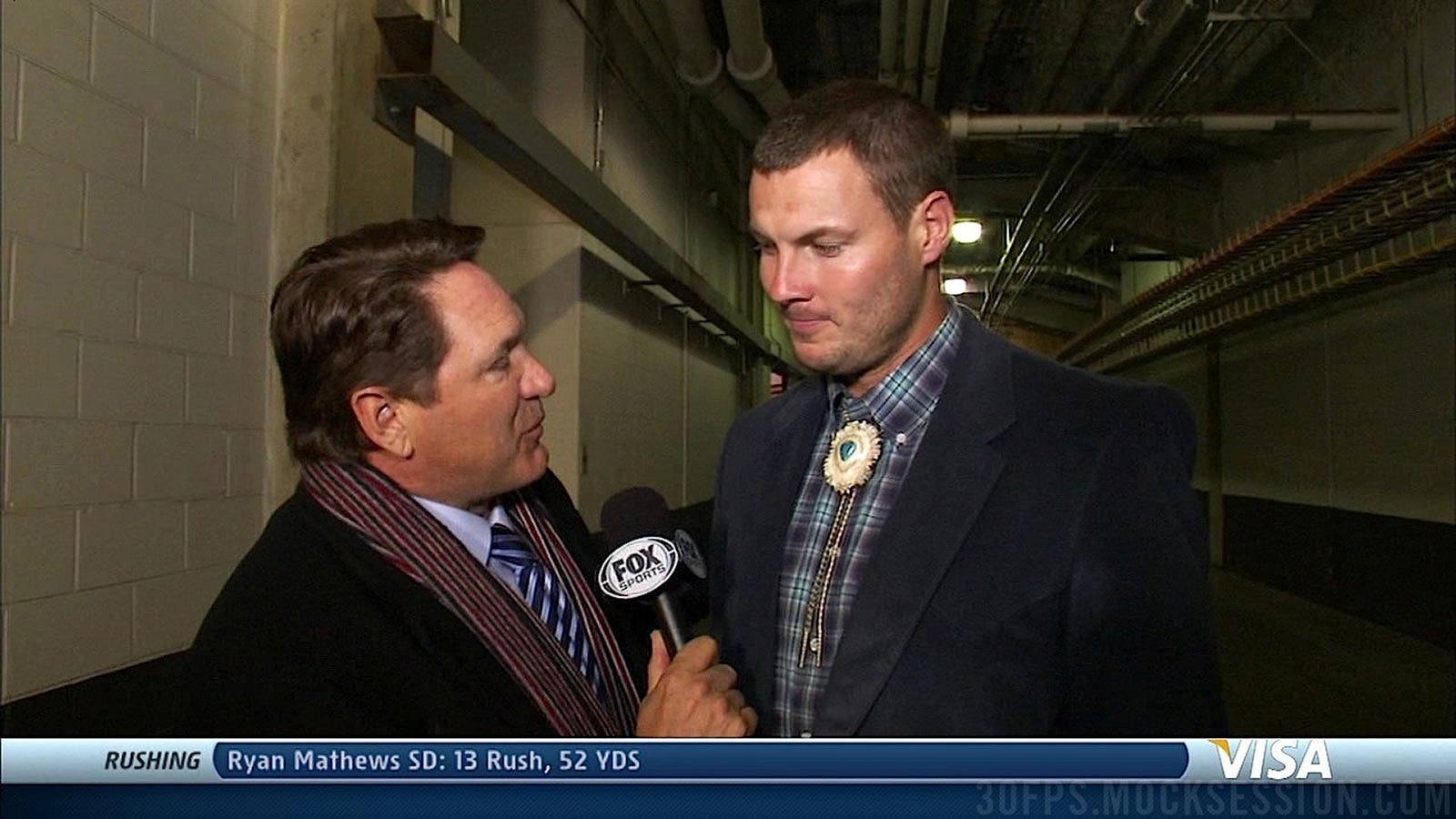 Worst job of keeping personal space: This fan wearing a Broncos beanie in Green Bay. OK, in fairness, Jordy Nelson did just execute a Lambeau Leap, and things get dicey when that happens. There are a lot of limbs flying around, and people can't see what they're doing. But come on, be more careful next time. You don't want to touch that.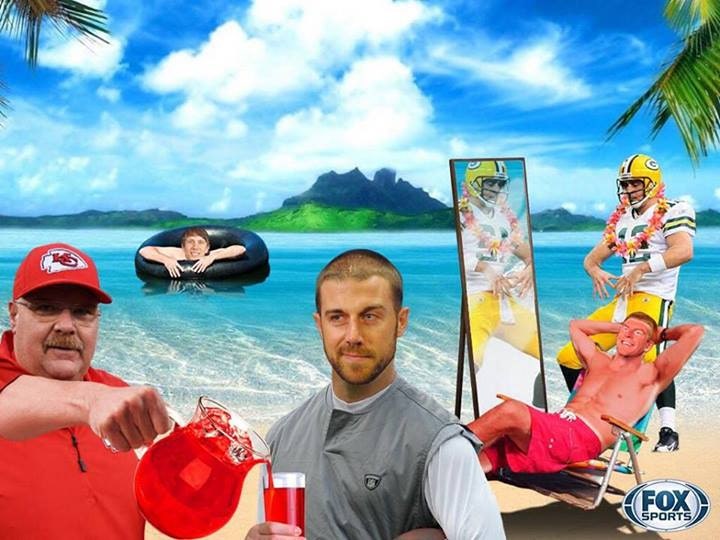 Best pregame speech by a wrestling legend: Ric Flair. The Nature Boy paid a visit to the 49ers on Saturday and gave them a pep talk that only he can deliver. All I can say is: Hooray! Whoops, I mean: WOOOOOOO! Is it any wonder the Niners got the win?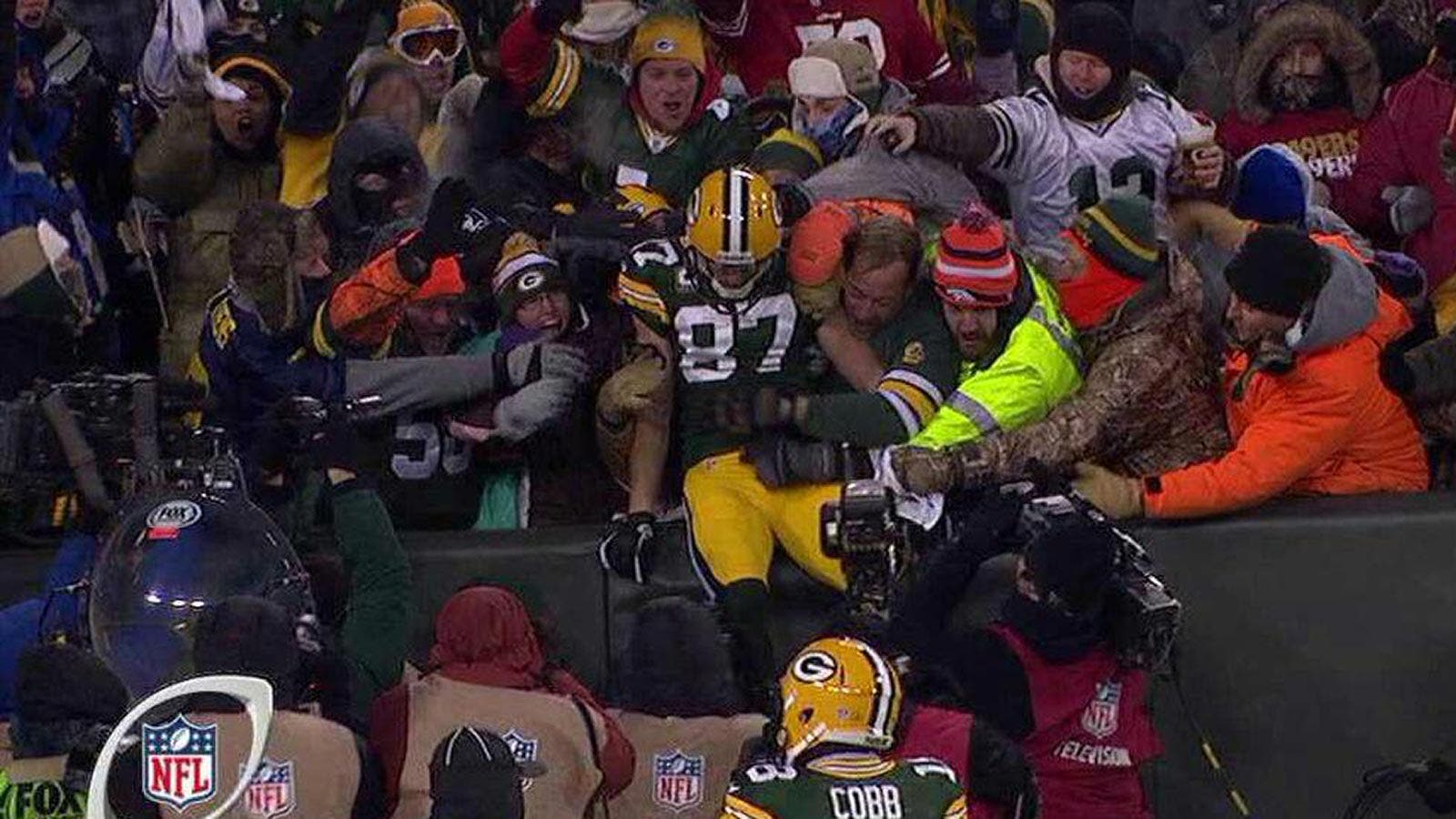 Best sign that has something to do with FOX: This guy! I really love acrostics, especially ones that feature FOX talent. Man, there's nothing like company synergy. Is this shamless self-promotion? Absolutely and I refuse to apologize for it.
Best way to keep a beer warm: This Packers fan. Now I've seen everything. And I've seen a grown man cry while watching "Kingpin." OK, that was me.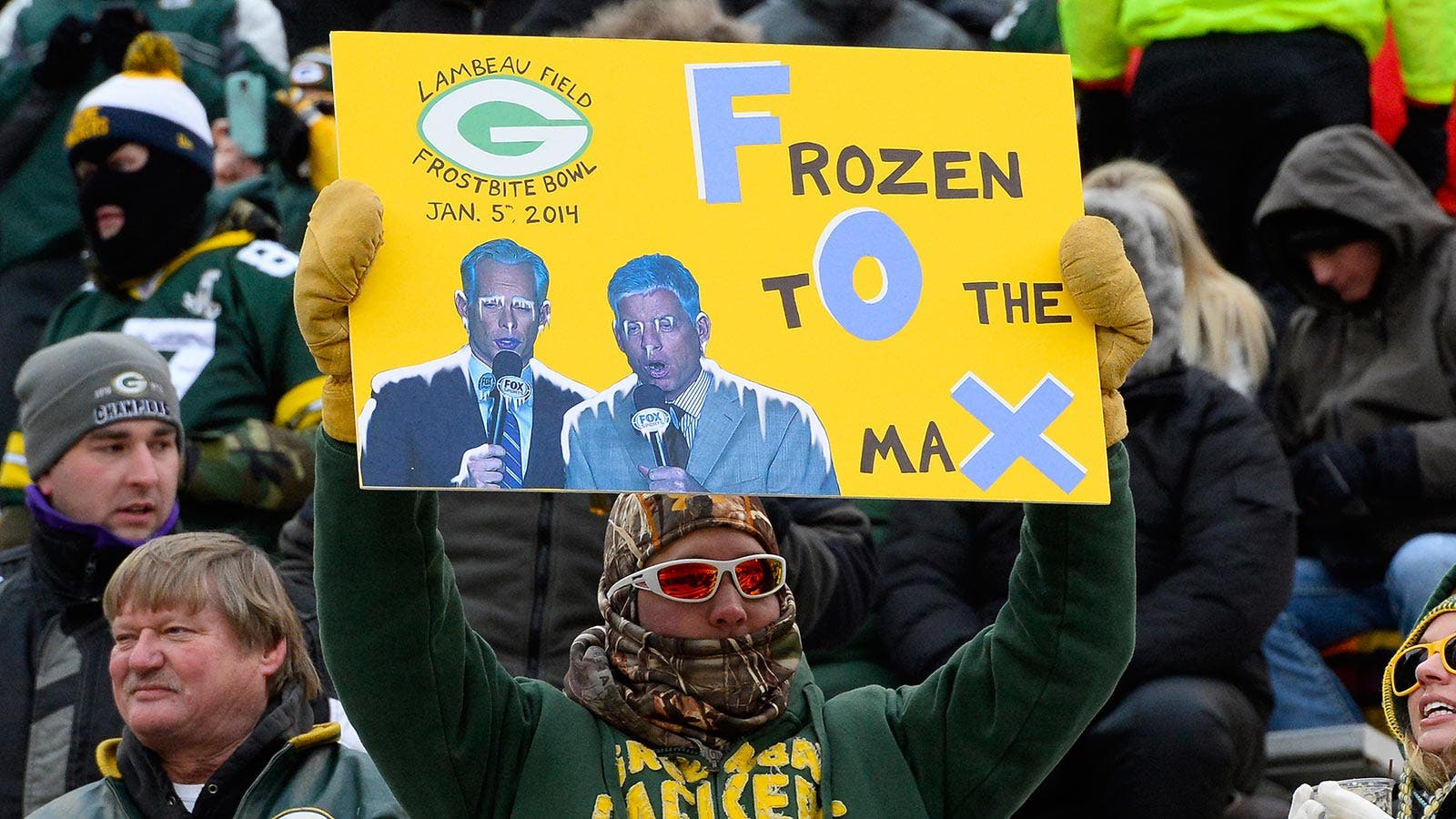 Worst job of watching where you're going: Andrew Hawkins, Cincinnati Bengals. Come on, Andrew, you're telling me you couldn't see the ball boy standing right in front of you? But I'll give him credit for at least catching the loose towel midair and then checking on the poor guy. Nice save.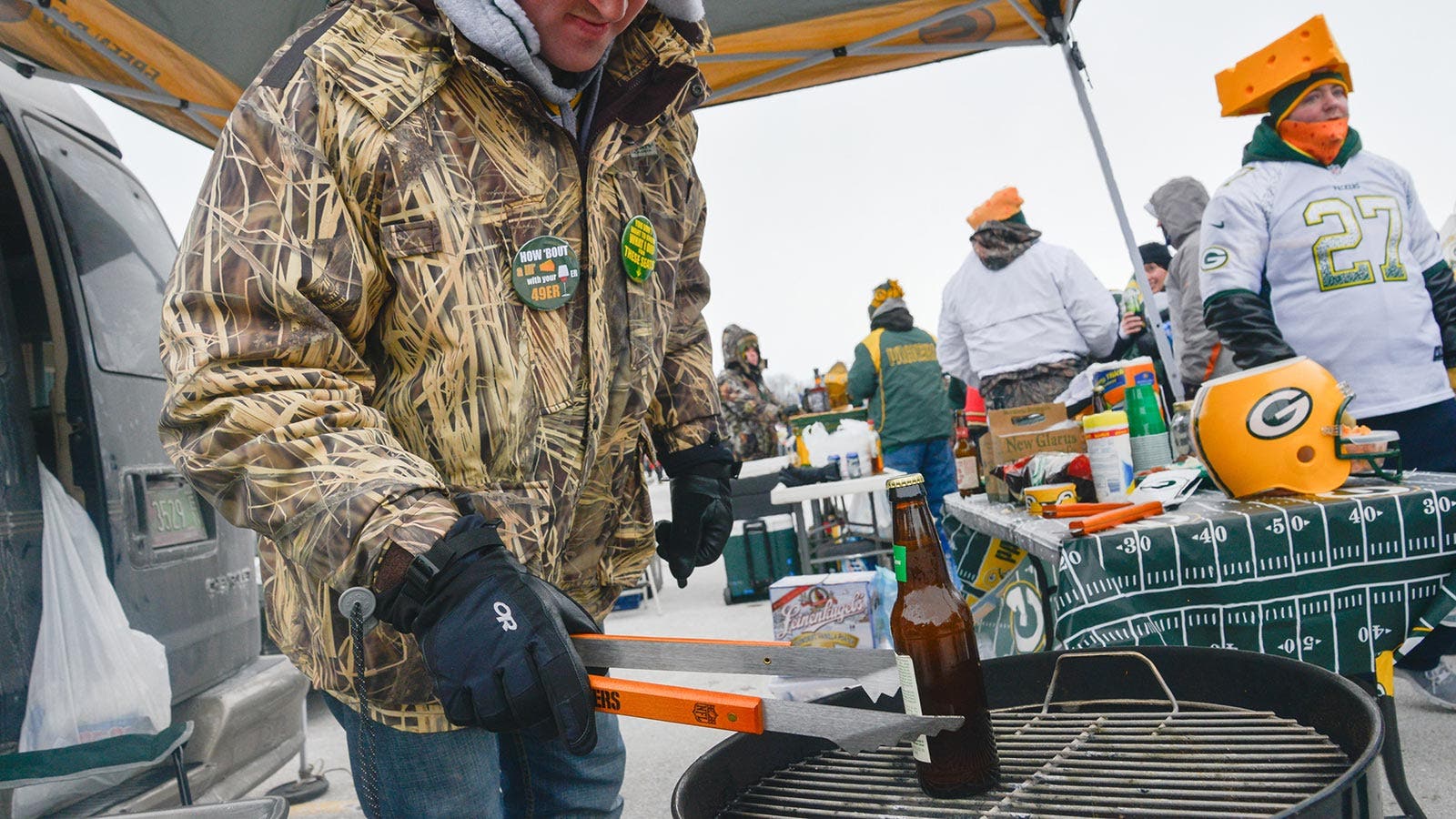 Worst job of ripping someone's head off: James Harrison, Cincinnati Bengals. I've said it in this space many times before. If you're trying to decapitate someone, you have to grab, hold, THEN twist. James just pulled Danny Woodhead's helmet off. Weak sauce.
Most incredible escape of the day: Aaron Rodgers, Green Bay Packers. How the hell did A-Rodg escape and make this play? The guy has the ability to improvise like no other. I can't say enough about him. He truly is the best quarterback in the game.
Most blatant hold that led to the most incredible escape of the day: Evan Dietrich-Smith, Green Bay Packers. Oh, I see now. Forget everything I said in the previous award. It's real easy to escape when your offensive lineman throttles a would-be tackler. Shame. SHAME!
Coolest congratulations from a PGA Tour master: Phil Mickelson. The Chargers had a big day in Cincinnati, shutting down the powerful Bengals and moving on in the AFC playoffs. So, what's a good reward for head coach Mike McCoy? Getting a chance to chat with Mickelson in the tunnel afterward.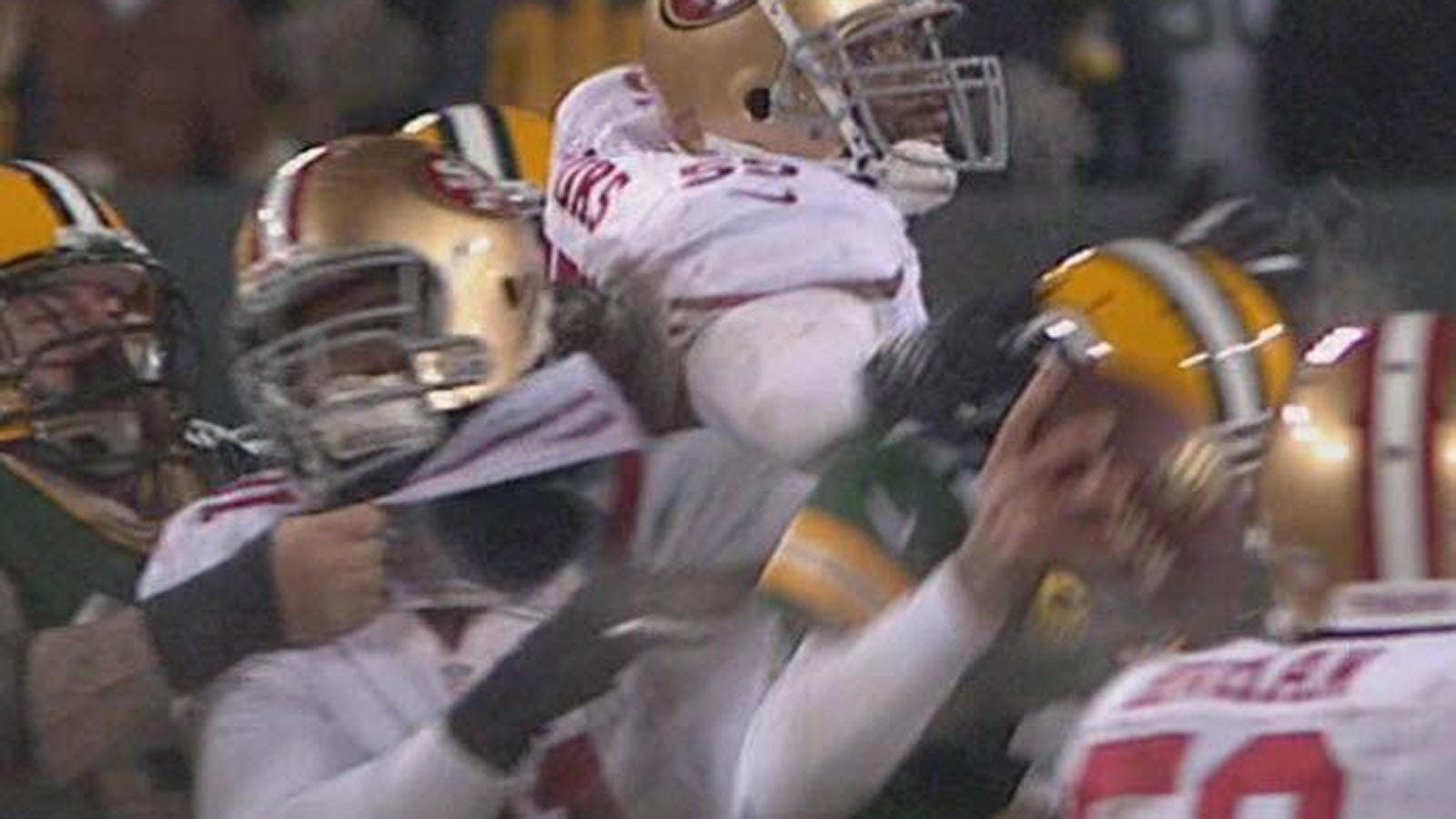 Best job of breaking down the Chargers-Bengals game: The Iron Sheik. Make sure to always follow Sheikie Baby's Twitter feed on NFL Sundays. The guy knows his stuff and delivers analysis with his special brand of panache. Love this guy. In this case, he's right. A.J. Green stunk up the joint against San Diego.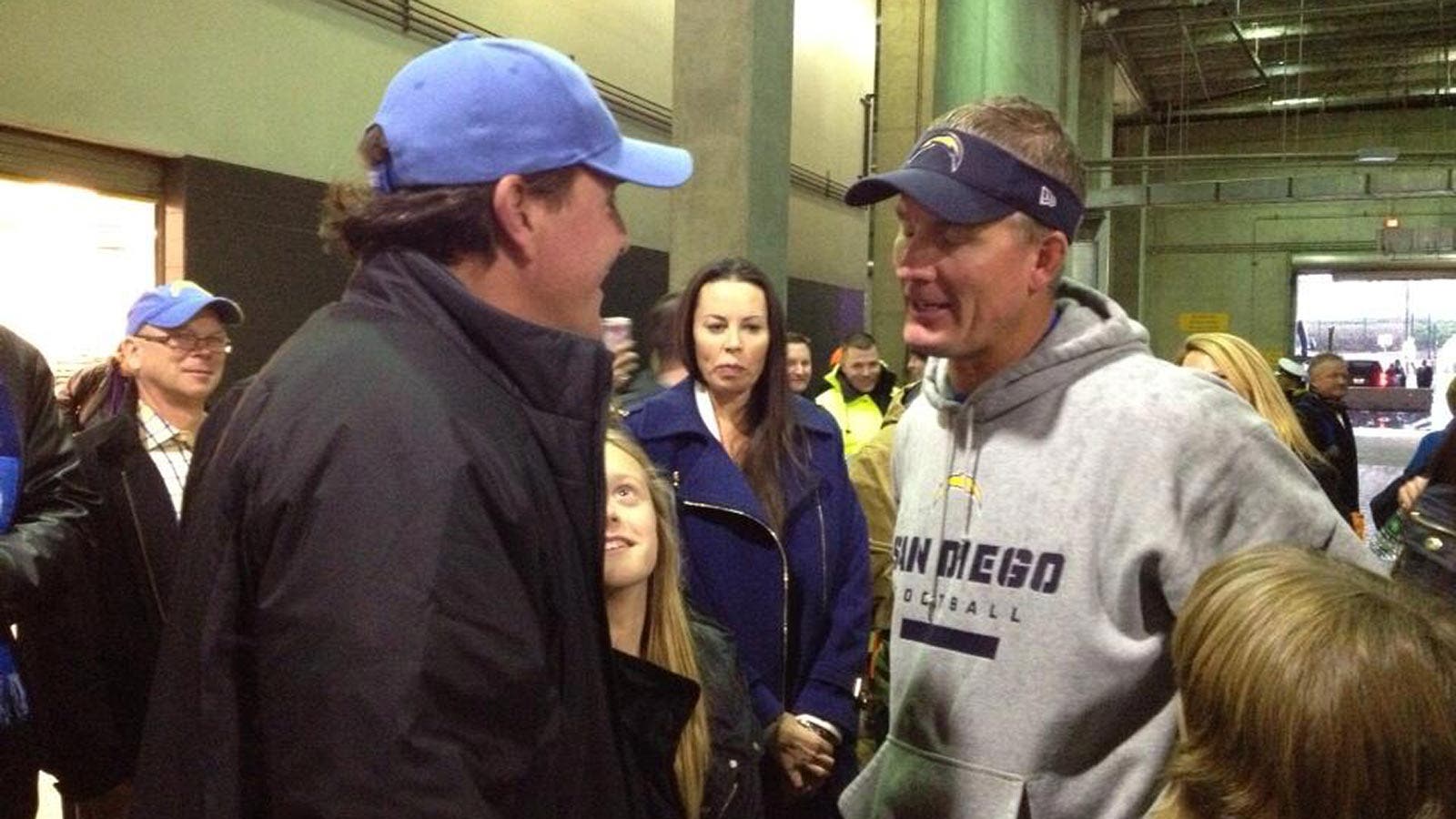 Best gameday food at an NFL stadium: Feast your eyes on the Saratoga Chip nachos available at Cincinnati's Paul Brown Stadium. This comes complete with brisket, pico de gallo and cheddar cheese. I'll be right back; I have to wipe the drool off my chest.
AJ so far AJabroni

— The Iron Sheik (@the_ironsheik) January 5, 2014
Best meal from a quarterback who has nothing to do with the playoffs: Kirk Cousins, Washington Redskins. The backup quarterback was in Southern California and took some time to dine at the legendary Roscoe's House of Chicken and Waffles. If you've never been, add that to your bucket list. It will be well worth the trip.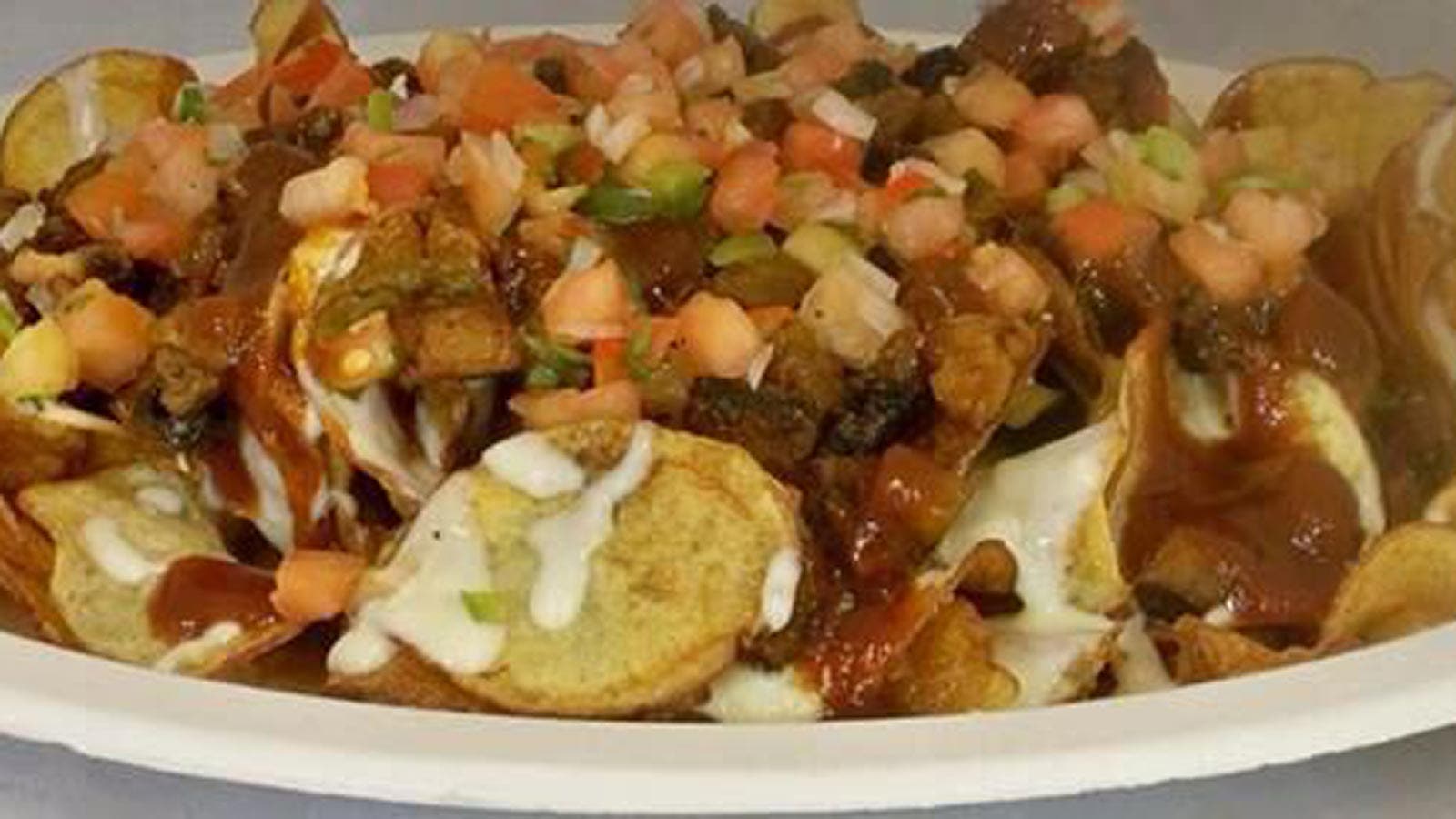 Biggest fail of the NFL playoffs: John Kuhn, Green Bay Packers. You've probably seen this failed attempt at the Lambeau Leap, but I had to include it here as well. My favorite part is when he looked down after his botched jump. Yeah, John, I'm sure the ground caused it.
Last stop before heading to the airport was Roscoe's Chicken & Waffles. Lived up to the hype! pic.twitter.com/Kx2IkpuGQZ

— Kirk Cousins (@KirkCousins8) January 5, 2014
Most righteous touchdown pass while getting drilled: Andy Dalton, Cincinnati Bengals. The Red Rifle didn't have a good game against the Chargers, but he did come through with this impressive throw to Jermaine Gresham. He knew he was going to get hit but still stood tough in the pocket. If that was me under center, as soon as I spotted a defender coming I would have spiked the ball, curled into the fetal position, cried and peed myself until they brought out the stretcher. And that's even if I avoided the hit.
Worst spelling mistake of Wild-Card Weekend: Sorry, guys, but "Super Bowl" is two words. Yeah, I'm that guy who corrects spelling. I'm not doing it to be popular.
Best job of being Jim Harbaugh: It's been a rough day for sideline workers, right? The 49ers coach just knocked the ball loose from this kid just trying to do his job. But it's all good, because it's just Jim being Jim. Congraulations to the 49ers for an outstanding win. Kudos!