Tom Zbikowski had no problem playing with a hangover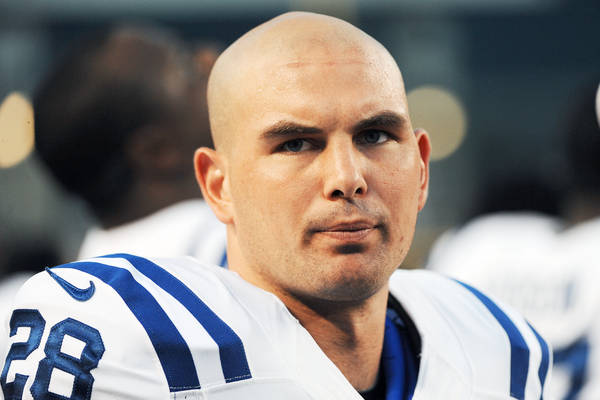 At least he's honest.
Tom Zbikowski, who played 64 games at safety in the NFL, told the Chicago Tribune that he had a "massive hangover" for at least 12 of them. Wow, really?
"Get a little messed up, sneak a girl into your room, feel on top of the world,'' Zbikowski said. "I had some of my best games off of benders — some of my worst too."
For those of us who have tried to do anything with a hangover, color us amazed.
This started even before Zbikowski reached the pro ranks.
"My two best seasons ever were 2005 (at Notre Dame) and 2009 (in Baltimore) when I was the most out of control drinking, so I thought, hey, maybe I should go back to that."
Zbikowski played for the Ravens, Colts and finally the Bears before calling it a career after being released by Chicago prior to this season. He now plans to become a firefighter, as it's apparent that he's lost his zeal for the game.
"Football got old to me. … I enjoyed my first two years in the NFL because it was a challenge. I was playing with the best. But after awhile you don't care whether you win or lose because you're still getting a paycheck. I enjoyed high school and college much more."
I'm sure there are many among us who wonder if winning or losing really matters to NFL players. I can't say that I blame anyone who doesn't care. After all, as long as you're still getting paid, does it make a difference? However, in Zbikowski's case, that lack of caring led to declining skills.
"I was drinking too much,'" Zbikowski said. "I got fat."
What's more, if Zbikowski makes it difficult for teammates who DO care about winning and having pride, then that's a problem. He said he took a water pill — banned by the NFL's PED policy — to lose weight and would have been suspended four games had he made the Bears roster this season.
Oh, well. It's best for everyone that Zbikowski gets going on his post-football career. All the best to him. At least he'll always have this memorable punt return from that amazing "Bush Push" USC-Notre Dame game back in 2005:
(H/T to USA Today for the story)
Questions? Comments? Send them to lacesoutmail@gmail.com and we might respond in our weekly mailbag!