Steve Smith, Aqib Talib have more beef than a butcher shop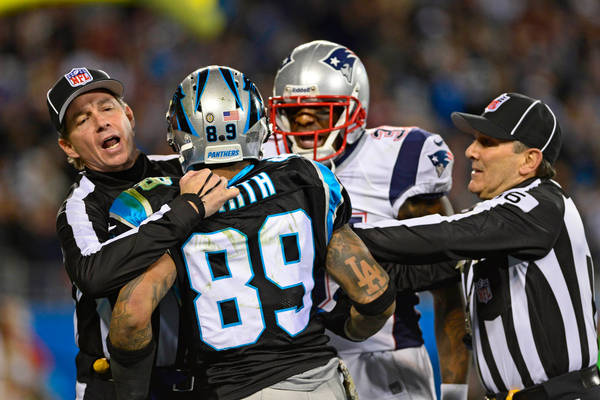 It's no secret that Steve Smith likes to stir things up on the football field. Getting underneath the skin of opposing defenders is a lost art, which he has perfected over his 13-year career. Well, Smith didn't waste any time going after Patriots cornerback Aqib Talib on Monday night.
Talib, who began his career in Tampa Bay, is familiar with Smith's antics but lost his composure early, costing his team some critical yards.
Panthers quarterback Cam Newton hit Smith over the top, then the jawing began.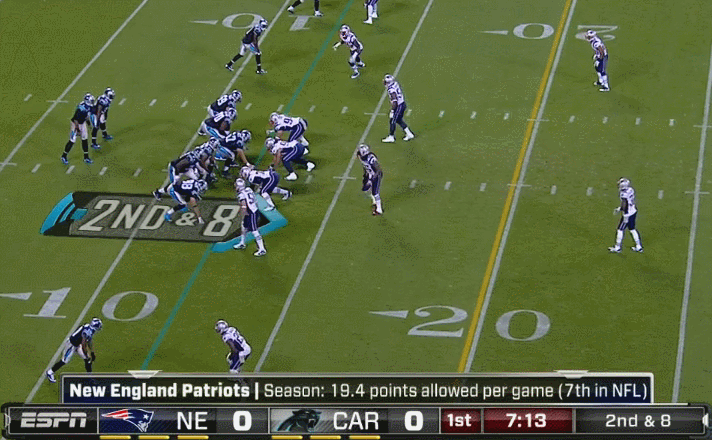 Then, after Newton hit Smith on a crossing route to pick up a key third down, things got a bit heated. Talib held onto Smith's right ankle, tripped him up and needed to be pulled away by his teammates. He was flagged 15 yards for unsportsmanlike conduct.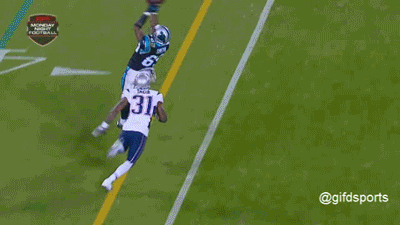 It didn't end there. The next play, Talib and Smith had to be separated by two refs after they locked up.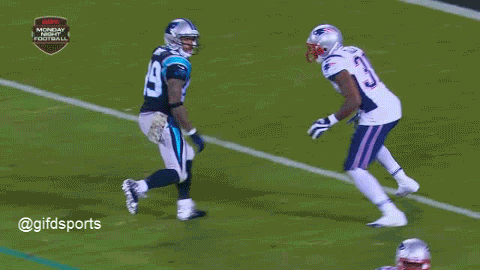 What a fun subplot to the Monday night showdown.
Questions? Comments? Send them to lacesoutmail@gmail.com and we might respond in our weekly mailbag!