Shawne Merriman is suing Nike over 'Lights Out' trademark
Once upon a time, Shawne Merriman spent his days turning the lights out on the NFL. Now he's trying to do the same the Nike.
The former linebacker is suing the apparel giant over its use of the name "Lights Out" for a new clothing line. The problem here is Merriman says the name violates his trademark.
"Lights Out" was a nickname for Merriman back in his playing days. It was also the name of Shawne's signature dance move, which you can see below: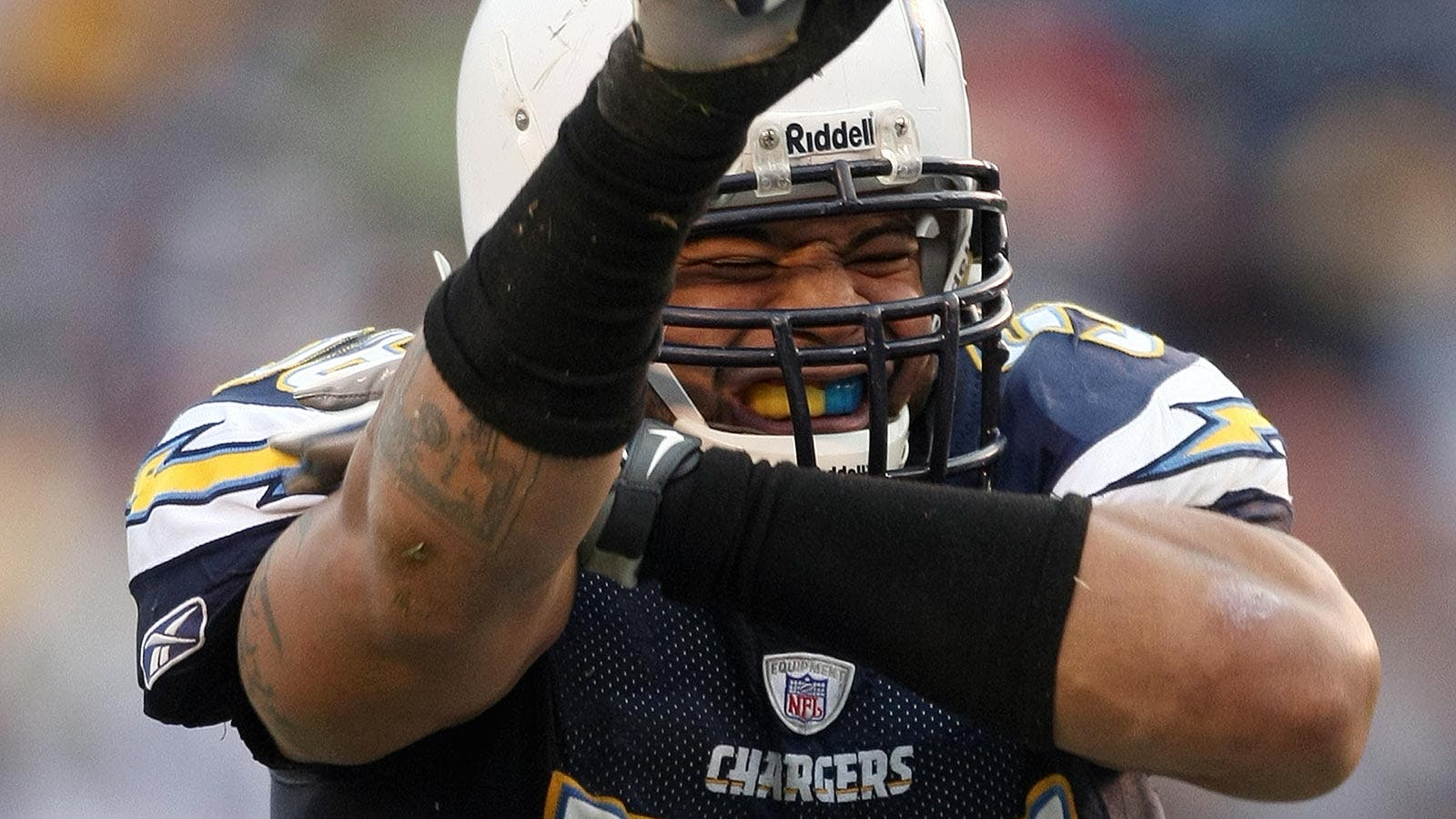 Merriman issued a release, saying the he and Nike had negotiations in 2006 for a "Lights Out" clothing line which eventually fell apart. However, it seems that Nike went ahead with the line anyway. Merriman's company Lights Out Holdings LLC filed a lawsuit in California seeking an injunction and up to $2 million per item. The clothing line includes hats, shorts, etc.
Well, alright then. It's clear that Shawne will not let this (alleged) unchecked agggression stand. He can use that attitude in his new job with World Wrestling Entertainment.