Michael Bennett commandeers police bike after Seahawks win
Is this legal?
Seattle Seahawks defensive end Michael Bennett decided to have some fun after his team scored an NFC title game win over the Green Bay Packers in overtime on Sunday.
He helped himself to a police bike. Really.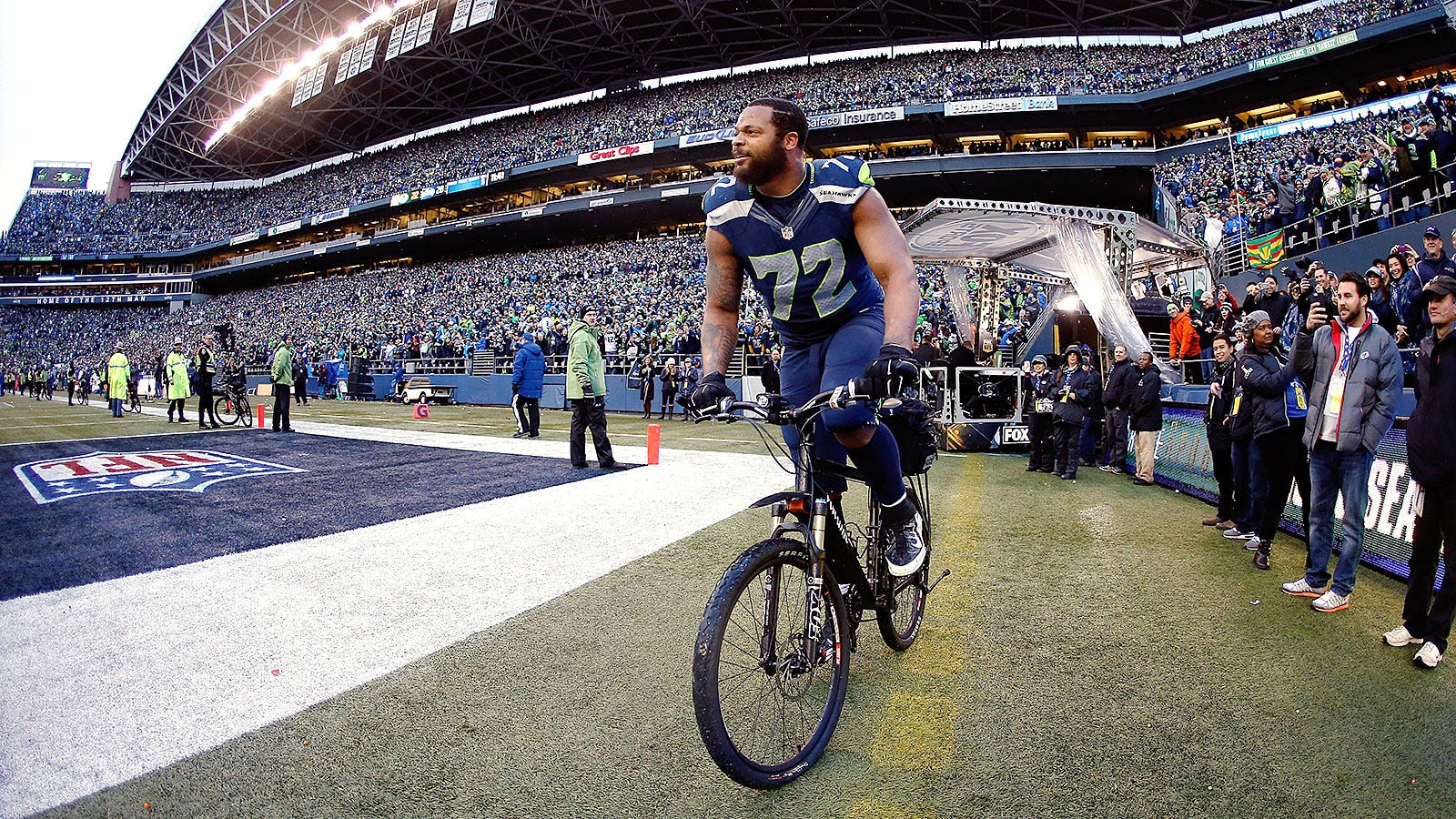 Bennett didn't do much, he just pedaled it all over the turf at CenturyLink Field.
And it appears that the Seattle Police Department didn't have a problem with it:
Just bring the bike back before #SuperbOwlXLIX @mosesbread72 🙂 pic.twitter.com/Pu0IwOXm85

— Seattle Police Dept. (@SeattlePD) January 18, 2015