Ouch! Watch two Redskins players collide hard on punt return
Punt returns are a dangerous game. Players are flying down the field at high speed and things can get dicey.
Washington Redskins returner Andre Roberts can attest to that truth in the first half against the Houston Texans on Sunday. Young was looking for a hole near the sideline when his teammate Darrel Young came racing in his direction, looking for someone to block.
However, Roberts couldn't get out of the way and this happened: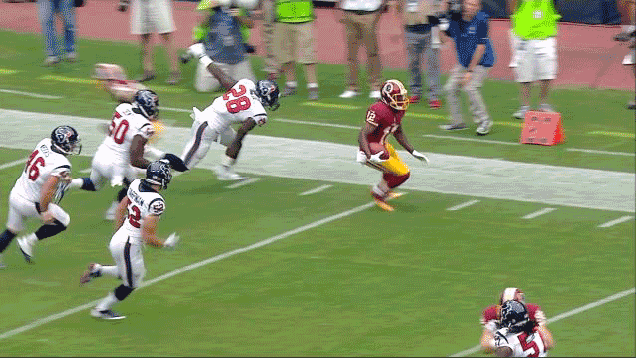 Ouch! That must sting. And what made it worse was the Texans' Alfred Blue giving Roberts an extra whack from behind.
A little better communication next time, please?