NFL Divisional Round Awards: Who's on Loser Island this week?
This Week's Class of Loser Island: Colts, Saints, Chargers and Panthers. So long, Marques Colston! Safe travels, Andrew Luck. Bon voyage, Cam Newton! Vaya con Dios, Philip Rivers. You'll all have plenty of time to work on your tans with Andy Dalton, enjoy some Kool-Aid with Andy Reid and maybe take a dip with Nick Foles. The offseason will be fun. Who needs all that annoying football stuff anway, right?
Worst job of making it to your hotel room: This poor Chargers fan at the Denver Hyatt. Look, we've all been there, but here's what's different: This was the night before his Bolts took on the Broncos. Shouldn't he have saved that level of partying for game day? Man, just a couple more steps and he would have been home free. Oh well, hopefully he got some rest on that cool carpet and got himself together … to see the Chargers lose while nursing an extreme hangover. Fail.
First Annual Andy Nesbitt Perpetual Storyline of the Year Award: Tom Brady, New England Patriots. Why can't the Patriots quarterback get someone to give him a high-five? We've seen multiple instances of poor Tom being left high and dry by teammates during various team moments of joy, the latest coming after Saturday's win over the Colts. FOXSports.com's Andy Nesbitt sniffed out FiveGate from Day 1 and continues to doggedly pursue it. There will be a reckoning, I assure you.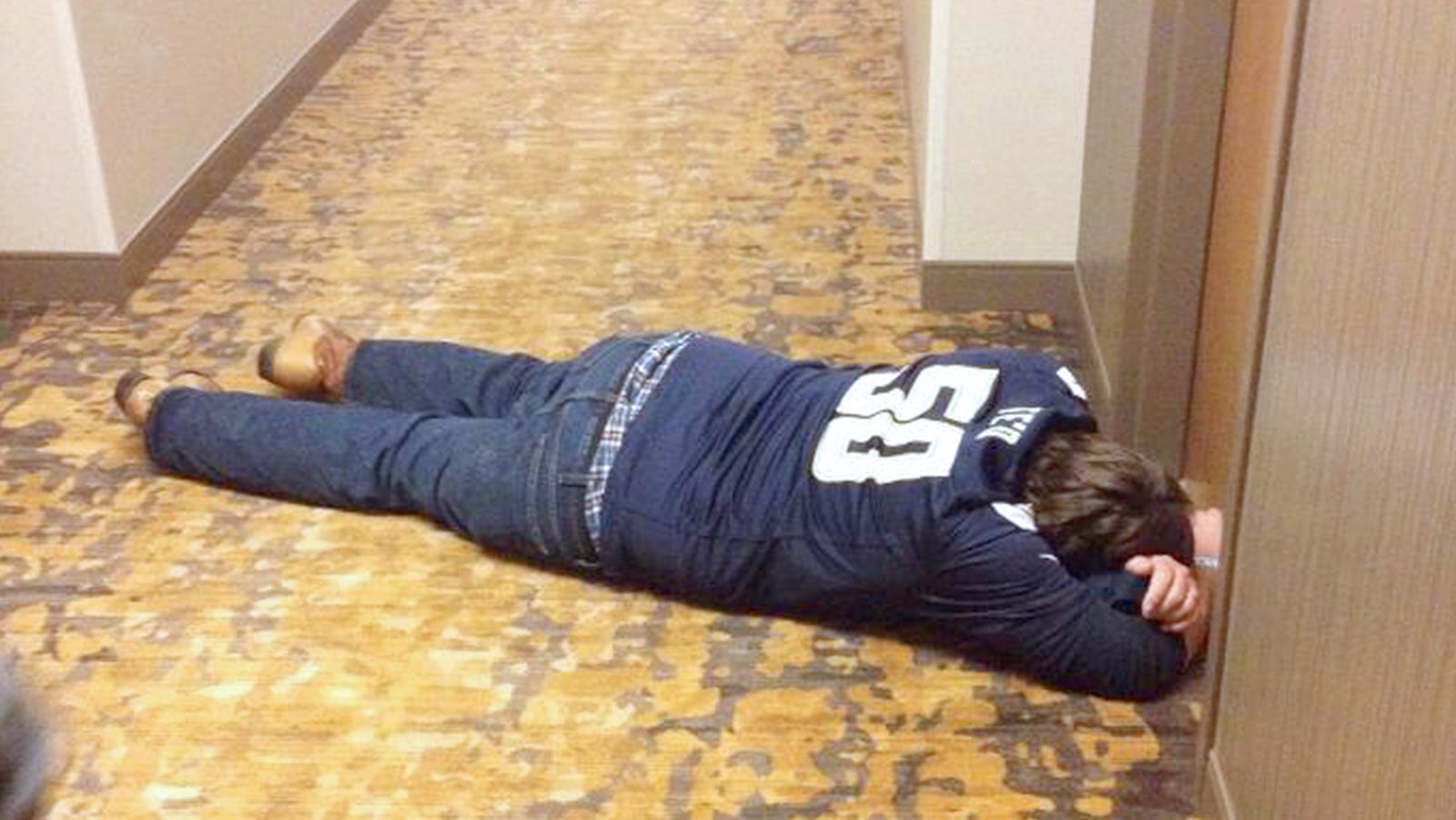 Worst way to return to game action: Percy Harvin, Seattle Seahawks. Man, this guy is just unlucky. After missing all but one game this season with injuries, the splashy offseason arrival returned to the starting lineup on Saturday against the Saints. And on his very first drive he got whacked with this hit. Boom. He later left the game with concussion symptoms. That's just one tough break.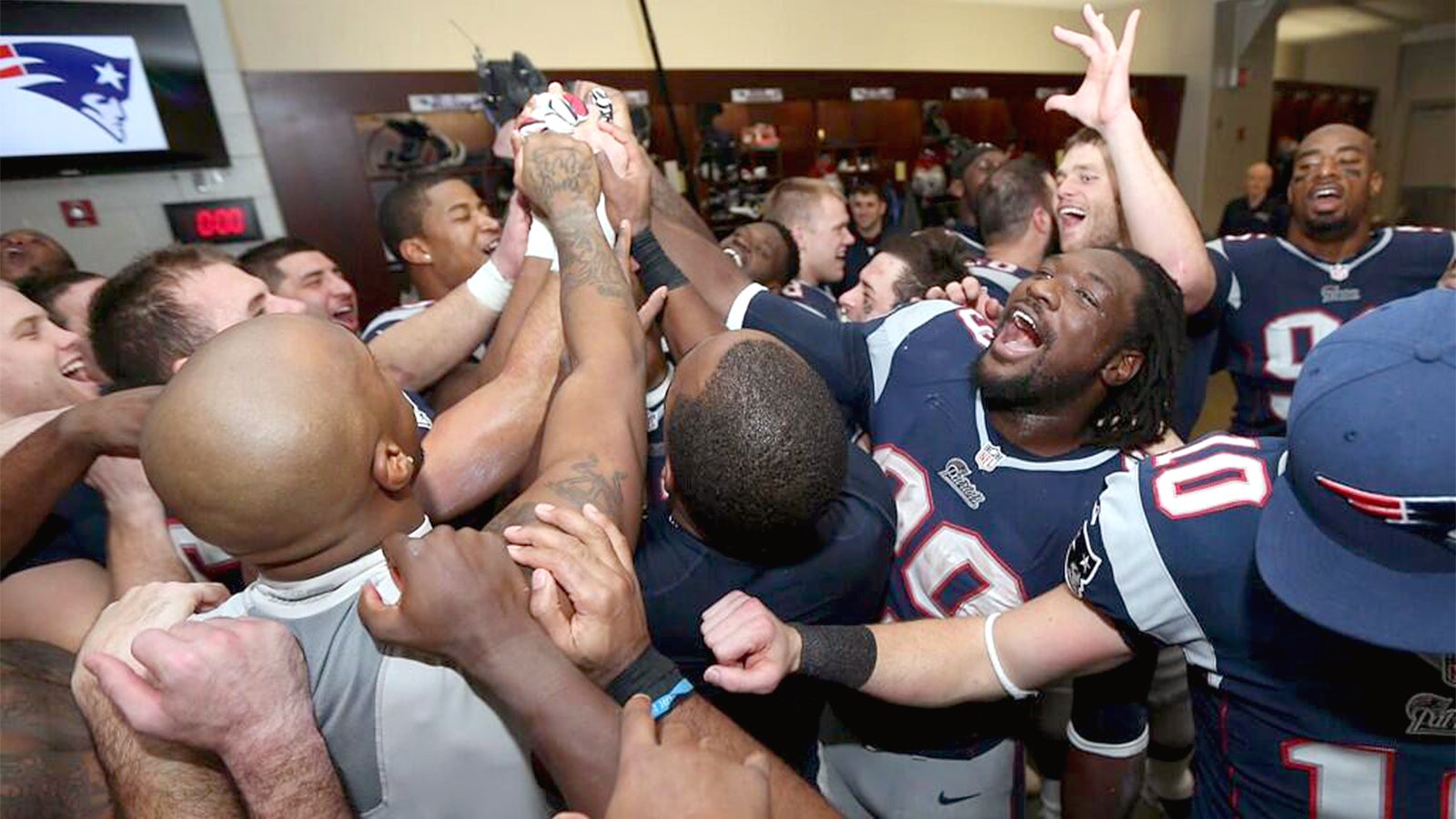 Best way to incorporate a local hero into a play card: Rob Ryan, New Orleans Saints. The portly defensive coordinator and all-around good guy loves using various images on his play cards and with his team in Seattle, he went local. If you look closely, you can see former Seattle Supersonics star Jack Sikma. Awesome.
Best pirouette by a hyper head coach: Jim Harbaugh, San Francisco 49ers. The guy's gyrations and various spaz attacks are a weekly occurence, and they're always entertaining. It doesn't even matter what he's upset about. Is there anyone out there more entertaining than Harbaugh? You gotta love him.
We certainly appreciate all the love from #PeytonManning 🙂 #OmahaOmaha

— Official Omaha Info (@VisitOmaha) January 12, 2014
Best tweet by Samuel L. Jackson: Samuel L. Jackson. The actor was apparently watching the 49ers-Panthers game on Sunday and sent out this tweet. I just hear his voice, and that makes this awesome.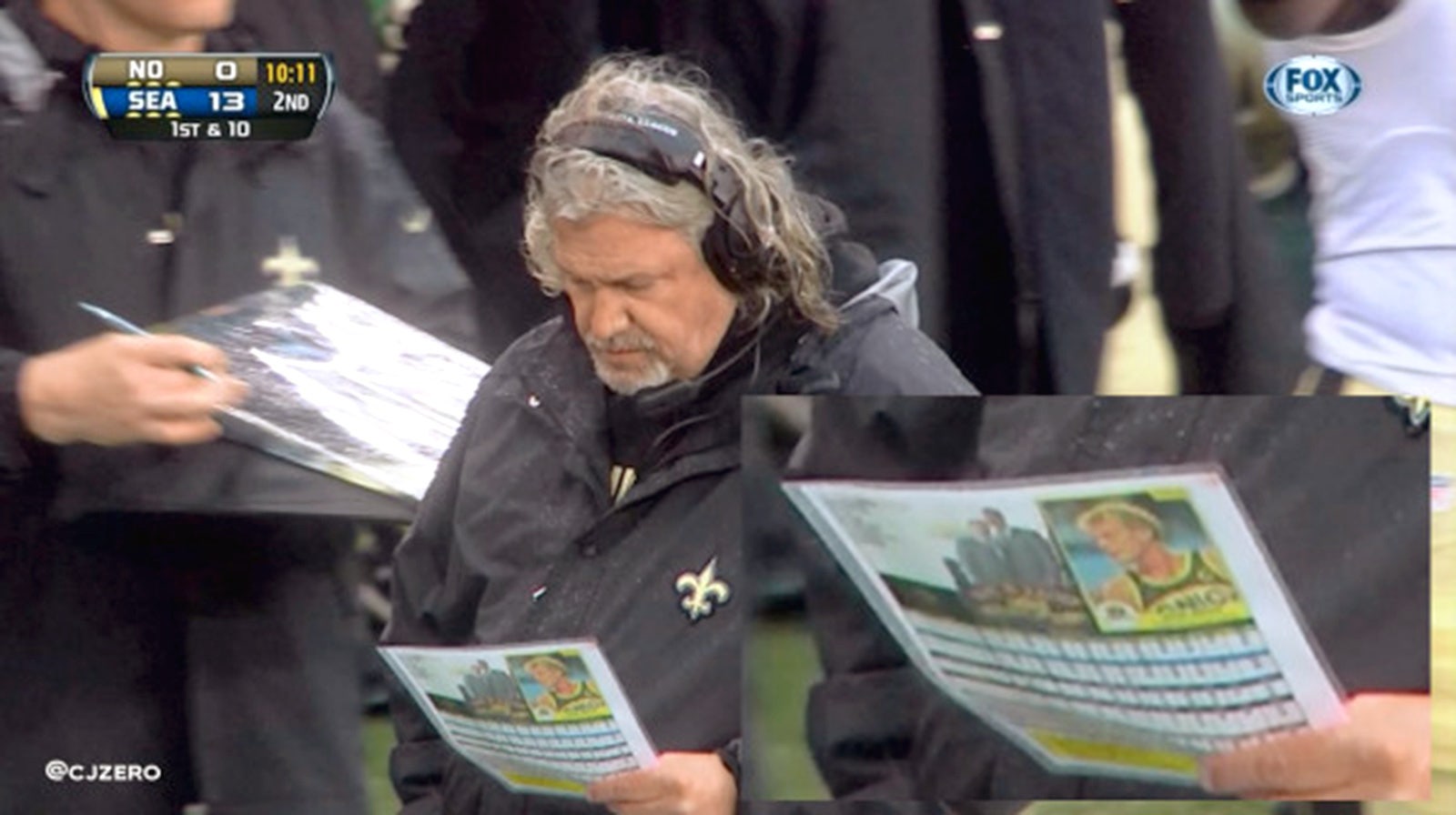 First Annual Sid Saraf Awesome Punt Fail of the Year: New England Patriots. Man, this is great. Just kick your feet up, cue up the Benny Hill music and enjoy. It didn't matter in the long run because the Patriots went on to win easily and return to the AFC Championship Game. In fact, I wouldn't be surprised if the team and coach Bill Belichick enjoy a nice laugh while watching this play on film next week. All in good fun.
Worst pass ever: Marques Colston, New Orleans Saints: Now, it's not fair to put blame for the loss on the wide receiver's shoulders, but this has to be pointed out. With seconds left on the clock, Colston decided against taking one step out of bounds and instead tried to throw a lateral that went very far forward. So, instead of giving quarterback Drew Brees a chance to throw to the end zone and possibly tie the score, the Saints got hit with a penalty and a 10-second runoff, which ended the game. Whoops, well, we'll see you in the fall.
These Refs!!!

— Samuel L. Jackson (@SamuelLJackson) January 12, 2014
Philip Rivers being Philip Rivers Award: Philip Rivers, San Diego Chargers. Temper, temper. The quarterback is always good for one freakout per game, just like 49ers head coach Jim Harbaugh. This time he whips his jacket like a cape in frustration. It would be annoying if it wasn't so funny.
Worst job of starting nonsense and then not backing it up: Jimmy Graham, New Orleans Saints. The tight end started jawing with Seahawks players during warmups and even snatched Bruce Irvin's hat off his head, which is goofy. OK, fine, it got broken up, no problem. But then he went out and was only able to muster one lousy catch as his team lost. Double fail.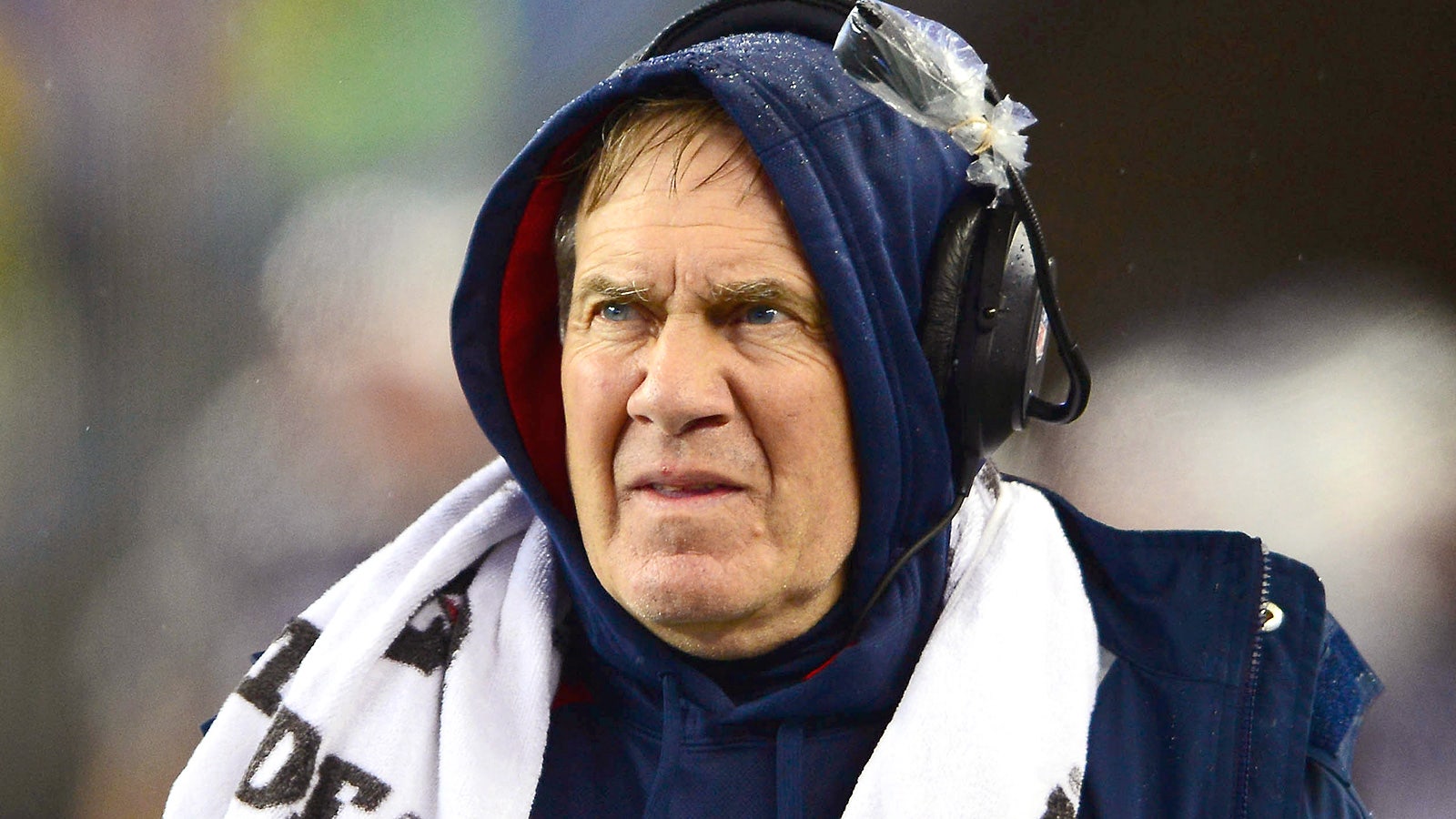 Best giant helmet: Wes Welker, Denver Broncos. The wide receiver has had some concussion issues, so the team isn't taking any chances. I love this contraption. He's swimming in it. And it worked, because he got through the game without a scratch.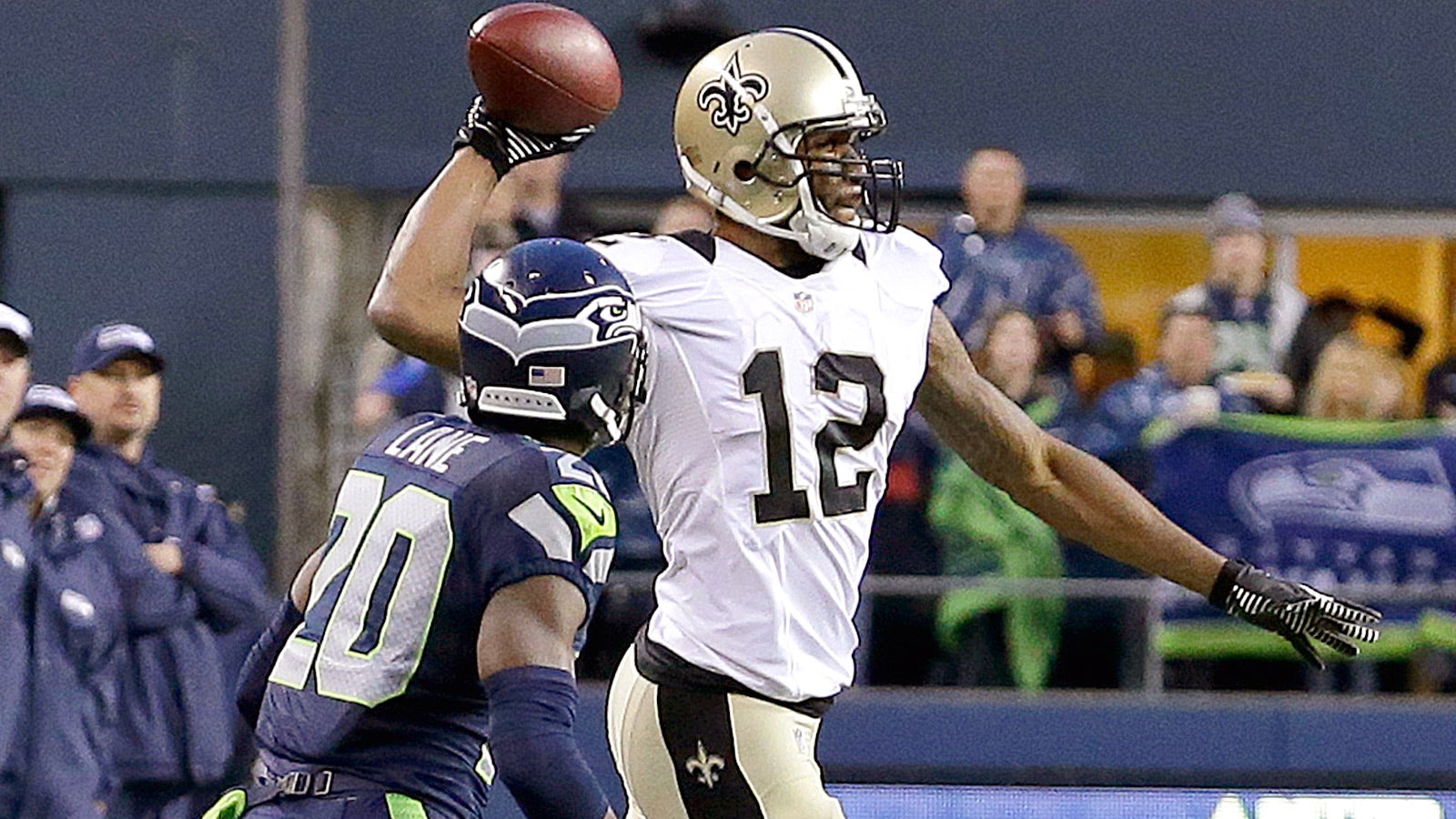 This Week's Touche Award: Arizona Cardinals. Now that the Seahawks have advanced to the NFC Championship Game, everyone will be talking about the 12th Man and the intimidating evironment at CenturyLink Field. Well, the Cardinals have something to say about that.
Best Aerial Fish of the Week: Pike Place, Seattle. The Saints-Seahawks showdown was on FOX on Saturday and the crew decided to do something special. They attached a camera to one of the many fish that get tossed around the market. Check it out.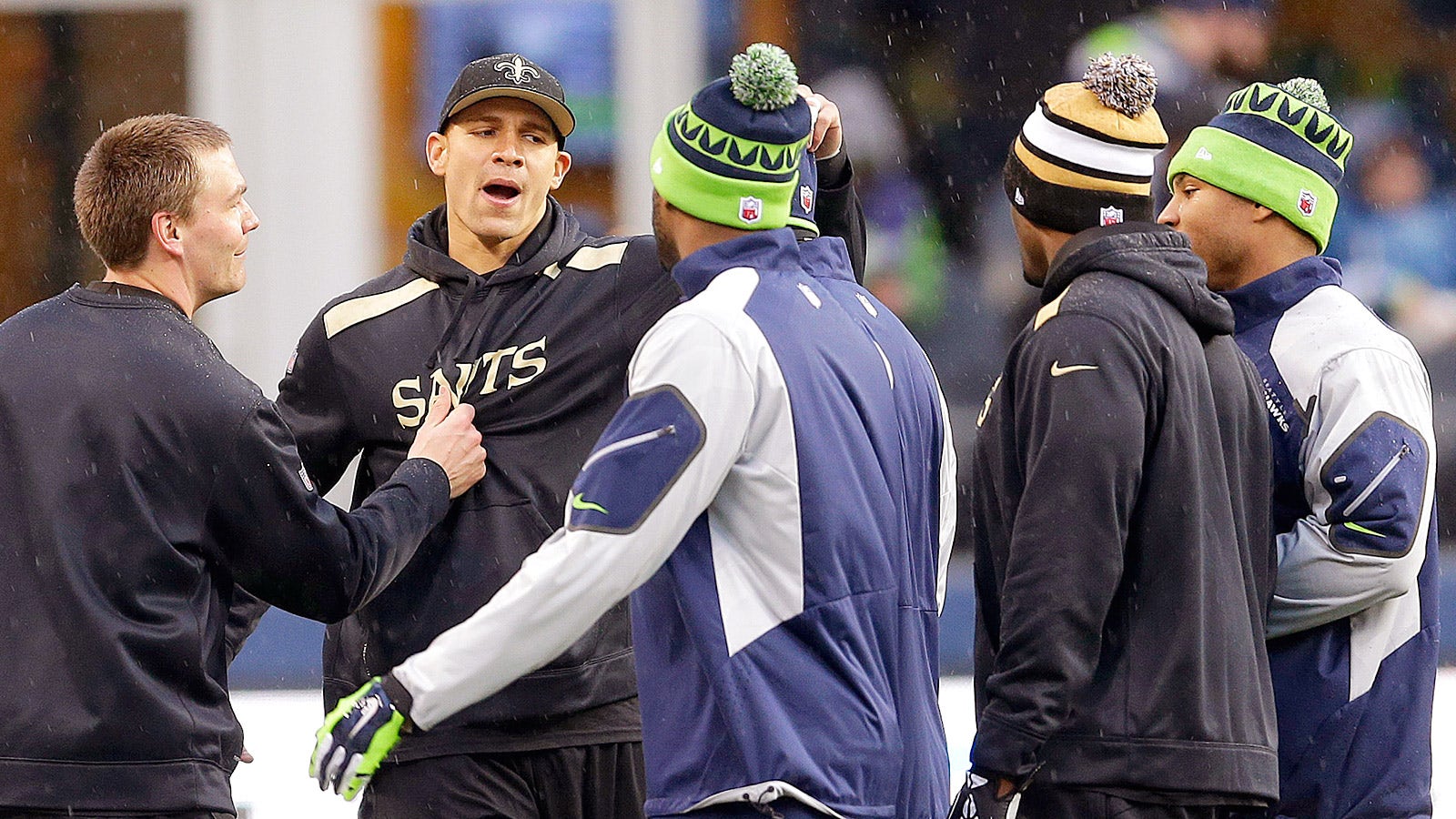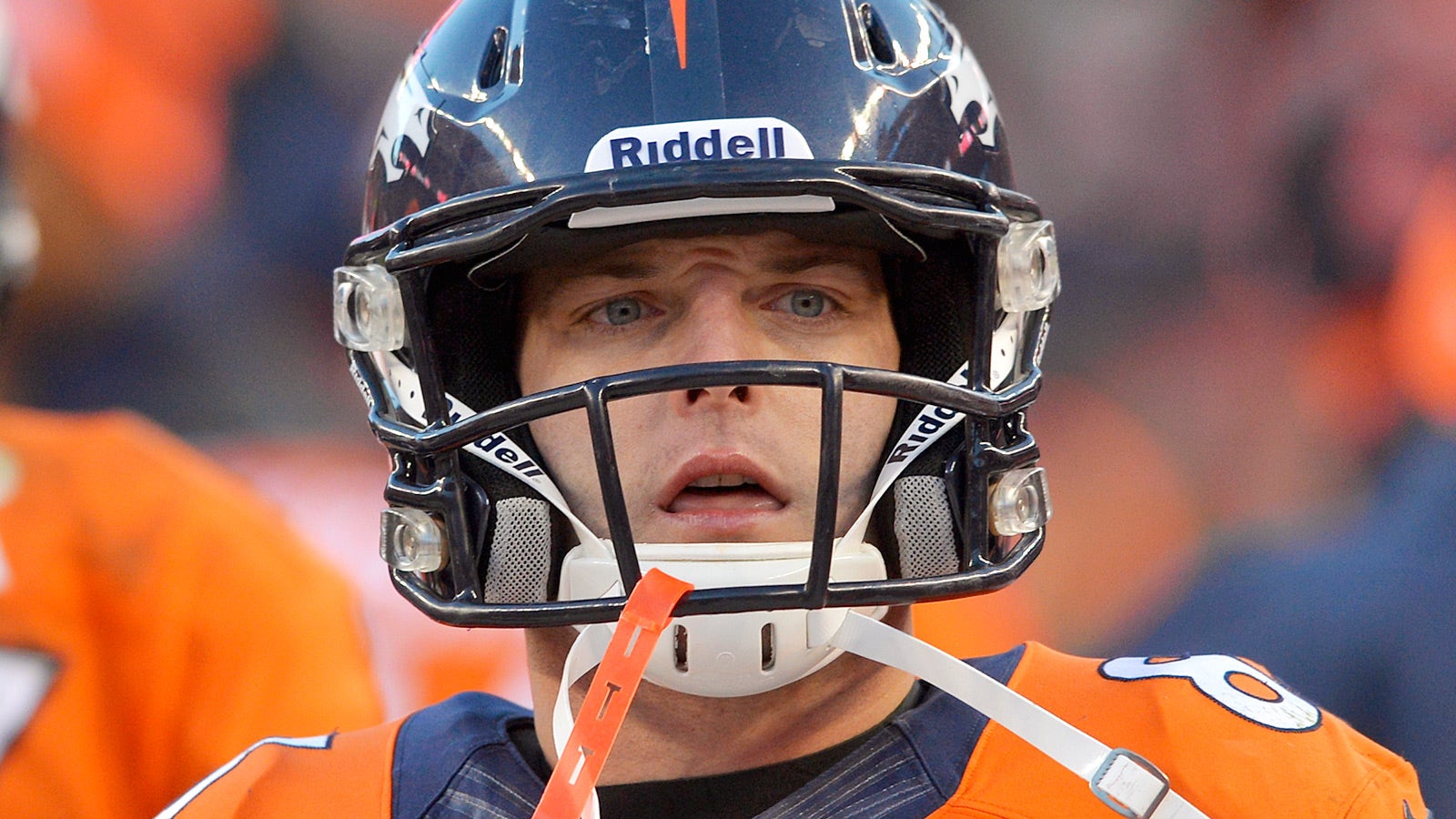 No. RT @nflnetwork: Are the Seahawks…Unbeatable at home? pic.twitter.com/tG24uzaj8M

— Arizona Cardinals (@AZCardinals) January 12, 2014