Mail-it-in Friday: Run! Tim Tebow is back in the news!
By Sid Saraf, FOXSports.com
We're back! I'd like to say I'm looking forward to Volume XIX of Mail-it-in Friday, but I just can't. Why? Well, because TIM TEBOW is back in the news. OH, GOD NO! Yep, get your trunks on because we're going swimming. Let's just hope we can stay awake.
Remember, if you want your email featured here, fire off your (non-Tebow) missives to lacesoutmail@gmail.com.
OK, lets' get to work
SIGH, LET'S GET THIS OVER WITH
Tim Tebow was back in the news over the past week, first for reportedly hiring a broadcast agent, then for being spotted in Los Angeles working on his game.
Charles wrote,
Tim Tebow is the type person Jim Valvano had in mind when he gave his inspirational speech on ESPN prior to his death. Tim is an example of how lonely life can be when one decides to go alone with only faith in himself. Only Tim and a few select few really understands the line that starts, " I fought a good fight….".
Mike wrote,
If I could forward the picture of Tebow that was with your comments I would…….A picture of him in passing drills……It shows a basic flaw in his passing form that coaches should pick up on……..His right leg is already extended forward while his left throwing arm is still behind his shoulder…..That means he is throwing off his back foot……No zip on the ball……No distance…….Somebody should be able to teach him how to throw.
Dawn wrote,
If I were an owner of an NFL team, I'd hire Tebow in a N.Y. minute, then tell my offensive coordinator to design an offense around his strengths. Please forget the stats. Go to his strengths, and he will win!!!!! How can you put stats on heart & will to win. Proven winner is the only "STAT" I'd need!
Lintjoh wrote,
Dear Writer:
I appreciate you keeping Tim in front of the public and most importantly the NFL.
It seems like the NFL team owners have made an agreement among themselves to hold back Tim in getting a fair chance. It's almost sad they are not willing to give him a chance. It's like the players get an opportunity to play to their agreed upon roles/expectations so they can manage the 'flow of money' verses the 'excitement of the game' and good competitive situations.
Personally for me, I think Tim represents a lot of what I want to be like and for my kids to be like so I'm willing to watch him and pay to see him verses many of the other quarterbacks.
I think it will take some team like the Pittsburgh Steelers to step up and go after him. I thought that was the Patriots and not sure what happened there, but that's why I'm not an NFL executive and only a fan.
Thanks for the consideration.
I'm just thrilled that I get to keep Tebow in the news.
Kimberly wrote,
I want to know is why is Tim Tebow being blacklisted by the nfl? Because of his religions beliefs? Why did Elway trade him? Why did the jets by him out of his bronco contract? Can these teams do that?
Leslie wrote,
I usually don't pay any mind to these issues, but Come on Man,,,,, All you arm chair quarterbacks out there need to go away as you have nothing to base your comments on when it comes to if Tim Tebow can play in the NFL or not. As far as the Christian acknowledgement, yeah, Tim Tebow is a good man, just like many good men in the NFL. Many players give thanks to our lord/their lord, before, during and after play, so let's move on. I personally believe he can play in the NFL, so too bad for the short sightedness of the coaches and owners out there who are missing an opportunity to play a young man that is a huge motivator and team player, look what he did with the Broncos, shame on the ego of returning player and coaches that so easily put themselves first at the sacrifice of this young man. He's talented, period. For those of you that disagree or discount him as an athlete I'd like to see you put on a uniform and go play with the NFL.
James wrote,
Tim should try to help TAMPA BUCKS with foot BALL.
George wrote,
I'm not riding the Christian war horse here, but I think Tim Tebow should have been given credit when he got the struggling Broncos to the playoffs. Yes, they didn't get to the Stupid Bowl, but Tebow got them to the playoffs when the other QB was not performing. Then he went to the Jets where he was a "splinter picker" because the coach wouldn't even let him play. Let's not forget either, that the next year Manning got the Broncos to the playoffs but didn't get them to the Stupid Bowl. Imagine that. Could it have been the total lack of an offensive line? I think John Elway blew it by getting Manning but not restructuring Tebow's contract to allow him to be Manning's understudy. Remember, the 49ers did exactly that when they picked up Steve whatisname and set him on the bench for $1 million/year to learn from Montana. Remember how that worked out? Elway the big CEO, MANAGER, BLOWHARD, seems to have forgotten those first two or three years when he was the Broncos QB and was pretty miserable himself. We used to refer to it as, 'Beaver Cleaver plays football"
I think Tebow has been shafted by the teams he's been associated with and by the NFL in general. This may be in part due to his open embrace of Christianity. So be it. If there were locker room issues that torpedoed his career, then he has to examine his own agenda. However, it seems to me to be very difficult to assess a QB's performance when mostly what he gets to do is sit on the bench.
Put him out there, let him show his stuff and if he fails then he's history. Maybe he isn't any good at the job, neither was Elway when he started but he got to play his way up, and there's a few out there today who are 1st string QB's who suck, but they're playing. So, what is it about Tebow that puts everybody off and puts him on the bench? His open Christianity? I would advise him not to be so public about it, but it's his choice. I think the young man got screwed, BIG TIME.
Benny wrote,
What is the purpose of your piece? What denigration are you trying to achieve via this? Are you bothered by Tebow's existence?
Kelly wrote,
Yes I realize you are a sports news site, but why must I read over and over again your constant bashing of Mr. Tebow?
One must wonder as you asked in your latest news item about Tebow. yes he is a Christian ..so is that hurting you? want names…I can name other so called Christians who are afraid to speak of their maker as does Tebow. I give Tebow credit for doing so….so if this ex QB is hurting you …don't write about him and grow up children and you aren't very professional in your bashing ….I am done..
Michael wrote,
I think there may be a good chance that the Houston Texans may be in touch. I have been really disappointed in the performance of the Texans this year, and Matt Schaub is struggling and Case Keenum is not the future star of the Texans. I think Tim Tebow may be a fit for the Texans, and perhaps they should give it a try.
Kathryn wrote,
when God closes one door, He opens up another. I learned this myself about nursing careers. tim, keep your chin up. people who don't belong to the Father will not understand the precepts of His ministry and followings His directions. I pray for you and your receiving His discernment on what He has in mind for you. keep the faith because He cares for you.
Dennis wrote,
I think Tebow would be an excellent backup for the Pittsburg Steelers. He was the one after all that defeated the Steelers in the playoffs while with the Broncos. I think he would be a perfect fit.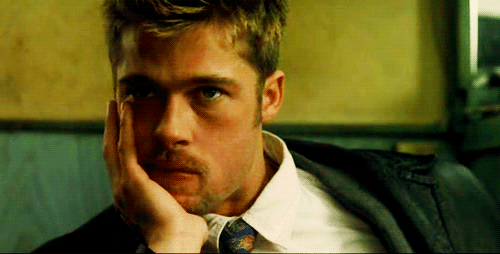 Karrie wrote,
It's a true test of Tim's faith. God doesn't want the world to have him and destroy him. We don't want him to be like Toni Romo.. Who is getting paid for doing nothing! Jerry Jones should have kept TO on the team. At least TO was honest.
Jrgossett wrote,
Why do you losers keep putting out this B.S. ? Teblow is done, no NFL GM or NFL coach wants this bum. I know this is good ole boy FAUX News trash, but you lose creditability when you write this garbage about this no talent bum all the time…………The NFL GM'S know this guy can't play QB; if they thought he was good enough ,he wouldn't be on the street. Keep playing to the know nothing, yahoo's, bible thumpers and ignorant football fools. You do them no favors and makes your organization look like a bunch of hack Teblow sheep following sycophants.
P.S. I will bet any of you fools good money, that Teblow will never play NFL QB again. Teblow will be preaching at a mega church in about 2- weeks……….Taking money from yahoo's & sheep following suckers like you………….LOL!!!
Jim Kirk wrote,
Ah…..who cares…..?
THANK YOU, JIM KIRK! I normally don't publish people's last name, but I made an exception in your case. First, because your name is awesome (Team JTK all the way) and because what you said is the #truth. I wish more people were like you.
THE PASSING OF A LEGEND
The world of football took a major blow on Wednesday when legendary Raiders tight end Todd Christensen died at the age of 57. Some of you dear readers wrote some nice things that deserve to be shared.
Gregory wrote,
Todd Christensen will be missed. I always enjoyed his work and his sense of humor. He always seemed like a guy you could go out and get a beer with. I don't even mind he was a Raider. He'll be in my thoughts tonight.
Kim wrote,
Being 57 also, I remember him well. When it counted he performed at his best! Gods speed Mr. Christensen. One of the greatest tight ends of all time!
RANDOM MUSINGS
John wrote,
Richarson will break out,Richardson will break out,richardson will break out..Sounds a lot like chicken little to me when he said"the sky is falling,the sky is falling,the sky is falling"Cmon colts wake up .the sky didn't fall and Richardson will never break out..Donald Brown is 10 times better than richardson..look at the statistics..Lets start going with Donald is the new mean roy brown.
I'm too tired to try and figure out what the hell you're blathering about. I'm on Tebow overload.
Fumiko wrote,
I wish to hire your legal service to help me file a petition against my ex-husband for failure to make court ordered payment for Child Support, Alimony and Medical Support. Please advise.
Wait, did I block out my memory of going to law school? Sorry, I think you're looking for Clay Travis. Try our college football section.
Shizberg wrote,
Pease I wish to file a contempt petition against my ex-spouse. Please advise if you handle such case
Louis wrote,
The ATLANTA Falcon's are in need of a quarterback who is mobile and doesn't need an all star cast to make him look good. Tebow should fill this void.
Dammit! I thought when he started with Atlanta Falcons that this would be a real football question. Sigh, of course not.
Vice wrote,
did you received our mail?
Was it about Tim Tebow? If yes … then no.
Nate wrote,
What are the odds the NFL levies some sort of punishment on Dwayne Bowe? I know The Shield is all about protecting its image but come on! Bowe wasn't charged with a DUI and he wasn't doing anything more reckless than speeding. The courts punishment should be enough, the NFL should stay out of it. Had Bowe been traded to Seattle last year (there were rumors) this wouldn't have even been a news worthy issue. Doesn't that create an unfair imbalance for the NFL to punish players caught with pot on every team except the Hawks and Broncos? I think Goodell needs to loosen up and Dwayne Bowe might have a good idea on how he could accomplish that.
So, you're saying Bowe and Roger should (allegedly) share a blunt and hash things out? You know, that's not a bad idea … and for that, you get the Golf Clap of the Week Award!
OK, I'm going to home to hide under my bed and try and escape the Tebow army. See you next time!