Hundred-yard American flag rips in Buffalo during national anthem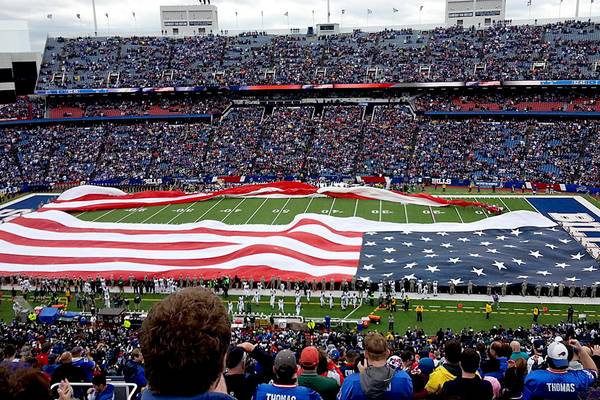 Some pregame festivities went awry when the 100-yard American flag ripped at Ralph Wilson Stadium.
The giant flag was spread across the entire field during the national anthem when it tore.
The windy conditions seemed to have played a role in the accident. In other news, Jets quarterback Geno Smith was benched later in the game.
(h/t Deadspin)