Presenters announced for 2015 Pro Football Hall of Fame ceremony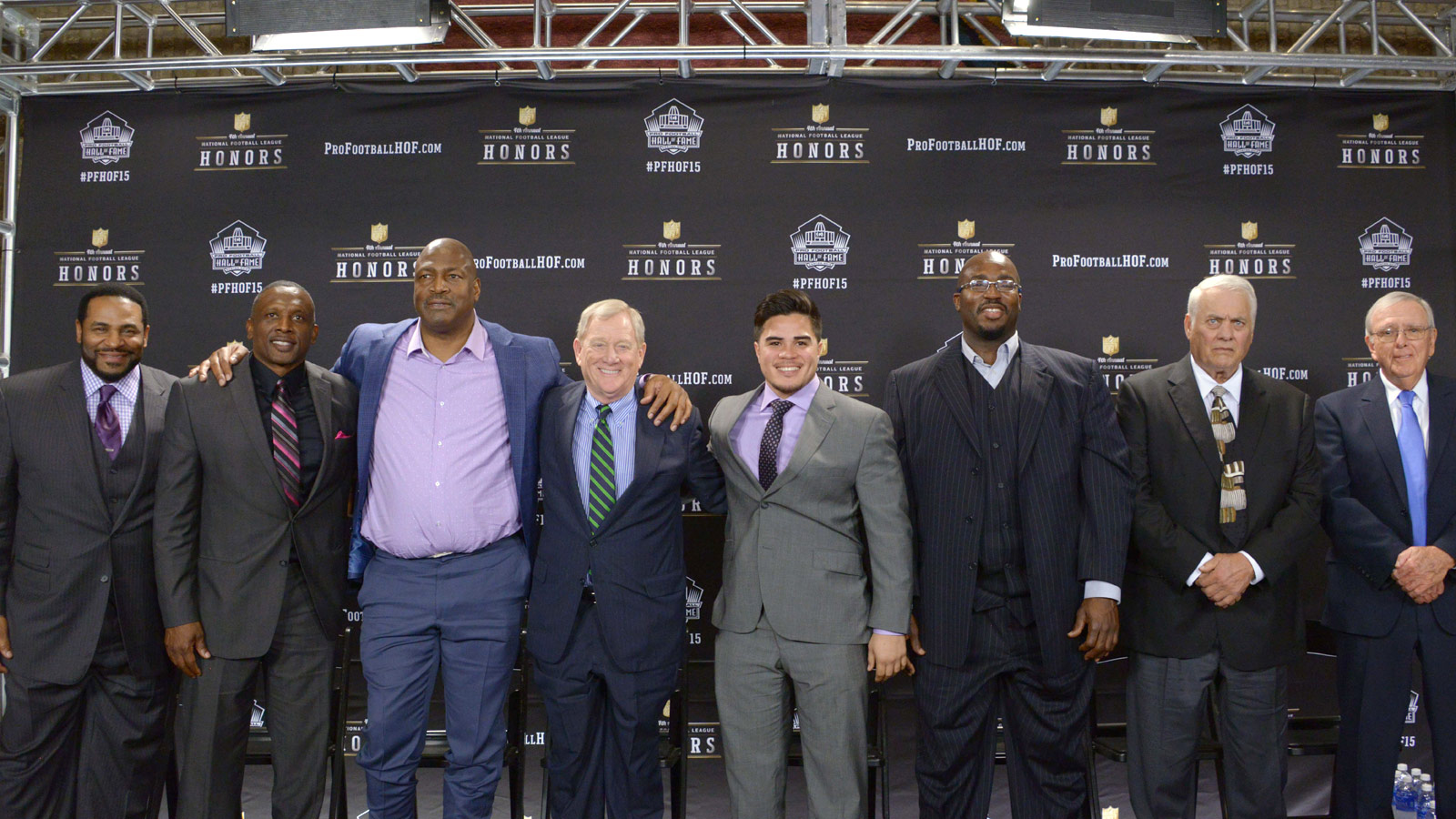 It's a tradition.
The Pro Football Hall of Fame Class of 2015 will take its place among the sport's immortals in Canton, Ohio, on Aug. 8. However, before each member takes the podium at Tom Benson Hall of Fame Stadium, they will be formally introduced by a person of their choosing.
Here is each new Hall of Famer, followed by his presenter:
1. Jerome Bettis — Jerome Bettis III (brother)
2. Tim Brown — Donald Kelly (brother)
3. Charles Haley — Edward DeBartolo, Jr. (ex-49ers owner)
4. Bill Polian — Marv Levy (Ex-Bills head coach and Hall of Famer)
5. Junior Seau — Sydney Seau (daughter)
6. Will Shields — Adrian Lunsford (friend)
7. Mick Tingelhoff — Fran Tarkenton (teammate and Hall of Famer)
8. Ron Wolf — Eliot Wolf (son)
Here's one interesting note. Bill Polian introduced Levy when the latter took his place in the Hall of Fame back in 2001. This will also be the fourth time that Levy has introduced someone, as he did the same for ex-Bills players Jim Kelly, Thurman Thomas and Andre Reed.