So who do ya 'Like'? Facebook reveals NFL fans' allegiances
Wonder which parts of the nation are cheering for whom?
Well, you're in luck. Facebook released its NFL fan matchups to FOX Sports first on Friday.
The maps below reveal which counties support the respective eight playoff teams broken down by each matchup. Counties that remain gray have too few fans of either team to assign one way or the other.
49ers vs. Panthers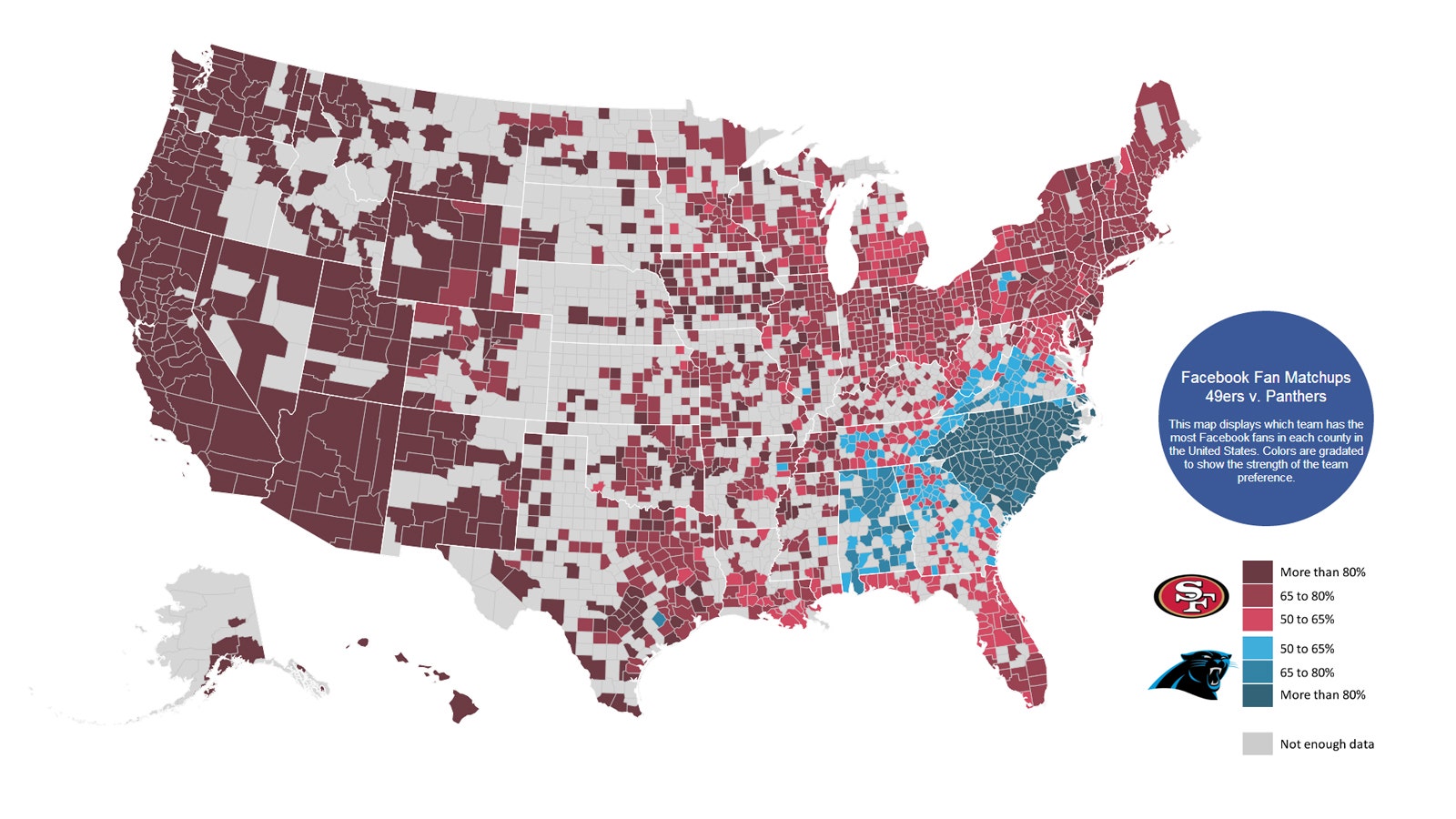 While an overriding majority of the nation backs the 49ers, it's hard to ignore that Colorado County (yes, in Texas) bleeds Carolina Blue.
Chargers vs. Broncos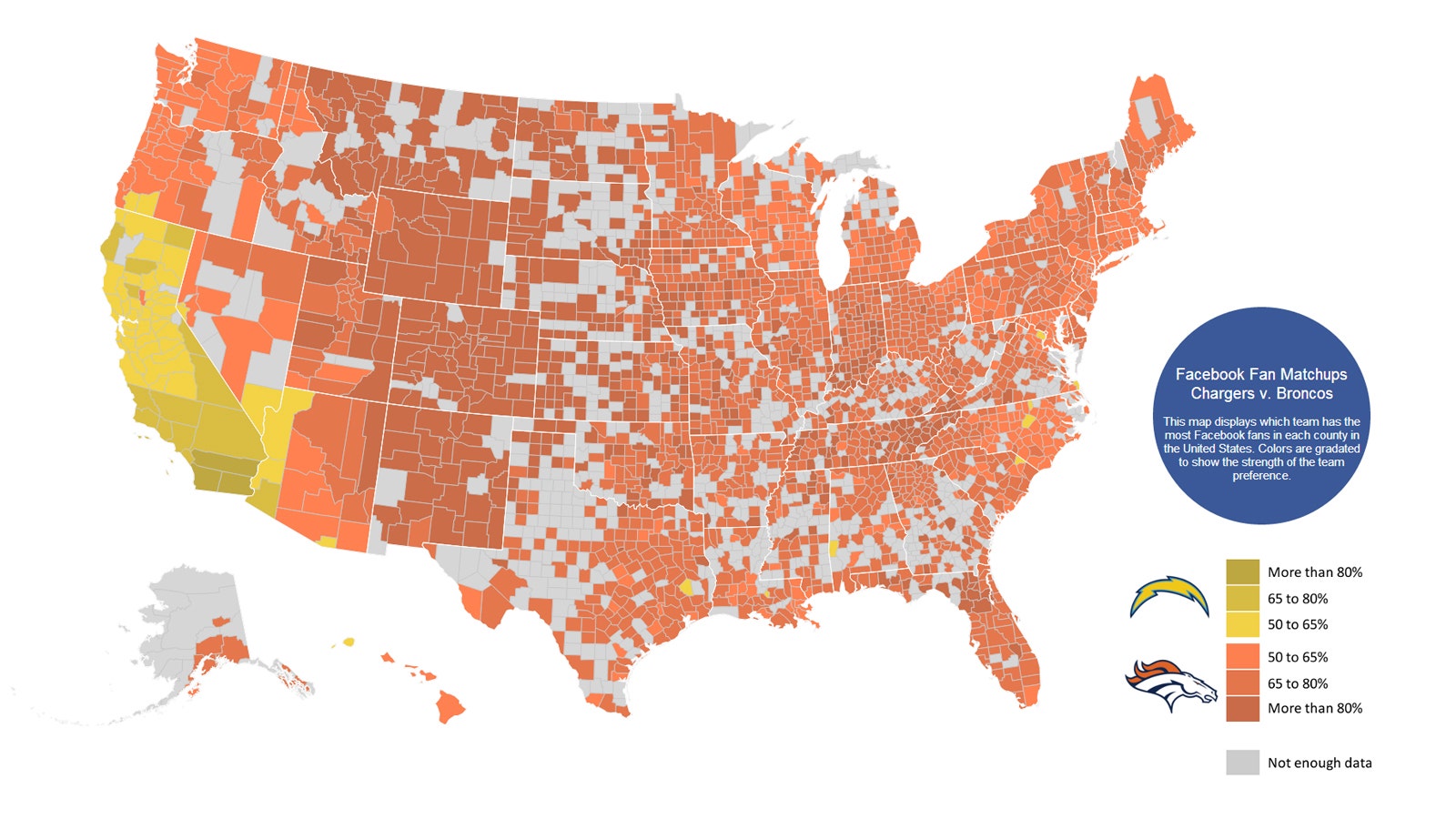 Ever attended an NFL game at Qualcomm Stadium? While the stadium is in the heart of San Diego, it often feels like the majority of the crowd is composed of the opposing team's fanbase. No surprise here, the Broncos' fans reign supreme.
Saints vs. Seahawks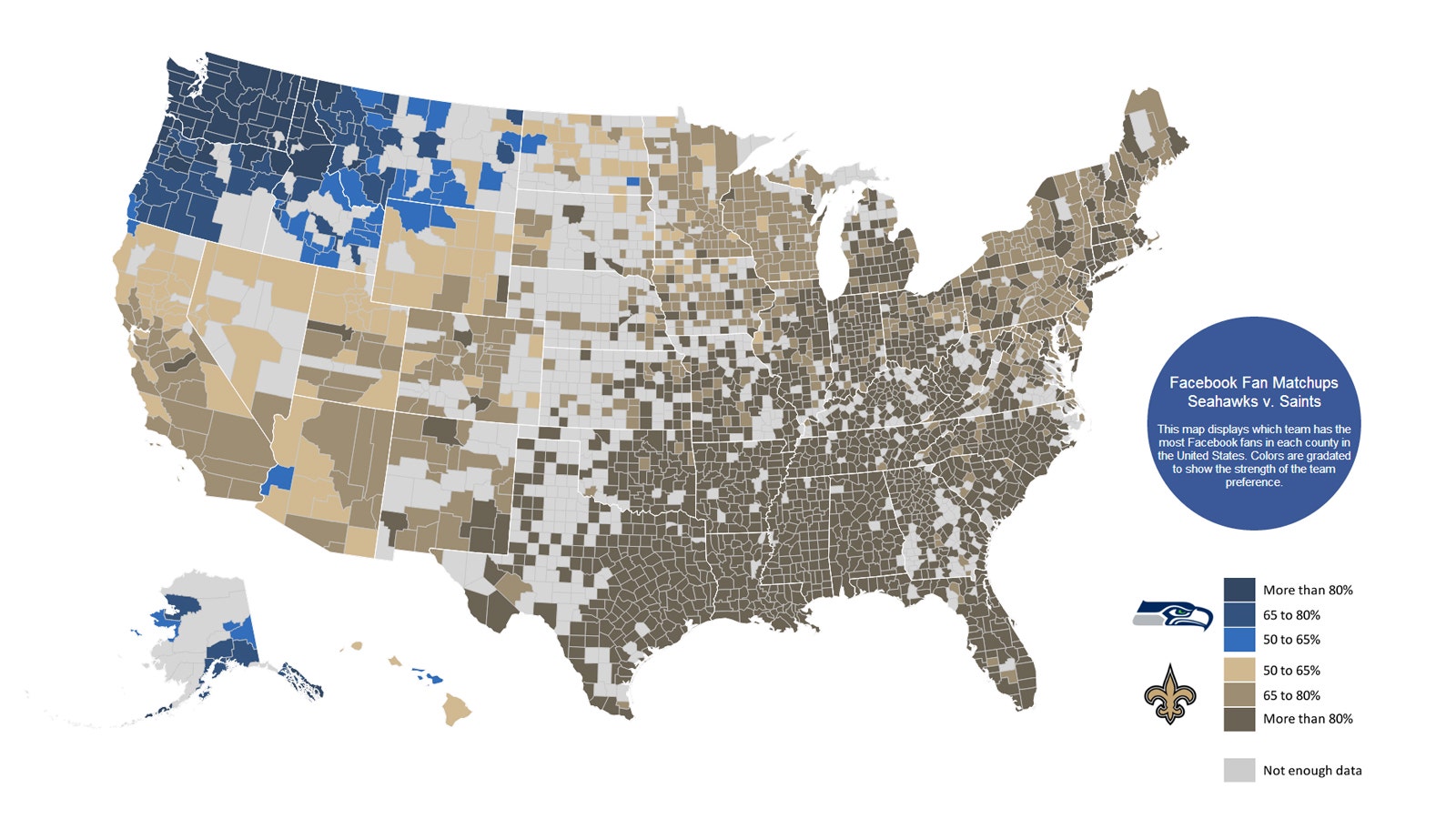 The 12th man might be the most die-hard fanbase in the NFL, but its pretty much secluded in the Pacific Northwest. Drew Brees is a fan favorite in the South and this map reinforces that.
Colts vs. Patriots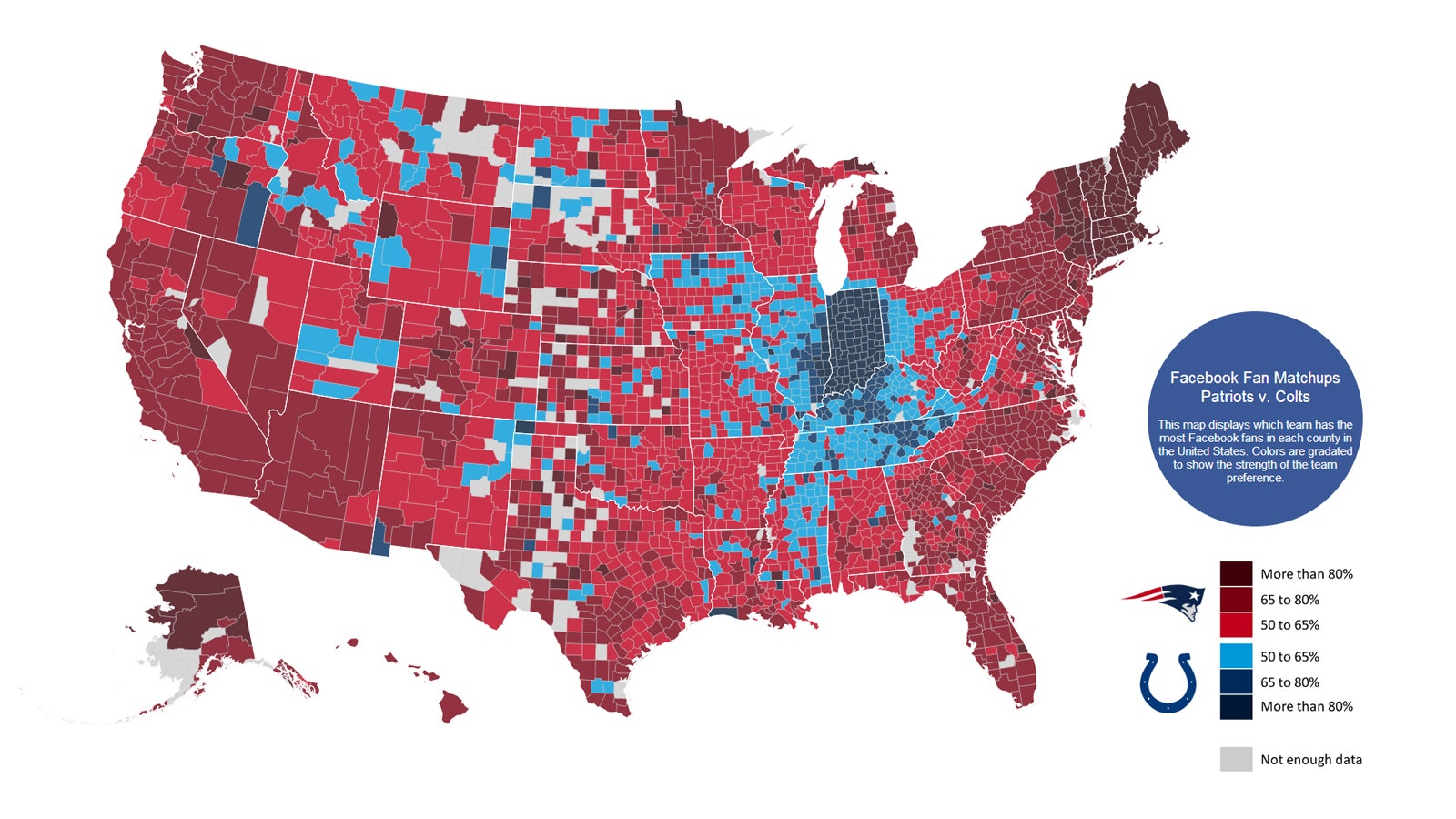 Who says Tom Brady has his haters? The Patriots' success over the last decade has naturally made them a fan favorite. New England has the support of twice as many people on Facebook.