Did the Cleveland Browns change their logo or use a new filter?
Looks like the Browns are trying to enter a new, bolder, more orange-y era.
The team unveiled its much-anticipated new logo on Tuesday, and much to the dismay of fans and the Twitterverse, it looks like the Browns basically opened their logo in Instagram and changed a filter.
Let's take this step by step. Here is the first noticeable difference: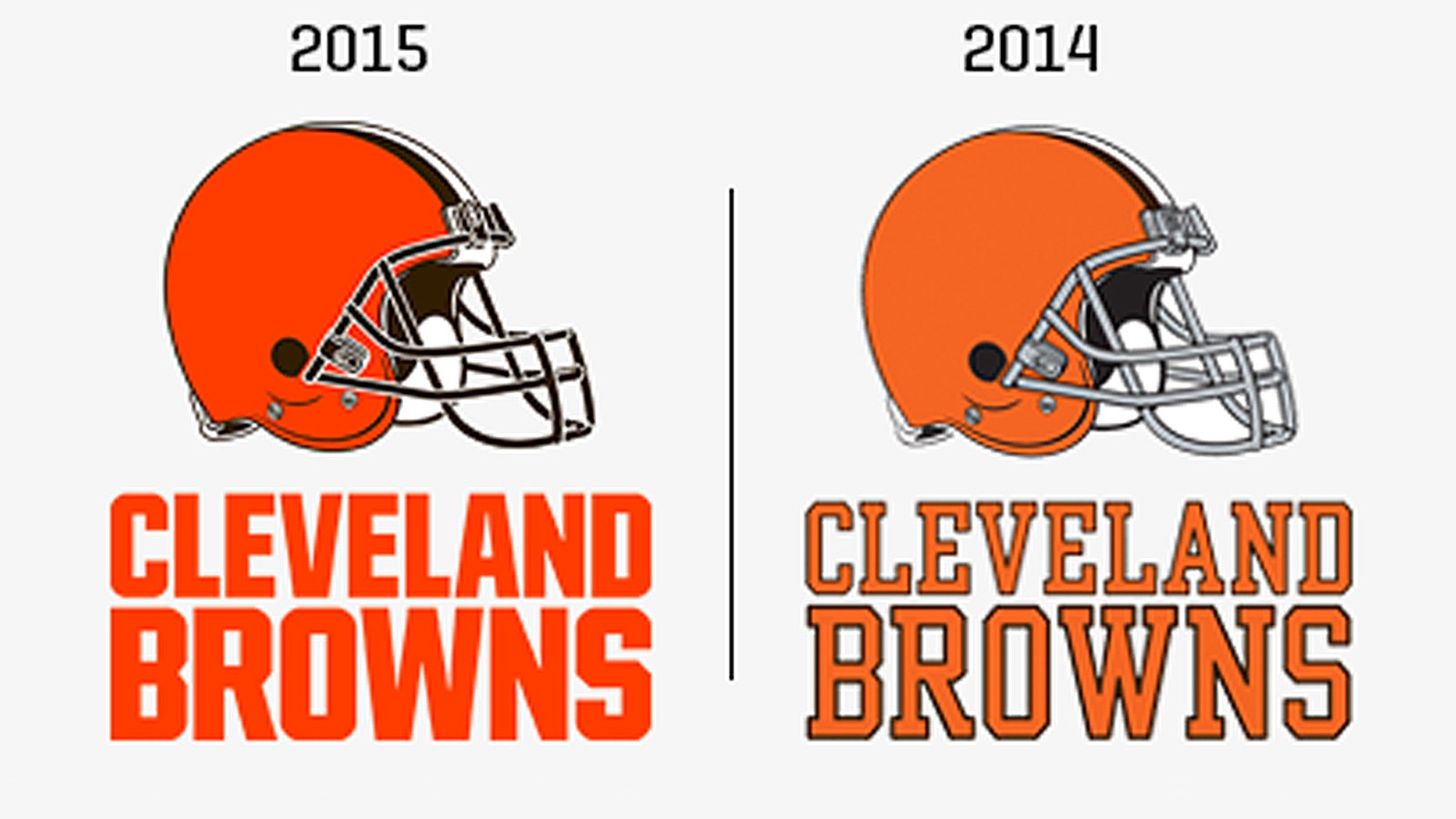 I mean, new font, new hue, basically new team, right? Forget the texting scandal with Browns GM Ray Farmer ever happened, am I right?!
More evidence: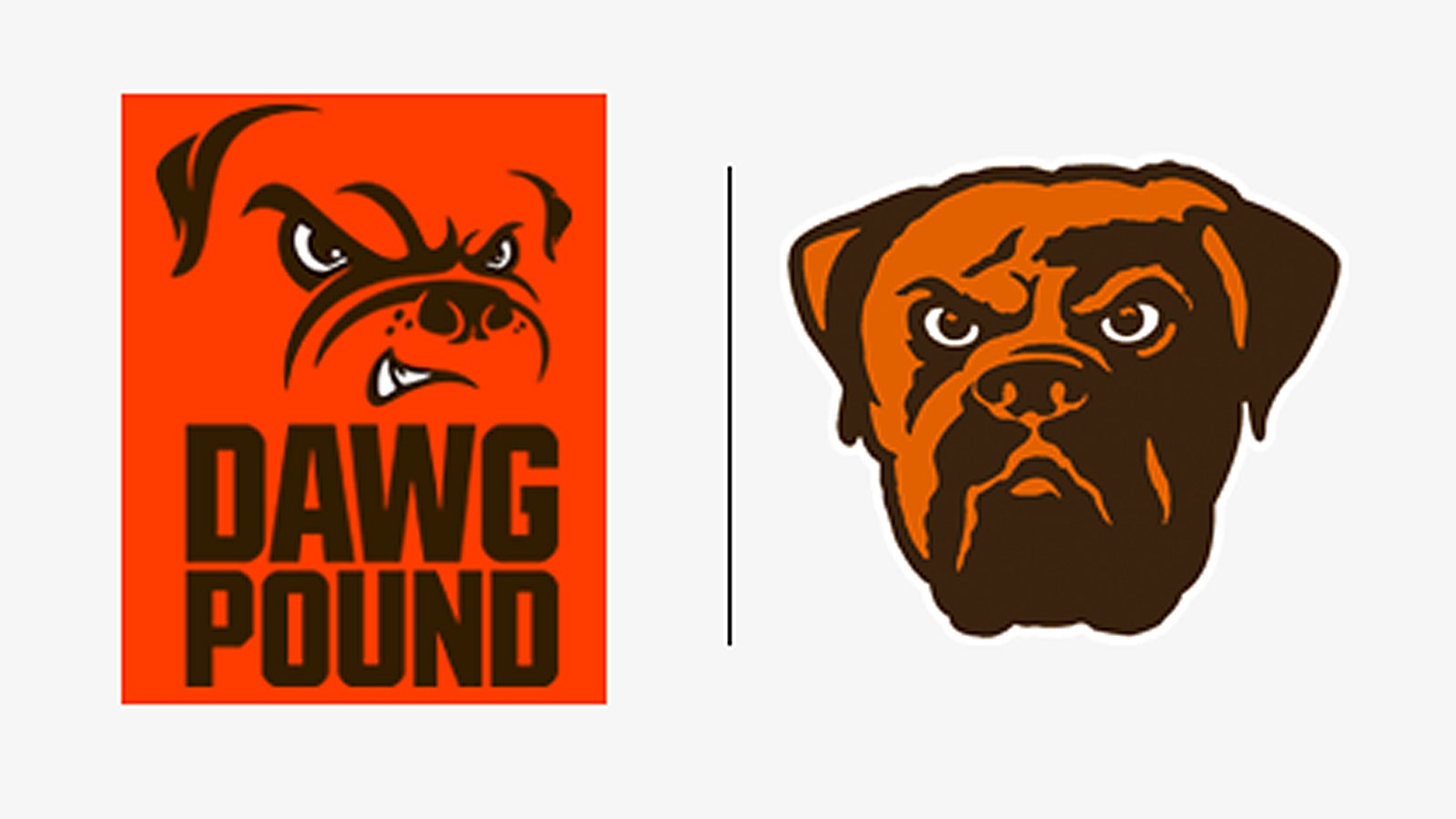 Guess the Browns got their trademark pup some dental insurance. And if you still aren't convinced, here's one more primer on the difference: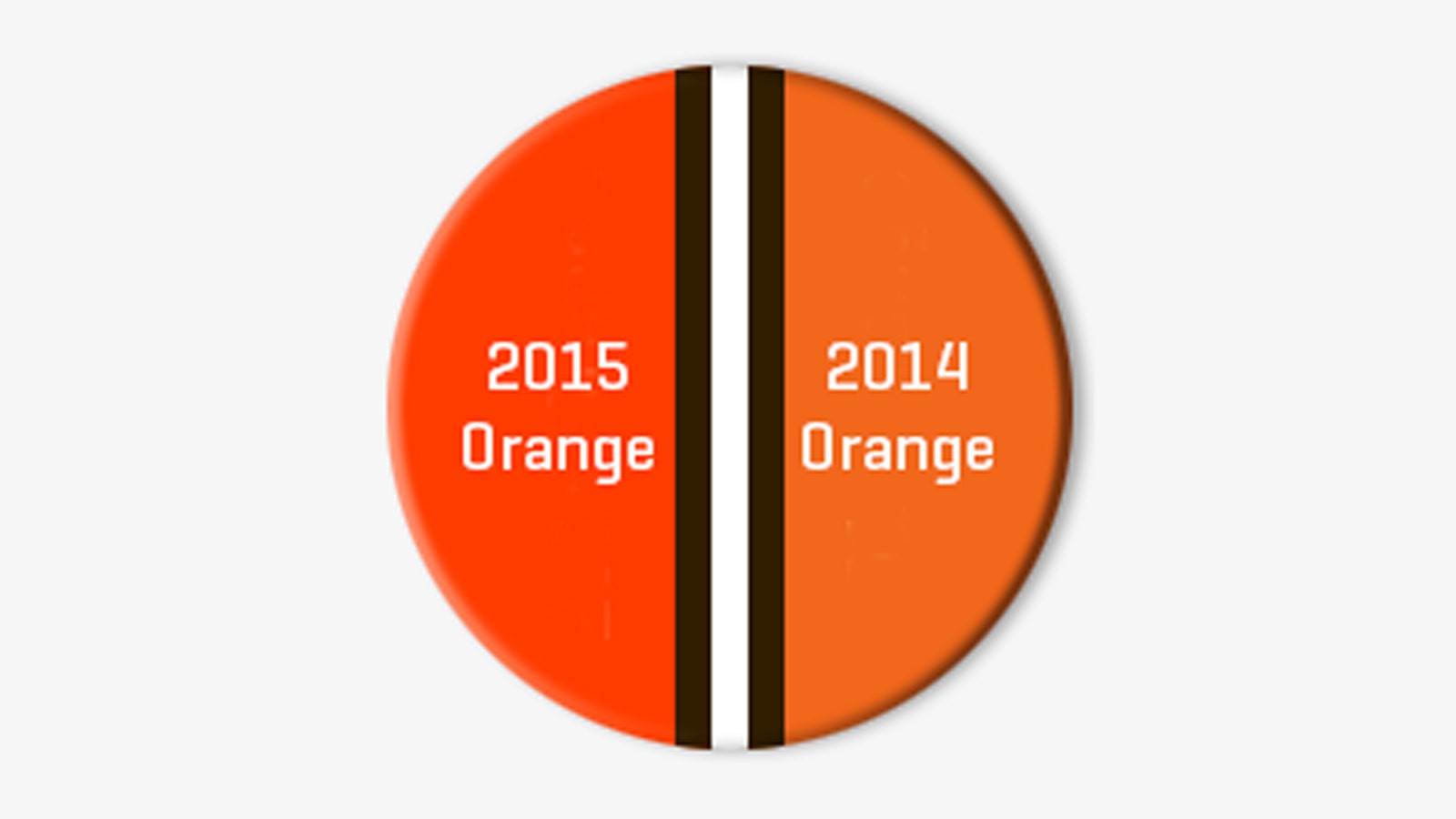 Can we even still call this team the Browns? This is such a radical shift in identity, most of the fans might not recognize the their boys anymore.
In the press release, here's how the Browns explained it:
"In redesigning our uniforms and modernizing our logos, our primary focus was honoring the Browns' cherished history and recognizing the transformation of Cleveland," said Browns President Alec Scheiner. "As always, we spent significant time engaging with our fans during this process and took a very methodical approach the past two years to determine certain core characteristics symbolic of our great city. We are thrilled with how these translate in our logo and uniform and embrace the opportunity to fully share that with our fans in April."
Paying tribute to Browns fans, whose feedback the team carefully researched and analyzed alongside the NFL during all logo and uniform evaluations, the traditional non-decaled helmet now presents a stronger, more energetic orange and a brown facemask that provides a tougher edge, three prime characteristics that depict the team and its fans. It is complemented by a contemporary, powerful wordmark that also incorporates a stronger, bolder font.
To celebrate the 30th anniversary of the Dawg Pound, the Browns also created an updated image to serve as a unifying symbol for the franchise's passionate fans in Northeast Ohio and throughout the world. Similar to the previous edition, the new depiction will continue to serve as an ancillary Browns mark that will be used in various fashions, including in the stadium, at team events and on Browns merchandise.
So yes, in case you thought they were trolling us all, that settles that. They're actually pretty serious about this. Well, like we said, Twitter went to work:
Browns' logo hype is a lot like their draft hype. Little changes from year to year…

— Doug Farrar (@SI_DougFarrar) February 24, 2015
@Browns it looks the same

— buying MM coins (@robertdogg123) February 24, 2015
"@Browns: Browns unveil updated logos. See them here >> http://t.co/ypTNTpvEOD pic.twitter.com/0r9VLDW0gP"LMAOOOOOOOOOOO.

— M (@CLEWolverine) February 24, 2015
@Browns @NathanZegura How original.

— Fleeger and Briggs (@asylumfootball) February 24, 2015
@Browns that's a joke, right?

— Ryan Welsh (@ryanpwelsh) February 24, 2015
@Browns the new dawg pound logo looks like a puppy…lol

— Chris Lopez (@MavsManiaac84) February 24, 2015
@BeauBishop @Browns getting everyone excited about a rebrand and then getting this is a huge fail. Still a team with no identity.

— Ryan Welsh (@ryanpwelsh) February 24, 2015
@Browns Delete your account

— Beau Boughamer (@Beau1u) February 24, 2015
They pretty much go on and on like that. And we don't blame fans –€" I was just as baffled. But I guess when you're the Browns, any press to take the attention off some of the other stuff will do.
In that case, well done.