Wild-Card Saturday Awards: There's bad … and there's the Cardinals
It's the best time of the year.
The NFL playoffs officially began on Saturday as we got through a pair of wild-card games. The Steelers and Ravens saved us with some hard-hitting football after the Cardinals and Panthers struggled through a gaffe-fest in the early game. So, with the action over, what say we hand out some hardware?
1. Dieter Brock Award for awfulness in playoff quarterback play: Ryan Lindley, Cardinals
Back in 1985, Brock was the quarterback for the Los Angeles Rams team that lost 24-0 to the legendary Chicago Bears in the NFC Championship Game. Brock completed 10 of 31 passes for 66 yards, zero TDs and one interception that day. On Saturday against the Panthers, Lindley neared that level of futility. Let's recap:
First, he came within feet of pulling an Orlovsky and stepping out of the end zone in the first half: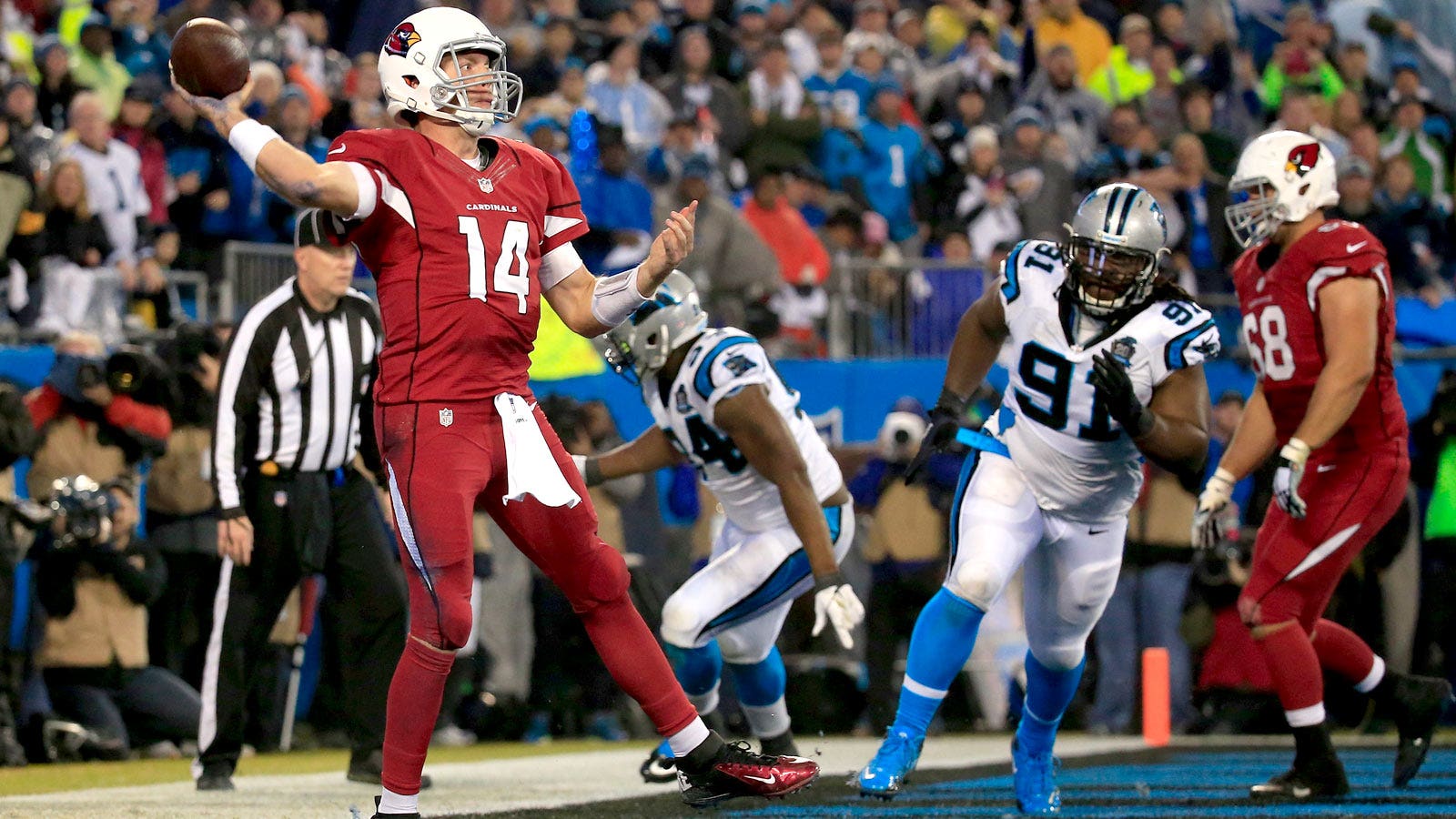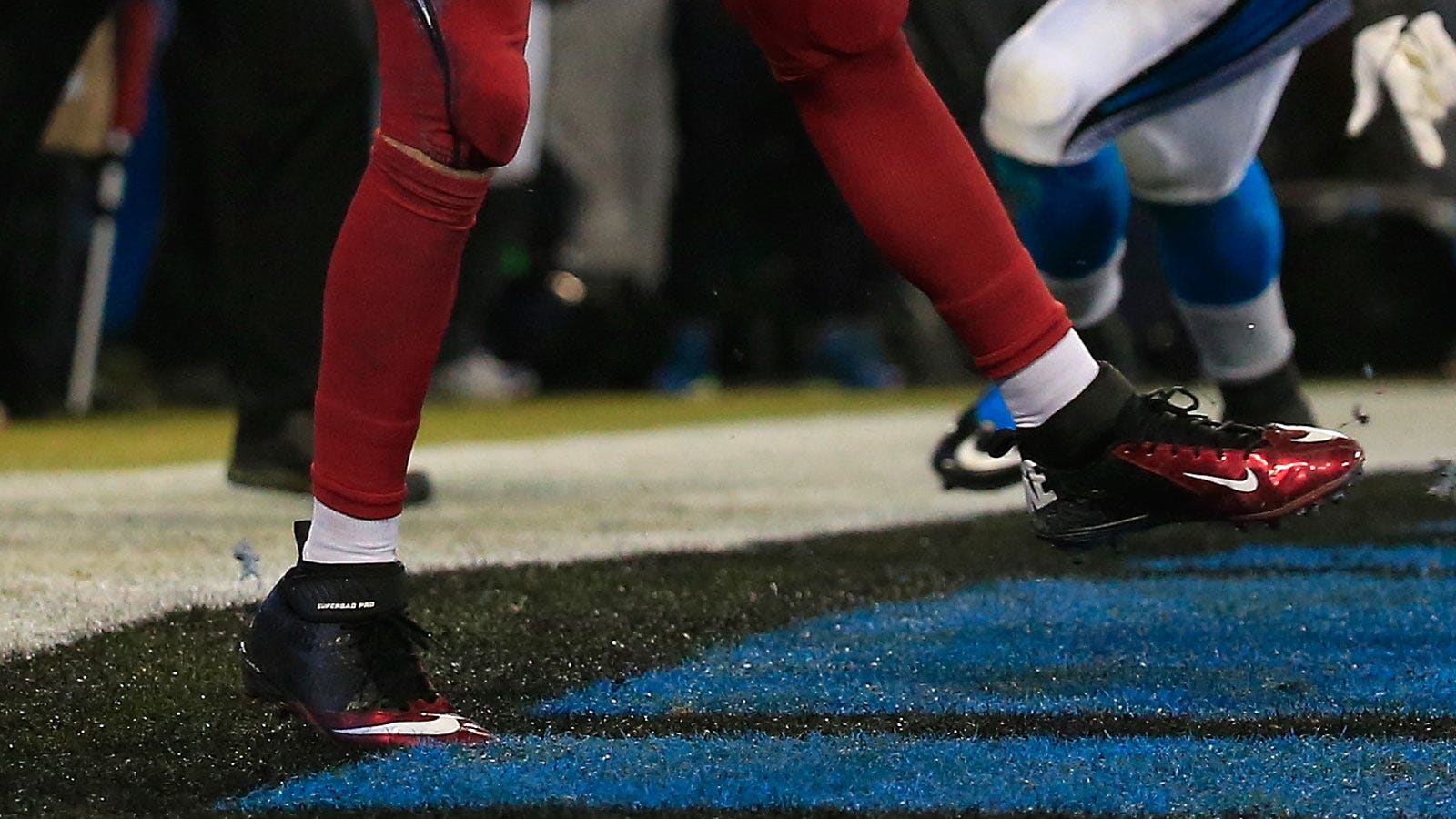 Then, after Cam Newton fumbled the ball in the second half and gave the Cardinals great field position, Lindley did this on the ensuing play:
The Panthers did him another favor later, bungling a punt and giving Arizona another short field. Here's what Lindley followed that with:
The final damage? Lindley finished 16 of 28 for 81 yards, one touchdown and two interceptions. The Cardinals finished with just 78 yards of total offense, which is the lowest total in NFL playoff history. It's hard not to feel for the guy as there was a good reason he was listed third on the Cardinals' QB depth chart. It begs the question: Was rookie fourth-stringer Logan Thomas so bad that he couldn't come in and at least try to stop the bleeding?
2. Jonathan Quick Award for kick-save on a punt return: Brenton Bersin, Panthers
If this was hockey, this would have been a pretty sweet play:
This isn't hockey, though. Once Bersin went to the butterfly and touched the ball, it's live. The Cardinals recovered for a first down. Ouch.
3. Tim Tebow Award for playoff success: Cam Newton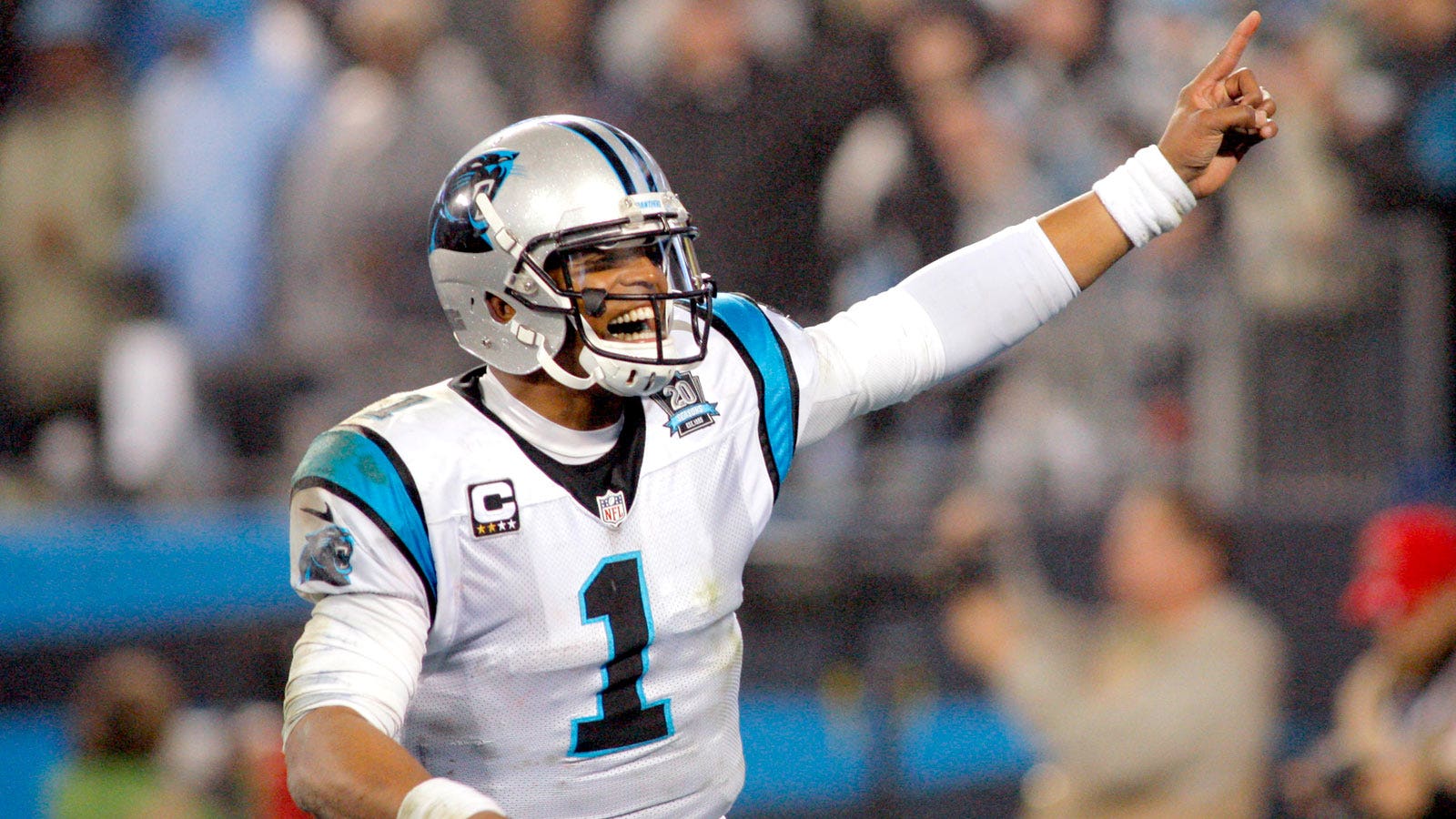 The Panthers finished 12-4 last season and got bounced out of the playoffs in the divisional round. Fast forward to the present day, Newton quarterbacked his team to a playoff victory on Saturday, despite finishing the regular season at 7-8-1. With that win, Newton joined Tim Tebow as the only Heisman Trophy-winning quarterbacks to win a playoff game since 1987 (H/T to Clay Travis). Really? Why do we care about that award anymore?
4. Best Brother With Dad Pants Award: Jim Harbaugh
Harbaugh might be out of the NFL now, but he made sure to get to Pittsburgh to see his brother John coach the Ravens. And of course, he was wearing khaki pants:
Of course Jim Harbaugh is wearing khakis… as he chats up #Steelers QB coach Randy Fichtner pic.twitter.com/AeXMJgZL5o

— Aditi Kinkhabwala (@AKinkhabwala) January 3, 2015
He'll never change. Even at Michigan.
5. Falling Zebra Award For Bungled Officiating: Ed Hochuli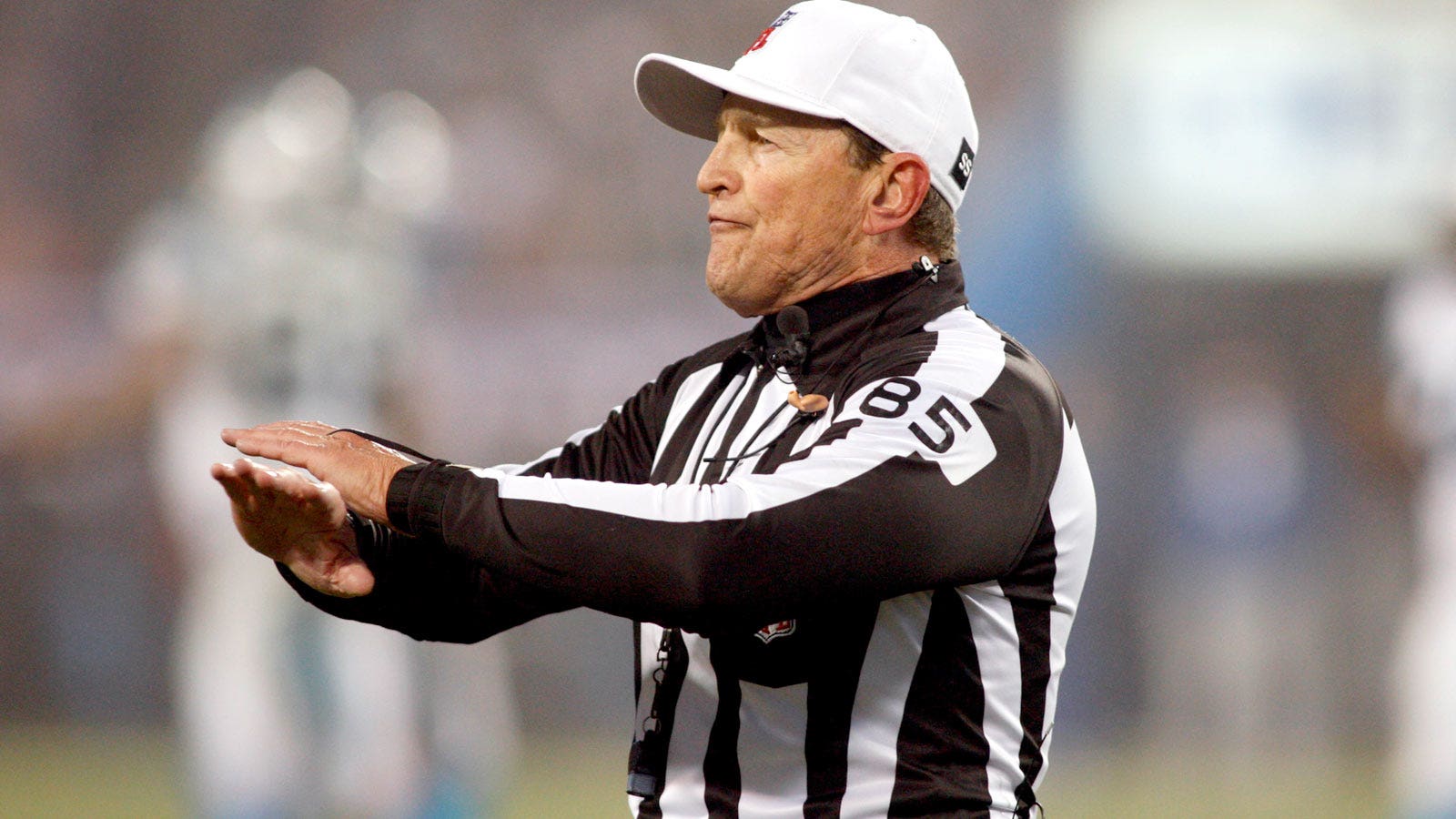 Oh, Ed. We love you, we really do. But, Saturday wasn't your best performance between the lines. First, he messed up during the coin toss. Then, a microphone picked up Ed calling a fellow ref "jungle boy," whatever that means. Then, this happened at the end of the third quarter:
"That is the end of the the first quarter." — Ed Hochuli (at the end of the third quarter)

— Lindsay Jones (@bylindsayhjones) January 4, 2015
And of course, Ed gave us his customary long explanations during most of his penalty calls. It got so bad, the Cardinals' team Twitter account sent out this blast.
Play is under review. Prepare for a :47 explanation from Ed. #AZvsCAR

— Arizona Cardinals (@AZCardinals) January 4, 2015
Tough day in Carolina.
6. Worst Pass Interference Call in Recorded History Award: Tony Jefferson, Cardinals
Poor Tony. You catch watch this clip a million times and still see nothing. Why was this flagged?
Unbelievable.
7. Tom Haverford Award for serious jacket swag: Steve Smith, Ravens
Most of us could never pull this off:
How about the jacket @89SteveSmith is wearing? #BALvsPIT pic.twitter.com/k7KQLYDuwp

— Anthony Biase (@AnthonyBiase) January 3, 2015
But this fits Steve Smith like a glove. Bravo, sir!
8. Best Reaction to a Personal Foul Penalty: Mike Mitchell, Steelers
The safety knocked Bengals WR A.J. Green out of the game in the Steelers' regular-season finale. On Saturday, he got flagged for a helmet-to-helmet hit on Ravens wideout Jacoby Jones.
His reaction? This:
Really? Having a hard time seeing why you got penalized? Check the tape.
9. Unnecessarily Large Laundry Award: Pittsburgh Steelers
The Steelers unveiled a 90-foot Terrible Towel before the game on Saturday:
World's largest Towel. Real fans know Myron only wanted these out for playoffs. Well, that's now. pic.twitter.com/vaqLm3Q85B

— Dejan Kovacevic (@Dejan_Kovacevic) January 4, 2015
Why? Who knows … because they can?
10. Little Help From a Friend Award: DeAngelo Williams, Panthers
The running back made his return to the active lineup on Saturday and had a little helper with him during his pregame stretching.
Yup, that's his daughter. And that's also adorable.
11 Prep School Fashion Award: Cam Newton, Panthers
Loafers, no socks and capri pants? Come on, dude:
Dammit, Cam. Stop doing this! pic.twitter.com/nymydAa86K

— Peyton's Head (@PeytonsHead) January 4, 2015
Seriously, no more of this.
12. Welcome to the NFL, Rookie Award: Dri Archer from Terrell Suggs
Well, Dri Archer. You're a rookie running back who has never been in an NFL playoff game. Here, let Suggs welcome you:
Try not to get hurt, kid.
13. Fugazi Award for Best Pump Fake: Ben Roethlisberger, Steelers
Watch Big Ben fool even the camera operator with this sweet fake:
You can't teach that stuff. No clue how he makes plays like that.
14. Count to 12 Award: John Harbaugh, Ravens
His team gave the Steelers a first down when they were flagged for having 12 men on the field. Harbaugh made sure:
It's funny (and sad) to watch him get more and more demoralized as he approaches 12.
15. That's Just Mean (And Funny) Award: This Steelers fan
Brian McKnight is a renowned soul singer who has 16 Grammy nominations under his belt. On Saturday, he sang the national anthem before the Cardinals-Panthers game in Carolina.
Brian McKnight singing the anthem pic.twitter.com/v0AeP6jf2K

— The Cauldron (@TheCauldron) January 3, 2015
After the performance was over, "Tanea" had this to say.
Brian McKnight got old sheesh

— Tanea (@_Mookieeeee) January 3, 2015
That's harsh! I'm ashamed to say I actually LOL'd.
16. Lane Kiffin Award for failing forward: Ben Tate, Steelers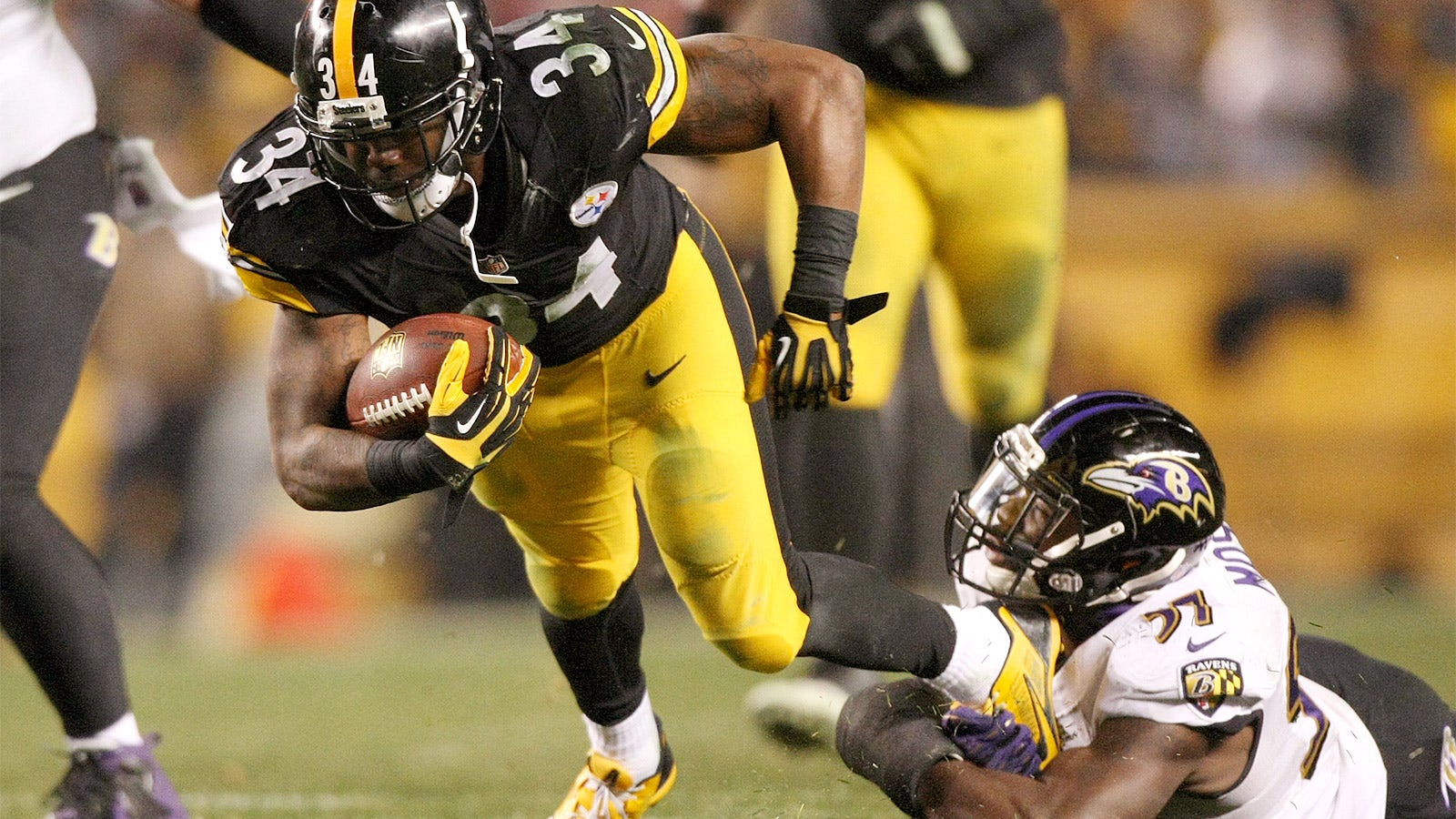 Most players don't get so lucky. Tate started the 2014 season with the Cleveland Browns with a ton of optimism after signing a nice free-agent contract. However, things didn't work out and the Browns dumped him on Nov. 18.
He caught a break when the running back-starved Vikings quickly scooped him up. Guess what? Things didn't work out there and he was cut on Christmas Day. For most players, that would be it. But no!
Tate got picked up by the Steelers five days later and on Saturday, he actually got into the game against the Ravens thanks to the injury to starting running back Le'Veon Bell. So, Tate went from the scrap heap to the playoffs all the in same season.
Not bad. (He had five carries for 19 yards. Not good.)
17. Save the Day Award, Part I: Terrell Suggs, Ravens
Watch T-Sizzle come up huge with the Steelers driving for a potential game-tying score.
That's an interception between his legs. Oh, by the way … guess which Steelers player tipped that pass to Suggs? Ben Tate. Ouch.
18. Save the Day Award, Part II: Kelechi Osemele, Ravens
The Ravens were deep in Steelers territory in the second half and looked to pad their lead. On this snap, linebacker James Harrison beat left tackle James Hurst and practically had Joe Flacco in his hands, when:
Osemele, the left guard, came in at the last second and knocked Harrison on his keister. Flacco was able to complete the touchdown pass to Torrey Smith and the Ravens held on for the victory.
Well, now that Saturday is done, what will Sunday bring?