Cam Newton's scramble for first down makes Patriots' defense look silly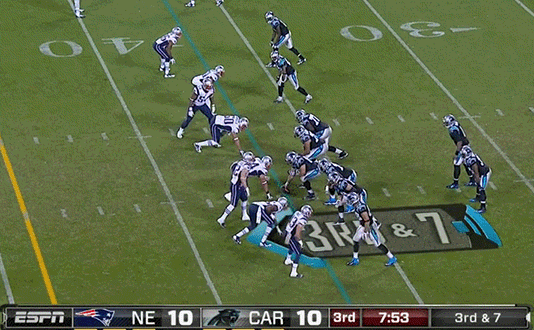 Cam Newton has been criticized for his selfish play in the past. He gets a free pass on this one.
The Panthers third-year quarterback sensed pressure up the middle, made linebacker Rob Ninkovich miss, shook two more defenders and was off to the races. Newton's ability to make defenders miss was on full display and got the first down on the 14-yard run. The series was capped by a touchdown pass to tight end Greg Olsen.
Newton finished the drive completing 7 of 7 passes for 56 yards and rushed for 15 yards.