Rex Ryan: We're going to run it 50 times a game if we can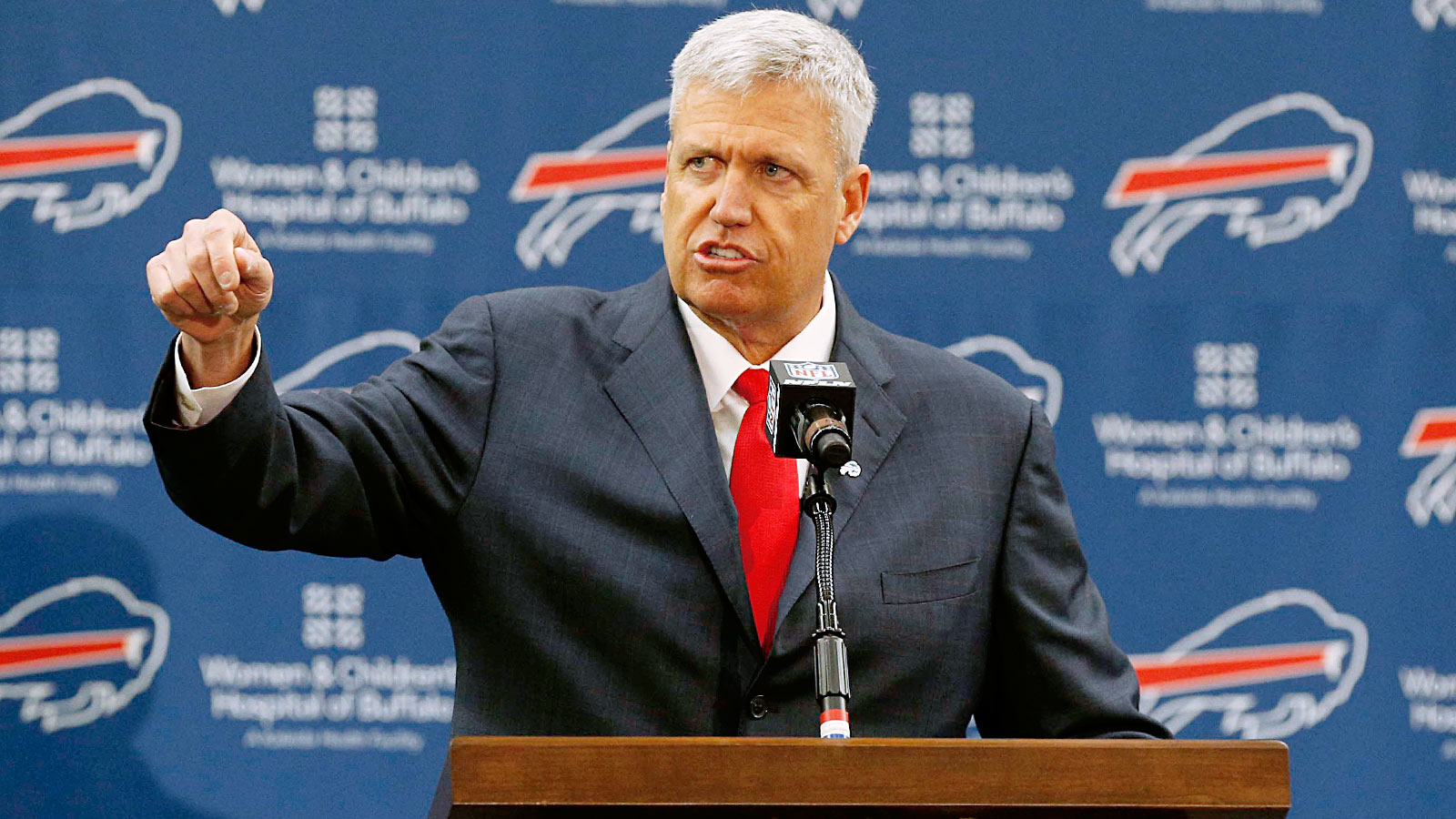 Rex Ryan loves making guarantees.
The new head coach of the Buffalo Bills knows his team isn't in the best shape when it comes to the quarterback position. Their current options are third-year man EJ Manuel and veteran Matt Cassel. So how will the Bills address this issue?
"We prefer to ground and pound it, we're going to run it 50 times if we can on you," Ryan said on a local Buffalo radio program.
Come on, 50 times a game? That's a little much, no?
"We're not naive enough to think we're going to be able to get away with that," Ryan continued. "We can spread you out and create some nightmares in coverage. If you want to stop our run by keeping all the big guys in there, then so be it, we'll be able to hurt you in a lot of different ways outside."
One can't argue with that. The Bills do have several new weapons to play with in 2015, including running back LeSean McCoy and wide receiver Percy Harvin. And if Ryan wants to grind it out on the ground, having McCoy — and Fred Jackson, Anthony Dixon and Bryce Brown — in the backfield could make it possible.
Here's hoping LeSean gets himself in great shape this offseason. He's going to need it.
(H/T to Pro Football Talk)