TBT: That time Don Beebe showed Leon Lett what hustle means
The Buffalo Bills may have been the greatest team never to win a Super Bowl, and even though they lost four of them in a row, they gave us some pretty epic memories from those games (We'll leave Scott Norwood alone on this one).
This Sunday the Bills and Cowboys, who are both elminated from the playoffs, renew acquaintances, and they have some serious history.
In their third straight trip to the game at the end of the 1992 season, the Bills got walloped by the Cowboys, 52-17. What's surprising is that they actually led 7-0 in this game at one point, and cut the deficit to 31-17 in the third quarter, too.
The wheels came off in the fourth quarter, as the scored 21 points and began to run up the score a bit. The final would have been much worse if not for Bills wide receiver Don Beebe.
Cowboys defensive tackle Leon Lett picked up a quarterback Frank Reich (in for the injured Jim Kelly) fumble and began rumbling toward the end zone. It was almost a 64-yard touchdown return that would have given the Cowboys, with an extra point, 59 points, and a new Super Bowl record.
But Beebe never gave up on the play, and as Lett show-boated in the final few yards. Check out how "The Big Cat" never sees Beebe coming: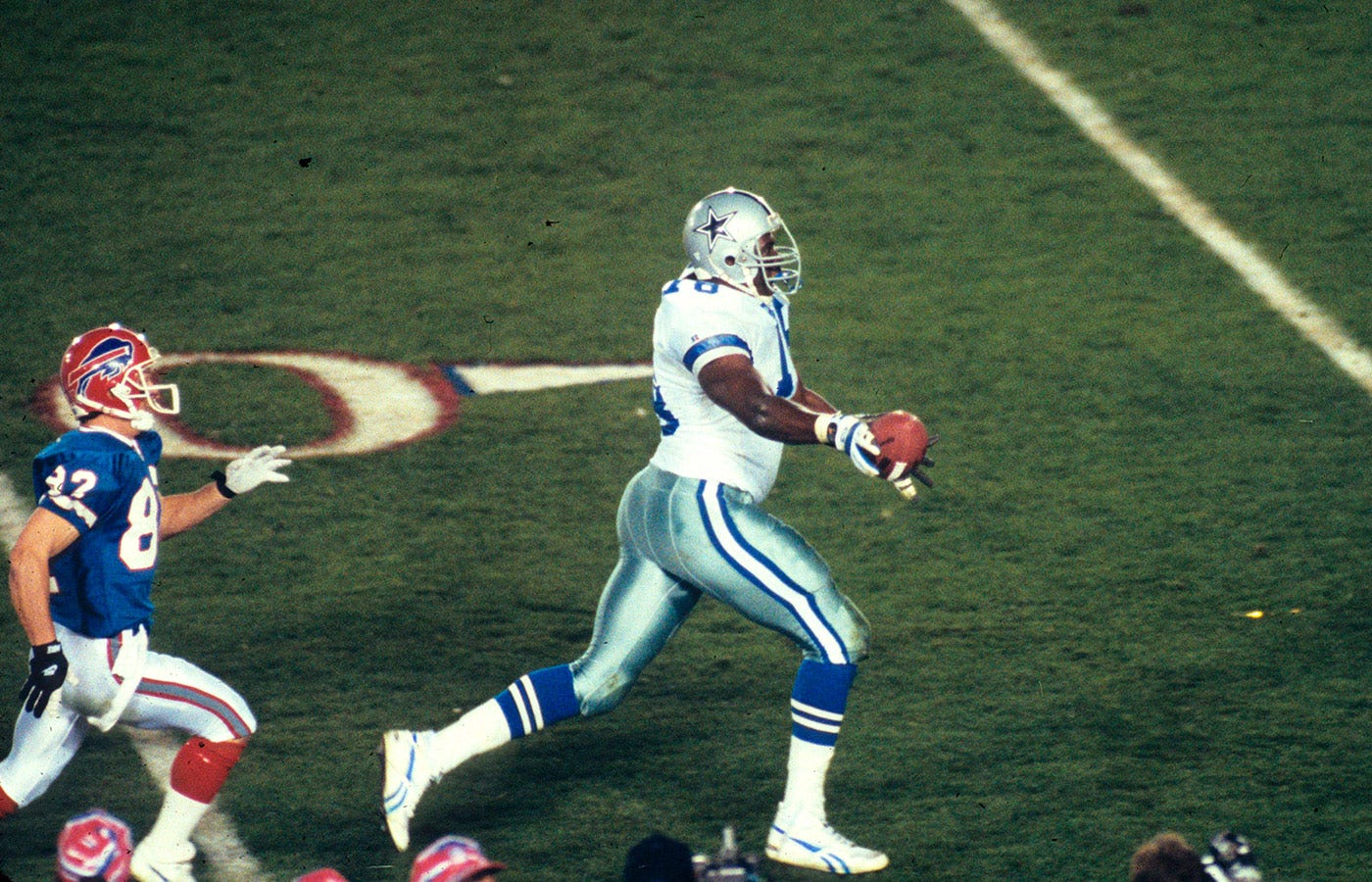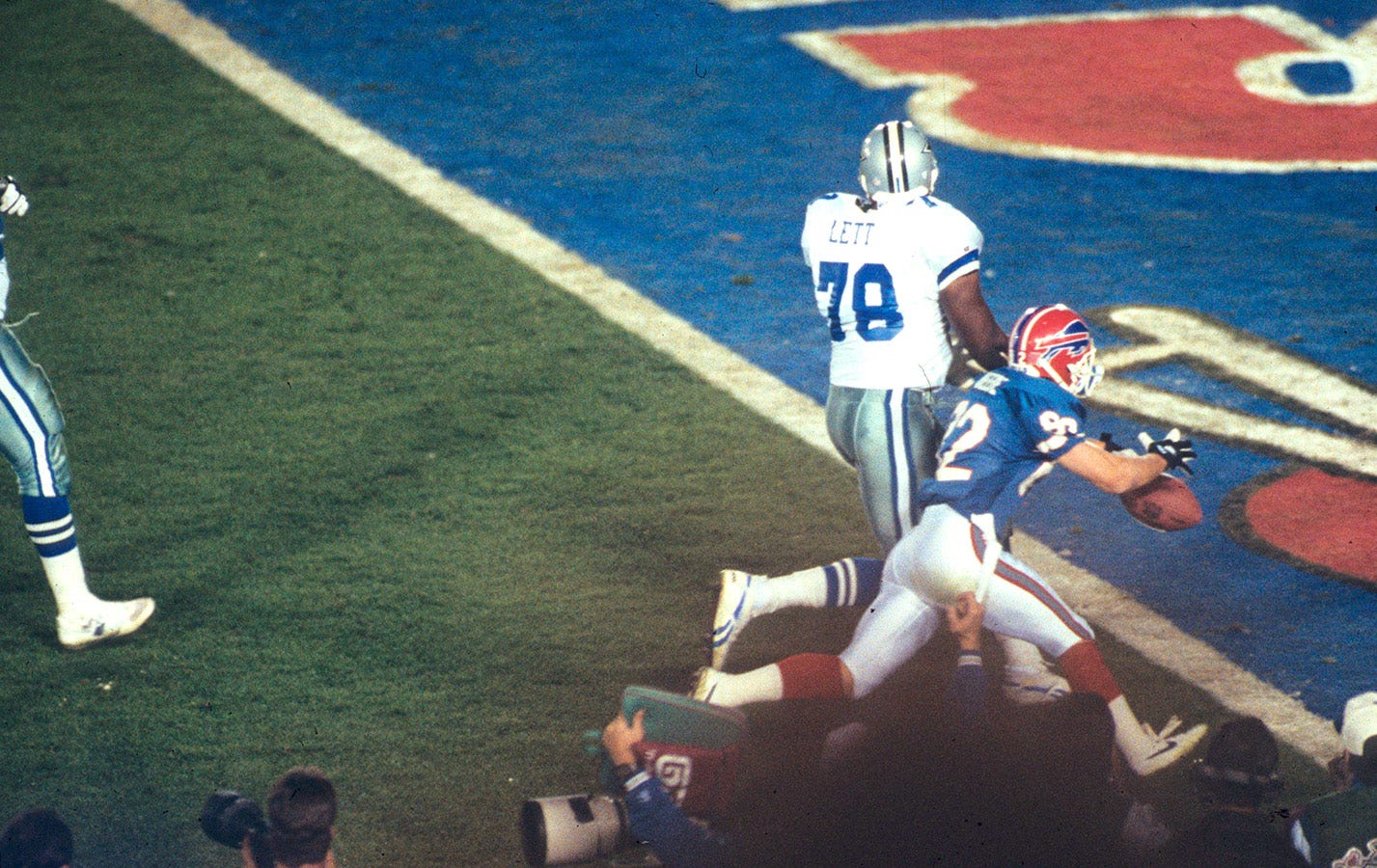 Let got stripped at the 2 and replay confirmed it. Here is the play and the radio call.
Recently, Beebe and Lett got together to talk about the play.
Great job by Beebe, who ultimately got a ring as a backup receiver on the 1996 Packers.
Don't forget, the next season Lett gave us another moment that lived in infamy.