Anatomy of a comeback: How the Colts did it
WHAT. A. COMEBACK.
The Colts stunned the NFL world on Saturday and came back from 28 points down in the second half to stun the Chiefs 45-44. It's the second-largest comeback in NFL playoff history and an unbelievable opening act for the 2013 NFL Playoffs.
But how did it happen? Let's look back at every Colts score in the second half, starting from when they were down 38-10.
1. Donald Brown started the offense when he ran up the middle for a 10-yard touchdown run:
Score: Chiefs 38, Colts 17
2. Brown struck again a few minutes later when he caught a short pass from Andrew Luck and turned it into a 3-yard touchdown: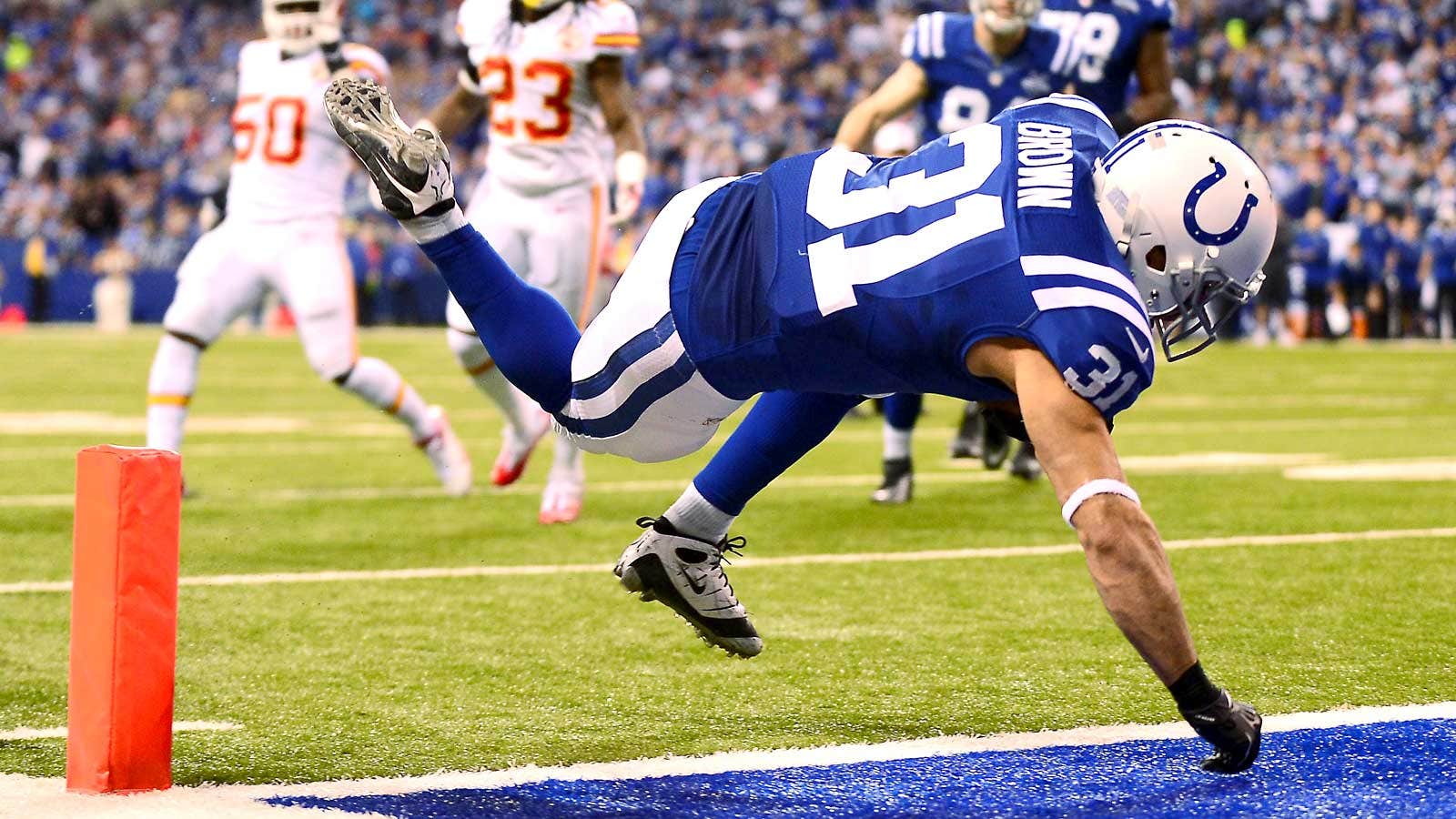 Score: Chiefs 38, Colts 24
3. After a Ryan Succop field goal gave the Chiefs three points, Luck drove his team down the field and found tight end Coby Fleener for a 12-yard touchdown strike:
Score: Chiefs 41, Colts 31
4. This was the play of the game. With the Colts near the goal line, Luck handed off to Brown, but the ball was knocked loose. It bounced off Samson Satele's helmet and right to Luck, who grabbed it and powered his way into the end zone:
Score: Chiefs 41, Colts 38
5. Succop added another field goal with 5:38 left in the fourth quarter, but there was still plenty of time for the Colts to score again. Luck didn't waste time and on the third play of the drive, he found T.Y. Hilton wide open for a breathtaking 64-yard touchdown pass.
Score: Colts 45, Chiefs 44
The Chiefs did have one last-gasp effort to get into field goal range, but wide receiver Dwayne Bowe wasn't able to stay in bounds after pulling down Alex Smith's pass on fourth down: