Zaza Pachulia throws out first pitch at Oakland A's game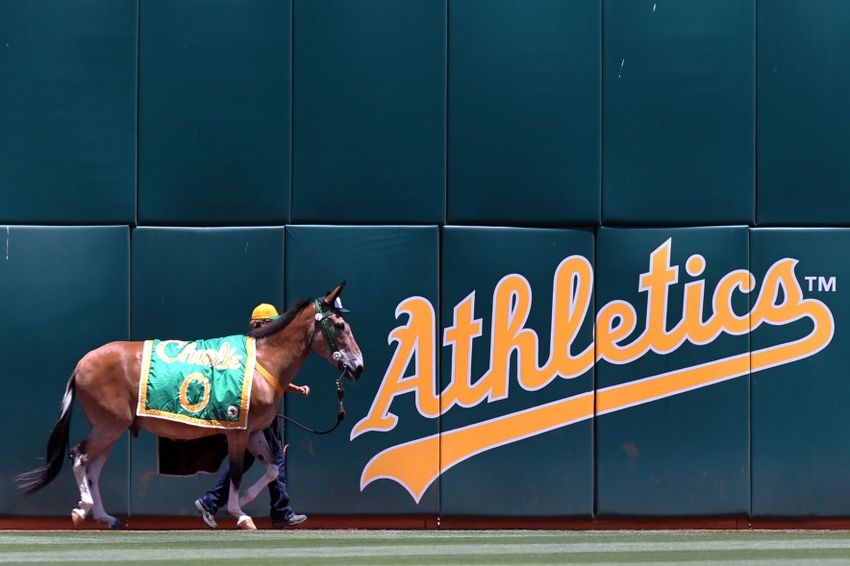 The Golden State Warriors' biggest free agency acquisition threw out the first pitch at a baseball game. Kevin Durant also threw out a first pitch at a San Francisco Giants game. Of course, the player I was originally referring to is none other than Zaza Pachulia.
The Warriors' new center joined the Oakland Athletics ahead of their matchup with the Texas Rangers. He got a personalized jersey with his no. 27 and name across the back of white jersey. Then he took to the mound to throw out the first pitch and he didn't do a bad job, especially for someone who probably has never picked up a baseball before.
Pachulia was in attendance with his family, as evidenced by his Instagram post. With all of the hoopla surrounding the Durant signing, the Pachulia acquisition has largely gone under the radar. So it's good to see him putting himself out there for the Bay Area crowd.
The Georgian big man is expected to be the Warriors' starting center this upcoming season. He told the media that he took significantly less money for a chance to be a part of a championship team. The 32 year-old averaged 8.6 points, 9.4 rebounds, and .3 blocks in 26.4 minutes per game last season.
More from Blue Man Hoop
This article originally appeared on