Zaza Pachulia makes jump shot, rides the pony (Video)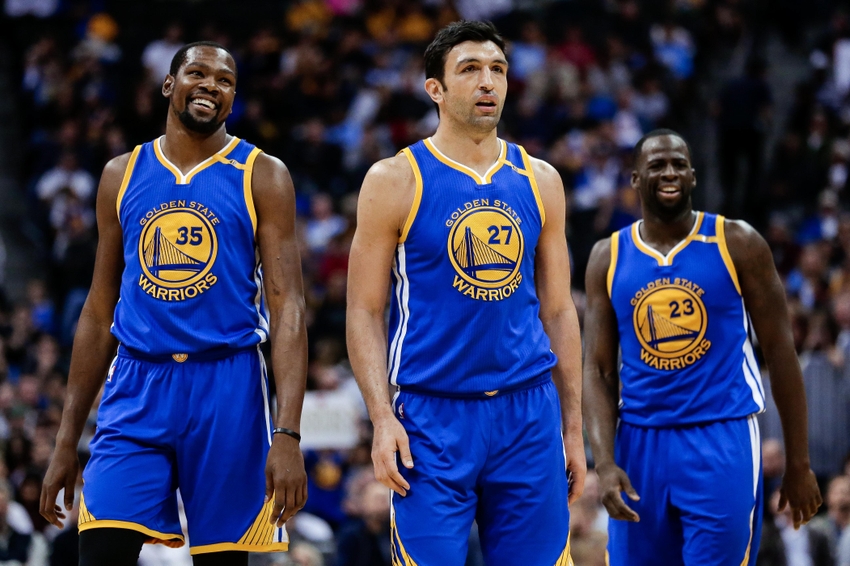 Zaza Pachulia made a run of the mill jump shot for the Golden State Warriors Friday night, but his celebration was an instant classic.
It's been a great last two years for Zaza Pachulia. Last year, his home country of Georgia nearly voted him into the 2016 NBA All-Star Game despite his ho-hum averages of 10.0 points and 10.7 rebounds per game leading into the break.
Then he got the chance to play on a championship contender by joining the Golden State Warriors in free agency, despite taking a major pay cut with his $2.9 million contract in order to do so.
Pachulia has easily been the weakest link in the Dubs' highly vaunted starting five, which includes two-time MVP Stephen Curry, former MVP Kevin Durant and two other All-NBA players in Klay Thompson and Draymond Green. Zaza is only averaging 4.5 points and 5.4 rebounds per game so far this year, and his inability to protect the rim is one of the team's most glaring defensive flaws.
But sometimes, the stat line doesn't tell the whole story. That was the case Friday night as the Warriors marched into Boston to put their five-game win streak on the line against a Celtics team that boasted the best point differential in the NBA against Golden State over the last two years.
More on FanSided:
With the Warriors blowing the game wide open in the third quarter and their style of play being so infectiously fun, Pachulia got in on the action by knocking down a wide open elbow jumper to put his team up 79-51.
What happened next was the stuff of legends:
We can neither confirm nor deny that Ginuwine's hit song "Pony" was on Pachulia's pregame warmup mix, but he was certainly ready to ride the pony after the most mundane, standard bucket ever.
On the list of overreaction celebrations, this one will likely stand the test of time, as even Draymond Green smiled at Pachulia before being like, "Ok dude, what are you doing? Get back on defense…."
But when your inner, darker self speaks to you, you have to listen.
The Warriors outscored Boston 31-9 in the third quarter, and the dagger had been supplied long before Pachulia's 17-foot jumper/subsequent pony riding.
But the Dubs just have an effect on people, and it appears as though even Zaza Pachulia is starting to feel the good vibes of playing for such a fun team.
This article originally appeared on