Zach Randolph's Triumphant Return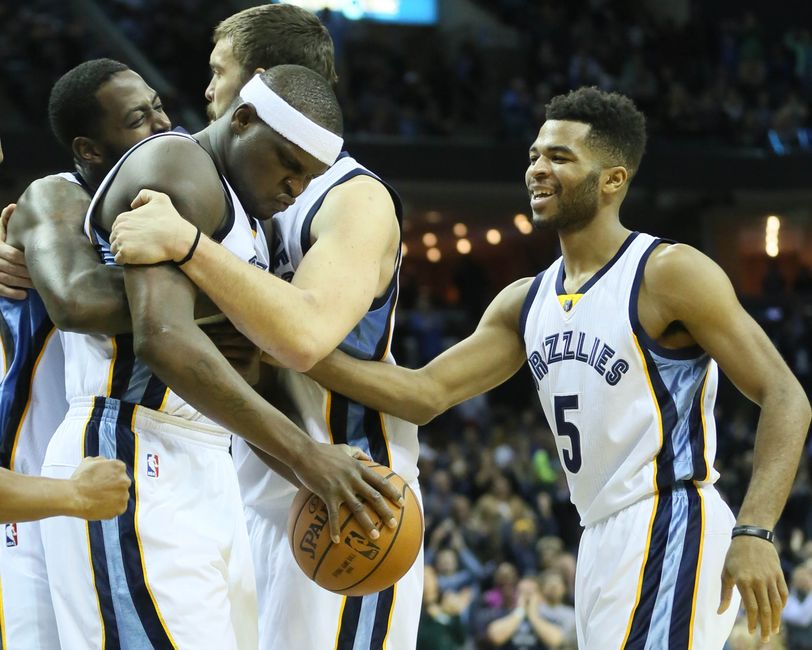 Memphis Grizzlies forward Zach Randolph returned for his 1000th game to a standing ovation on Tuesday after missing time following the passing of his mother.
Tuesday night was a big one for Zach Randolph in more than just one way. The long-time Grizzlies' forward not only made his return after a 7 game absence, but also logged his 1000th career regular season game. Fans honored both his achievement and showed support for him and his family.
Z-Bo, a huge fan favorite, has been a complete embodiment of the Grizzlies' Grit 'n' Grind culture through his eight seasons with the team. Randolph learned of the passing of his mother, Mae Randolph, on Thanksgiving Day. The team rallied around him and offered support. Despite injuries plaguing the team, the Grizzlies allowed Randolph to take a leave of absence in order to grieve.
Zach Randolph has been the emotional leader of the the team and is loved by teammates for his physical play. They aren't the only ones.
After the game against Philadelphia, Randolph was asked by media what his mother thought of his game:
"She liked my physical play, my rough play," he said. "My mom was a fan of my whole game. It's tough, but this is who I'm doing it for."
Randolph was always doing it for her. Having grown up with just his mother and three siblings, Zach Randolph considered himself a mama's boy.
"Oh yeah, damn right," he once told The Commercial Appeal. "Everybody who knows me will tell you that. All I had was my mama."
Now, he has his Grizzlies' brothers. After the win, Marc Gasol sent out this heartwarming tweet:
And in true Zach Randolph fashion, with a few seconds left in his return, he fought for and secured a rebound that sealed the game for the Grizzlies.
Keep grinding, Zach. The city of Memphis is with you.
More from Beale Street Bears
This article originally appeared on