Zach Randolph is embracing being 'The Man' on the Grizzlies' bench unit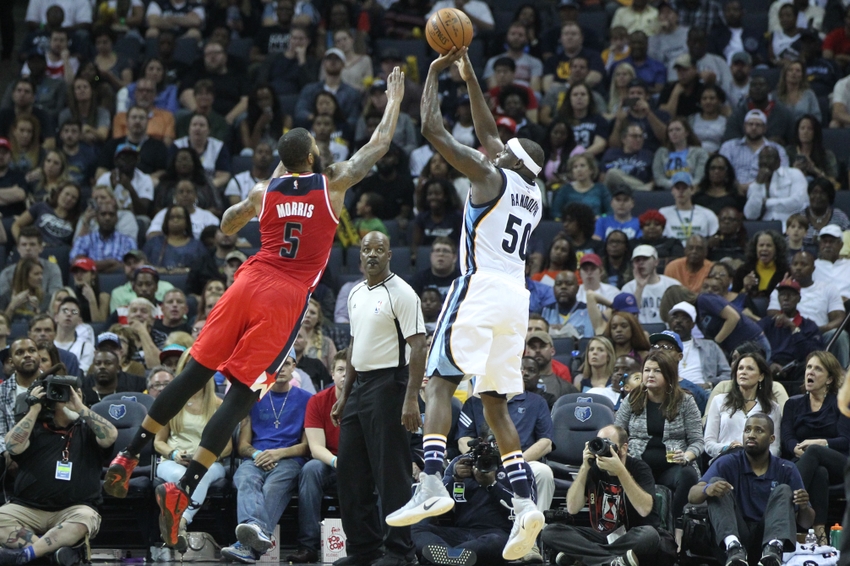 Despite a cut in playing time, Zach Randolph's role is as substantial as it's ever been during his tenure with the Memphis Grizzlies.
During the preseason, I wrote, "I don't think anybody should let (Zach Randolph) know he's the best offensive player on the second unit."
Why would I say that? I assumed two things:
Randolph's usage would skyrocket when surrounded by young, inexperienced players, something the Grizzlies' have a plethora of.
Carrying the entire offensive load of the bench unit would decrease his scoring efficiency and effort on the defensive end and on the glass.
I was right, but also extremely wrong. Despite a usage rate at 34.5—the highest rate for power forwards last year, by the way, was 29.8—Randolph has been extremely efficient as the go-to man off the bench, abusing backup bigs with a .576 true shooting percentage. 
His defense box plus/minus is in the positive, at 0.6.
He may be only playing just over 23 minutes per game, but letting Randolph be "the guy" during that reduced time might be the best move that rookie coach David Fizdale has made this season.
He's spearheaded the bench offense that's seventh in the NBA in scoring at 40.3 points per game,
averaging 18 per contest. Reducing his minutes has allowed him to put more effort into crashing the boards; Randolph's total rebound rate is at a career-high 22.0 percent, equal to 13.7 rebounds per 36 minutes.
Fizdale has said he'd like to see Zach Randolph compete for the NBA's Sixth Man of the Year
award, and while I was skeptical at first, Randolph has made be a believer that this could be possible. Yes, Randolph's usage rate (and, in turn, his scoring) will likely take a dip once Chandler Parsons and Tony Allen make their season debuts, bumping the likes of Andrew Harrison and Jarrell Martin to the bench.
But do you want to know what means even more than an arbitrary award? Wins.
And that's why Randolph is OK with playing the lowest number of minutes per game since his sophomore year in the NBA; it's allowing him to excel in owning what's arguably the most important role on the Memphis Grizzlies.
Here's to Zach Randolph's newfound confidence and many more jab-steps to come.
More from Beale Street Bears
This article originally appeared on