Zach LaVine nails 360 dunk from near free throw line (Video)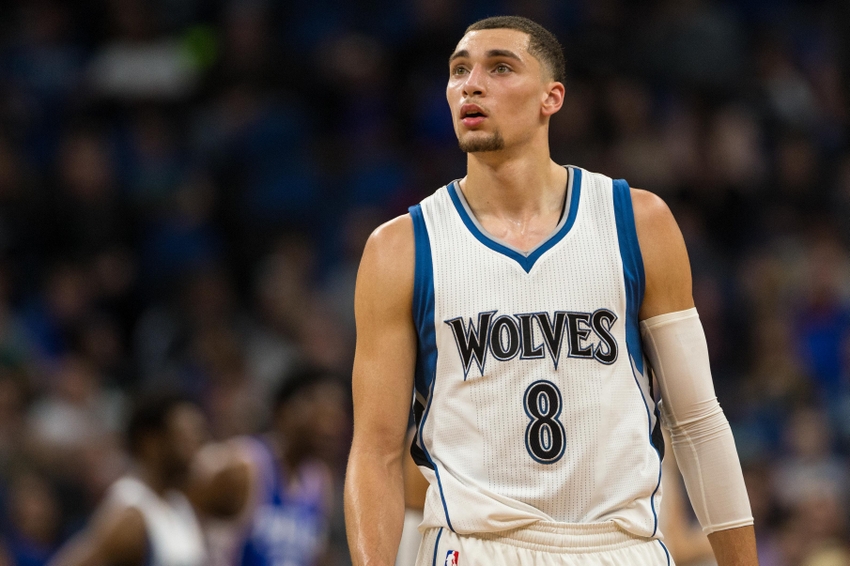 Zach LaVine gave us all some more evidence that he may actually just be an alien that can play basketball
Minnesota Timberwolves guard Zach LaVine is the two-time defending NBA Slam Dunk Contest champion and there is pretty good reason for that. Essentially, he is one of the most athletic human beings walking the planet –assuming that he is human, which no one can confirm– and can pull off dunks that other players can't.
These dunks don't just include what he performs in the dunk contest itself, though. No, LaVine has wowed us before just in practice and he was at it again.
Fellow young Timberwolves star Andrew Wiggins took a snapchat of LaVine pulling something off in practice that will damn near blow your mind? What was it?
Oh, you know — just your casual 360 degree dunk from pretty much the free throw line.
Better video of Andrew Wiggins snapchat of Zach LaVine doing 360 from free throw line 😱😱😱😱 pic.twitter.com/ixGs2n6Avj

— StreetHistory (@streethistory) November 23, 2016

HOW?!?!
The dunk itself is just a thing of pure insanity. But actually, what might be more insane than the actual dunk itself is the fact that he makes it look so effortless. It'd be another thing if he looked as if he struggled a little bit with it, but that was not the case at all. It's almost like he does this about 20 times a practice … no big deal.
We would say that we can just shut down this season's dunk contest right now, but as we all remember, Aaron Gordon really gave LaVine a run for his money last year and will be looking for revenge next February if he participates.
Whatever the case, we know that we'll definitely be in for some more treats as far as LaVine is concerned, as this slam alone could probably secure him his third-consecutive title.
This article originally appeared on