Would the Oklahoma City Thunder be unstoppable with an elite power forward?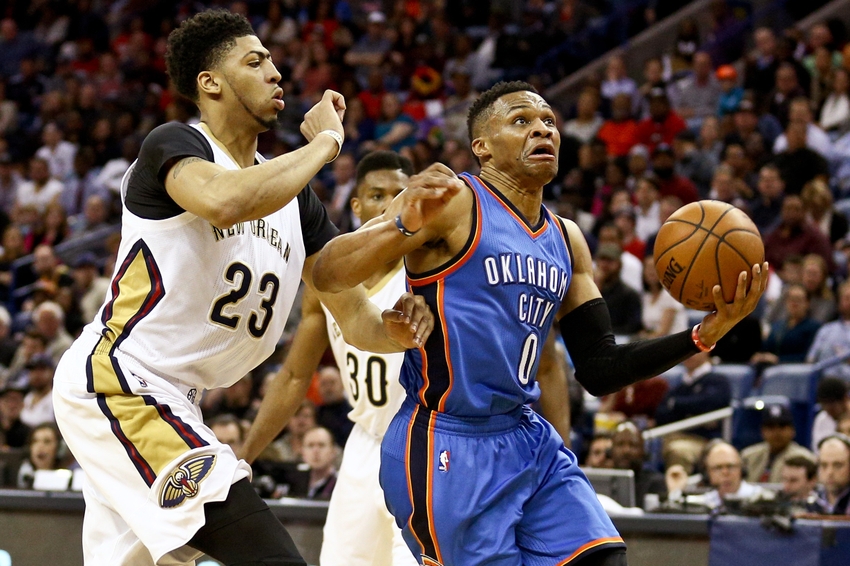 The Oklahoma City Thunder have begun the post-Durant era well, sitting at 5-1 to start the season. The side have defied expectations so far, and their roster is only improving. How good would they be with the addition of an elite big man?
It's not often that a player can manage 30 points per game and still see his side sit a 0-6. Without doing any discredit, it makes you think it's a waste of talent. It makes you wonder what that player could do for your side.
Anthony Davis has began the season in fine form, and sits fifth in the scoring charts behind a quartet of guards. The 23-year-old has added 11.7 rebounds to his game too.
Looking at OKC's roster, it's evident that the side's weakest position is in fact the four spot. Despite the additions of Domantas Sabonis and Joffrey Lauvergne, the Thunder are still thin since Serge Ibaka left.
Davis pretty much has a zero percent chance of joining OKC, but it's always fun to speculate. With their current roster, how good could they be?
Over the summer, Sam Presti addressed OKC's weakest position – shooting guard. Victor Oladipo is still finding his feet, but he has averaged 15.5 points per game already.
More from Thunderous Intentions
Meanwhile, Andre Roberson has been more than solid in the three spot. He may not have the scoring ability of Kevin Durant, but his work on defense is unflappable.
It seems that the Thunder are missing one jigsaw piece. That piece is a high-scoring power forward.
Thinking mathematically, someone like Davis may only add an extra ten points per game. It's clear that Russell Westbrook's points returns suffered whilst playing with Durant. Taking away five to seven points per game from his returns, minus the six points Sabonis has averaged.
But the difference those ten points could make is huge. It turns OKC from a fourth-seed team to a conference challenger.
But didn't OKC have a top forward in KD?
Last season the Thunder became notorious for their fourth quarter slip-ups. It's easy to point at those who have left, but a lot of blame has been placed on Dion Waiters and Durant.
Want your voice heard? Join the Thunderous Intentions team!
This season OKC have seemed resurgent in the dying embers of the game. They look different. Oklahoma's current set-up is a lot more defensively anchored, with Andre and Jerami Grant proving vital with shot-blocking.
What they've lost from this transformation, is another reliable attacking option to accompany Russ. A power forward  could make the Thunder very, very dangerous indeed.
This article originally appeared on