Would The Millsap Contract Situation Become A Distraction?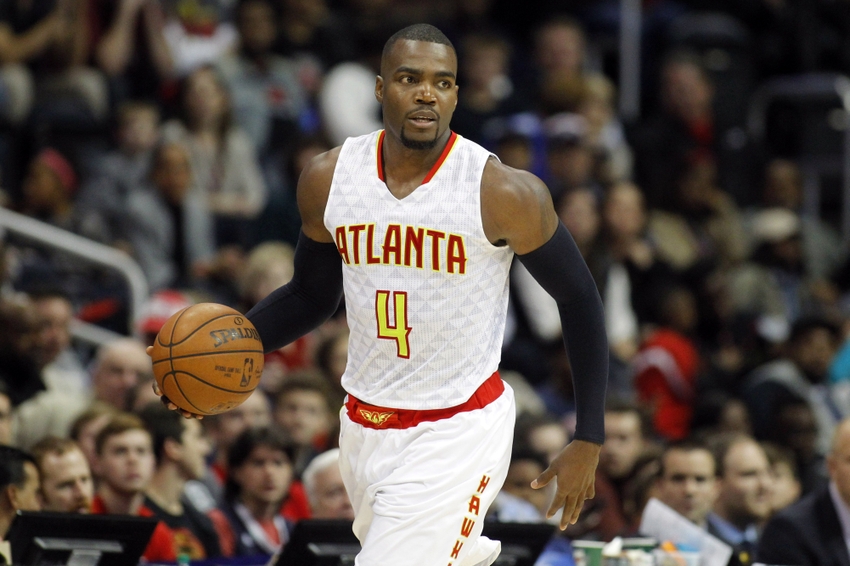 Atlanta Hawks star forward Paul Millsap is still unsure about resigning with the team for next season. Would it eventually become a distraction to the team?
Contract situations are always sticky. Professional athletes and the front office usually  attempt to hash out contract negotiations in the off-season before the season begins. But sometimes, it just doesn't happen that way and the stalemate proceeds to the regular season. For Atlanta Hawks power forward Paul Millsap, the waiting game on whether or not he will sign an extension still lords over the front office. This is the second year in Millsap's three year, 60 million dollar contract. He's due for over 21 million dollars this year and his trajectory is looking for a higher payday. But, are the Hawks willing to pay for a new contract? It's not a given so far.
Via Bleacher Report
As a player with 10 or more years of NBA experience, Millsap is eligible for a deal worth up to 35 percent of the league's salary cap. The NBA sent a memo to teams over the summer with a projected $102 million cap for next season. Millsap's potential raise could be upward of $10 million per season.

Barring injury or a surprising downturn in performance, Millsap will opt out and become a free agent. It's precisely why he took Atlanta's three-year deal with the early opt out in 2015 when the Orlando Magic had offered four years and $80 million. Millsap was willing to bet he'd continue playing at an All-Star level and be able to reach free agency at the cap's apex.
The new CBA, which took effect this past summer has made five year, 50 million dollar players, five years, 100 million dollar ones. Of course, the rhetoric doesn't support the players talents. But, it's the new way of doing things and keeps players happy. For Millsap, his play warrents a new contract, but would the Hawks benefit from keeping contract negotiations silent until after the season?
Via Atlanta Journal-Constiution
Millsap was the Hawks best player over the past two seasons. He averaged 17.1 points, nine rebounds, 3.3 assists, 1.8 steals and 1.7 blocks in 32.7 minutes in 81 games last season.

"I think the plan is to see how this season goes and go from there," Millsap said. "I can't predict what is going to happen. For me, it's focus on basketball. Get through this year, try to get a championship for this team first of all. We'll deal with all that during the summer time when we have all our options on the table."
If thats the case, comments on the contract shouldn't be discussed until summer time. The Hawks have a lot to play for this coming season. Many have penciled the team to become another average Eastern Conference team despite all of the enhancements done to the roster. A focused Hawks team and Millsap must be in effect so they can prove them wrong.
More from Soaring Down South
This article originally appeared on