Would Sixers pass on Towns or Okafor?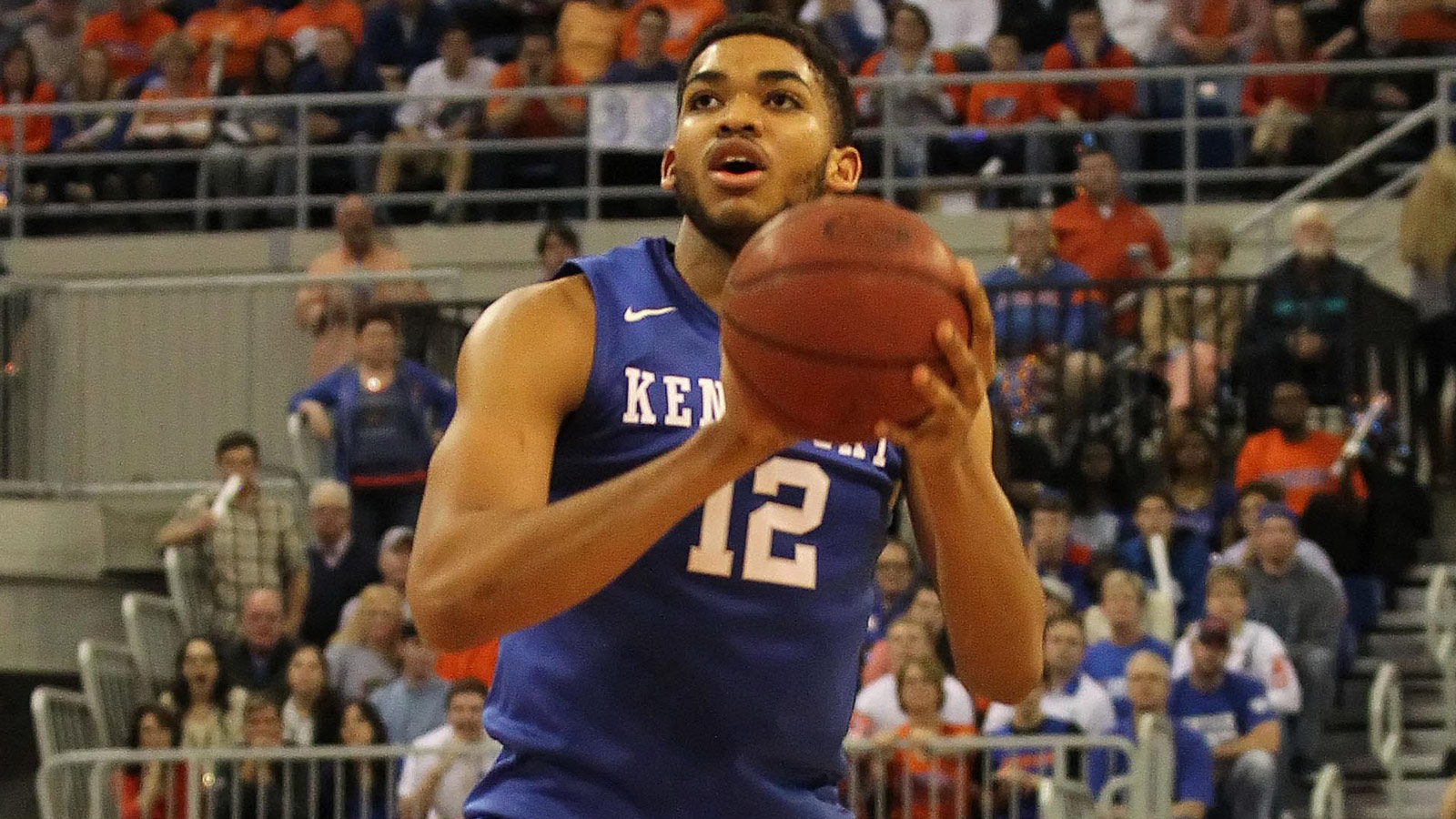 The Philadelphia 76ers already have their frontcourt of the future. Nerlens Noel and Joel Embiid are two young stallions any team in the league would love to roll out every night for the next decade.
But the duo isn't perfect, and Embiid still has injury issues to work out (he's yet to make his NBA debut, remember).
The two best players in this year's draft are big men, but if either drops to the third overall pick, would Philly let them slide or duplicate what they already have? It's not a tough question to answer, according to The Morning Call's Tom Moore:
"Though it seems unlikely Towns would get past the Lakers at No. 2, Towns' skill set and ability to play alongside Embiid has probably piqued Sixers general manager Sam Hinkie's curiosity. At No. 3, Towns would be a very good value pick. The 7-foot Towns has decent range with his jumper, is athletic, an effective defender and smart. The mantra in the NBA is you can never have enough big guys. If Hinkie projects Towns as a potential star and Towns is available, it'd be tough to pass on him. Then, it's up to coach Brett Brown to divide the 96 minutes inside between the three and figure out which two work best together."
Philadelphia definitely isn't good enough to draft for need, but this may be a rare case where they should do so anyway, especially if the big man available is Jahlil Okafor instead of Karl Anthony-Towns.
They badly need outside shooting and a lead ball-handler on the perimeter; someone who can deliver the ball down low and orchestrate an offense. D'Angelo Russell or Emmanuel Mudiay figure to be that guy.
(h/t: The Morning Call)
Photo Credit: Kim Klement/USA TODAY Sports