Would Justise Winslow be a good fit on the Knicks?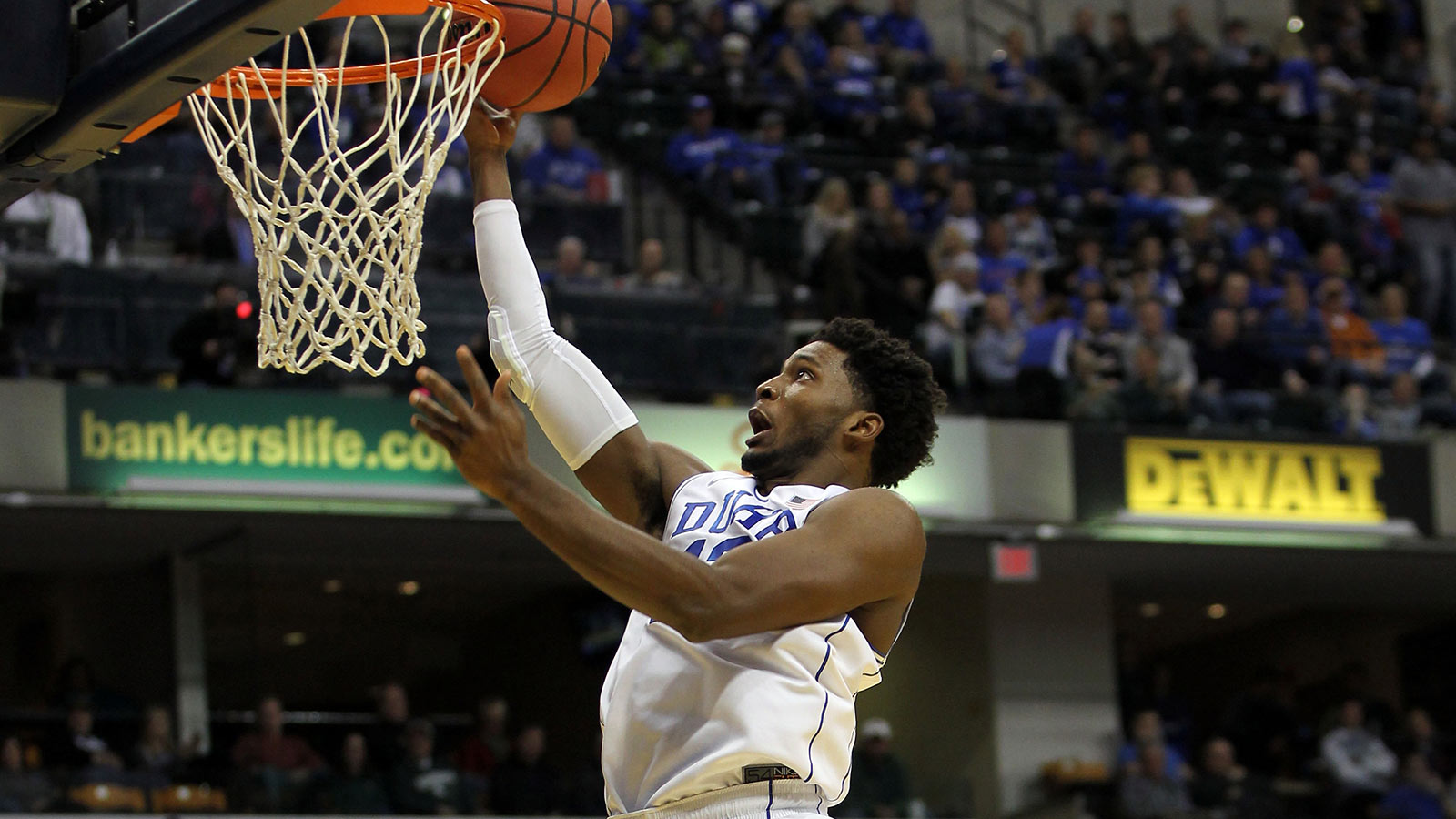 We keep hearing the name "Emmanuel Mudiay" in draft coverage about the Knicks.
Jahlil Okafor and Karl-Anthony Towns are supposed to go first and second in some order. Then, the Sixers are supposed to take D'Angelo Russell. Then, there's the Knicks sitting fourth just waiting for Mudiay to fall to them? But do they absolutely, positively have to take him? What about, oh I don't know, Justise Winslow?
Ian Begley has done a nice series of scouting reports and player summaries for potential Knicks picks over at ESPN.com, and he has another interesting one up about Winslow. Here's some of the piece:
You can click here to read it in full.
Winslow spent only one year playing at Duke, but did get a national championship out of the gig. He burst out of the gate only to struggle midseason, but finished strong with a stupendous NCAA Tournament run. It wouldn't be out of the question for New York to select him, especially if the Knicks were to slide down a couple of slots on or before draft day.
(H/t to ESPN's Ian Begley.)
Photo Credit: Pat Lovell-USA TODAY Sports
Most observers believe Winslow will earn his playing time in 2015-16 on the defensive end, where he does some of his best work.

"He's a guy that can defend two positions and he rebounds outside of his area," says Ryan Blake, the senior scouting consultant for the NBA. "There's going to be a learning curve. He's coming up as a freshman and he's going to be finding quicker, stronger players. But he's got the potential to be a good wing defender."

Scouts project Winslow as a player who is strong enough to fight through screens on pick-and-rolls and versatile enough to switch onto a quicker player on such plays.

This would benefit New York, which ranked 25th in the NBA defending the pick-and-roll ball handler, per Synergy Sports.