With new coach and attitude Magic eyeing big improvements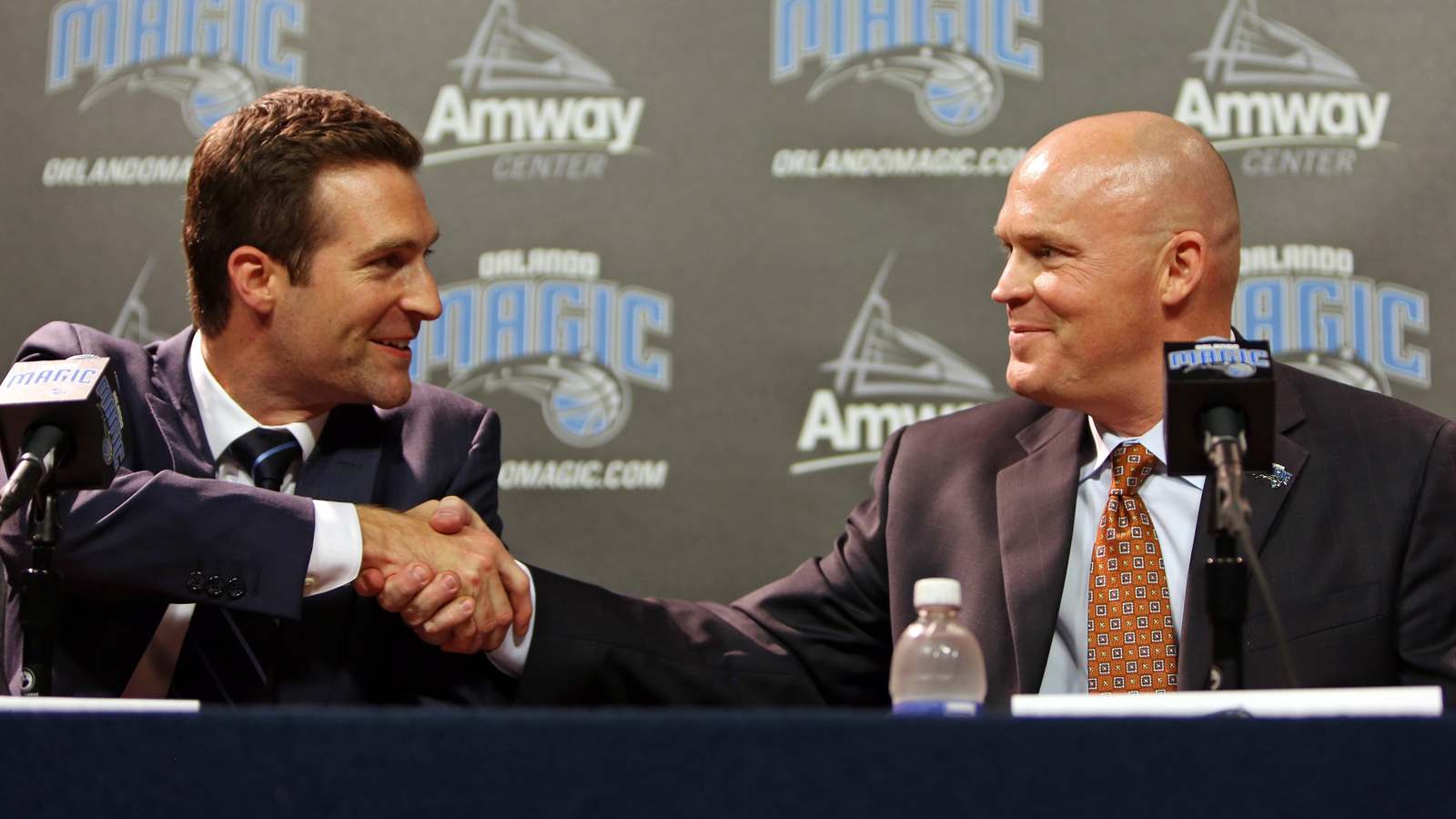 ORLANDO, Fla. (AP) The Orlando Magic began their latest restoration project three years ago focused on getting younger and building toward the future.
This season they're hoping that patience will begin to payoff.
Enter new coach Scott Skiles, a former Magic player and veteran NBA coach with a reputation of quickly whipping young rosters into playoff caliber ones. That will again be his task in his first season back in Orlando, this time in charge of a team that hasn't been to postseason since 2012.
His plan is simple, but no small chore: Take a team that finished in the bottom three in the league in opponent field goal percentage and get it into the Top 5.
A lofty goal, for sure, but also an imperative one Skiles said.
"When you look at our early-season schedule it's contender, playoff team, contender, playoff team," he said. So we just have to kind of focus on progress and not perfection."
While a sub-.500 record get conceivably earn the Magic a playoff berth in the Eastern Conference, Skiles is setting his goal higher than that.
"If we were 36-46 and made the playoffs, it would be great, the young players could get their feet wet in the playoffs," he said. "But that's 10 games below .500 and if you have goals like that, then you should probably retire and go home."
It's an attitude that quickly resonated with the Magic players, who said they were ready to get a taste of the defense-first, no nonsense approach that Skiles was known for in his stops in Phoenix, Chicago and Milwaukee.
Third-year guard Victor Oladipo said all of those qualities were evident from their first preseason workout. He has confidence it will translate into the regular season.
"It's going to be very different and I'm looking forward to seeing how different it's going to be," Oladipo said. "We're going to get after it. It's going to be a lot of learning. It's going to be a lot of teaching, so I'm looking forward to getting started.
"Everyone wants to win. It's about time we started doing that."
—
Here are some things to watch for from the Magic this season:
BANKING ON YOUTH: The Magic missed on their attempt this summer to sign free agent forward Paul Millsap in free agency. But they did re-sign 23-year-old forward Tobias Harris to a four-year $64 million deal after he averaged a career-high 17.1 points and shot 36 percent from the 3-point linen last season. Harris, along with Oladipo, center Nik Vucevic, second-year point guard Elfrid Payton, second-year forward Aaron Gordon and rookie swingman Mario Hezonja form a young corps that general manager Rob Hennigan believes will show progress sooner rather than later.
BIG EXPECTATIONS: Hennigan has said several times this offseason that Orlando won't shy away from making the playoffs a tangible goal this season. He also said he's secure in being evaluated on the performance of the roster he has put together. "It's come to a point now where our team is ready to turn the corner," Hennigan said. "Our expectation is to compete for the playoffs throughout the season. I think that next step of development is critical for our guys to experience, and it's also critical for our young team to start taking ownership for their performance."
FRYE'S PROMISE: While injuries certainly hampered Orlando's development at the outset last season, inconsistency also played a role. Veteran forward Channing Frye fell into the latter category, averaging just 7.3 points and 3.9 rebounds per game after coming over from the Suns in free agency last season as the Magic's key veteran signing. He said it's paramount that this year is a bounce back year for him as one of the only players on the Magic roster with any playoff experience. "You're going to see a better version of me," Frye said. "Last year, for lack of a better term, was a little embarrassing – just on all fronts. I have a lot to prove and I'm out here to put the work in to do it."
—
Follow Kyle Hightower on Twitter at http://www.twitter.com/khightower