With Hibbert trade not finalized, Lakers could send player to Pacers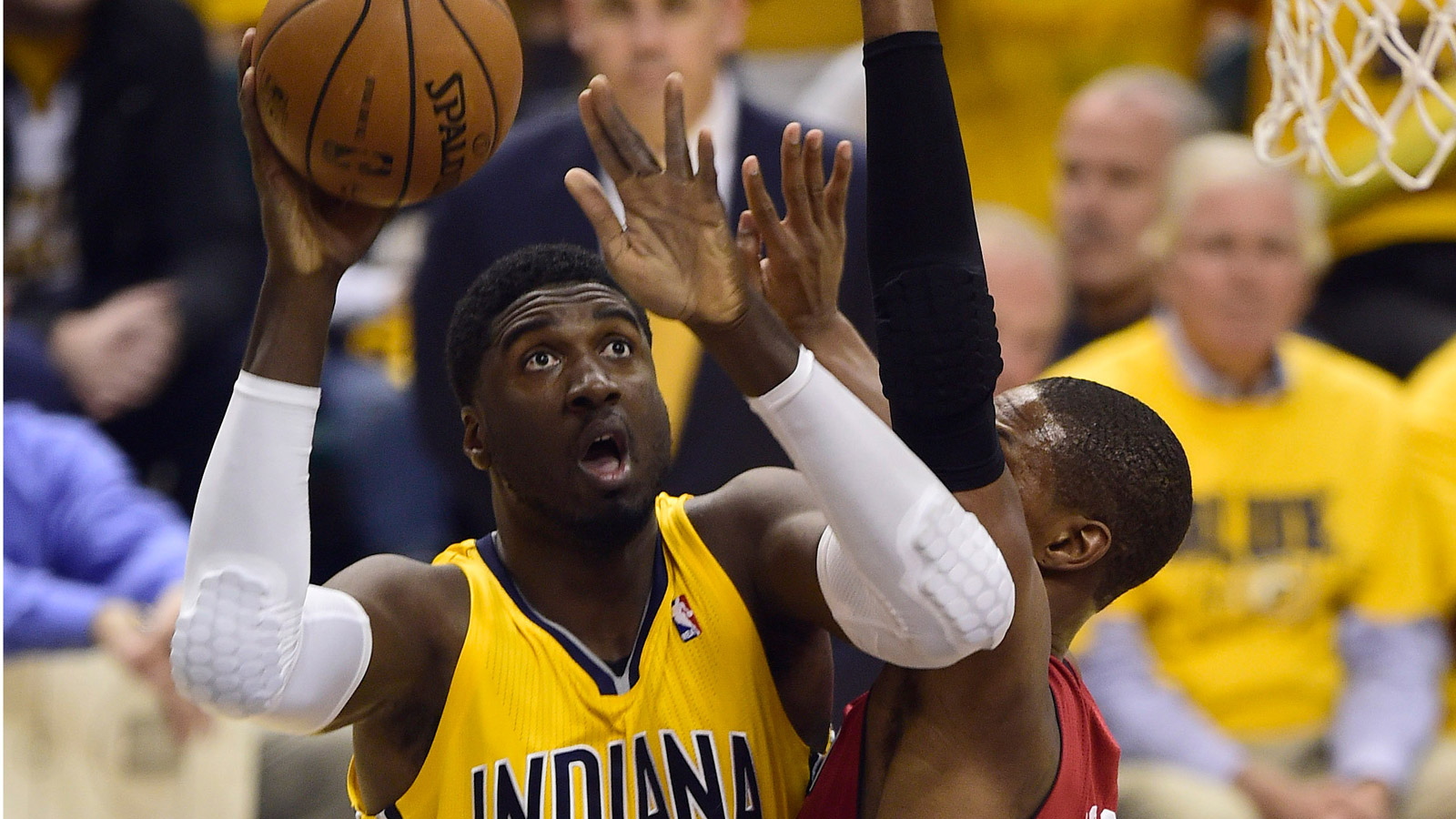 There's one cut-and-dried fact coming out of Indiana Pacers territory these days: The team is ready to move on from Roy Hibbert.
Before the weekend, multiple reports linked the Pacers to a trade with the Los Angeles Lakers for Roy Hibbert, with initial reports stating that the Lakers would absorb Hibbert's contract into their cap space. Now, however, things might not work out that easily.
First, Eric Pincus of the LA Times reports that the Pacers, Lakers and Dallas Mavericks have been talking about the possibility of a three-way trade that could include Monta Ellis in a sign and trade to Indiana.
Remember: With free agents, all deals to this point have simply been agreed to, and no deals can actually be put on paper until July 9th. That's why such a trade could still be discussed.
And the Pacers could take back a player from the Lakers if the trade ends up being between just those two teams, Yahoo! Sports/FOX Sports 1 NBA insider Adrian Wojnarowski reports:
(h/t 8points9seconds)
Photo Credit: Marc Lebryc/USA TODAY Sports
The Mavericks and Pacers have had some conversation on sign and trade for Monta Ellis, Lakers could get Hibbert, in theory, via 3-way deal

— Eric Pincus (@EricPincus) July 5, 2015
The Pacers have extra cap room – if they can land extra pieces, they may be so inclined to take on someone like Felton – if rewarded

— Eric Pincus (@EricPincus) July 6, 2015
Heck maybe Lakers every take Felton with Young passed on to Pacers – though I'd expect Indiana would prefer Felton if they're taking salary

— Eric Pincus (@EricPincus) July 6, 2015
Larry Bird with the choice between Felton and Swaggy P – if that's the case, Larry's going to be in a mood, lol https://t.co/GEZlHGelFm

— Eric Pincus (@EricPincus) July 6, 2015
It is still possible the Lakers could include a player to Indiana in the Roy Hibbert trade, league sources tell Yahoo Sports.

— Adrian Wojnarowski (@WojYahooNBA) July 5, 2015