Win In 6 Podcast #90: What Have We Learned About Jason Kidd This Season?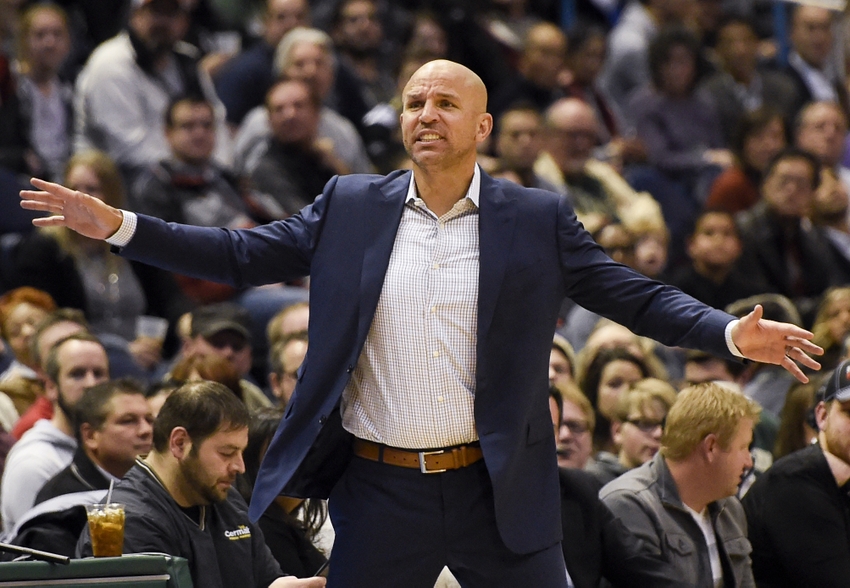 In the latest edition of our Milwaukee Bucks' Win In 6 Podcast, we ask what, if anything, we have learned about the long term roles of Jason Kidd and Greg Monroe through the first quarter of this season.
It's that time of week again as our team gets together to discuss the latest Milwaukee Bucks' news and most important conversation points in our "Win In 6 Podcast"!
Rather than focusing on a week that had some real disappointments for the Bucks, or continuing to contribute to the unstoppable locomotive that is the Giannis Antetokounmpo hype train, this week we decided to take something of a step back to explore the bigger picture.
More specifically, we wanted to revisit two people who were often the subject of our criticism, sadness and confusion last season, and ask should we be changing our opinions of them based on their relative improvements through the first quarter of the season to date.
Starting out with Bucks coach Jason Kidd, we look at what we've seen from him so far, the reasons why criticisms of him can be both fair and unfair, and some of the more unique methods he employs in his management of the team.
What exactly can be pinned as his influence in development or natural growth, and what mistakes can be attributed to poor decision-making or a young team still learning, well all of that is a little more complex.
Moving on from Kidd, we discussed Greg Monroe. Not only whether his current play (on both ends of the floor) is sustainable, but also about how we know feel about his lingering player option.
As usual, our mailbag was on hand to wrap things up too, with questions on Miles Plumlee's beard, rotation tweaks and more!
Joining me for this week's episode, as usual, was contributor and podcasting phenomenon Jordan Treske and making his podcast debut from Down Under, fellow BTBP staffer, Tim Wray.
If you've any thoughts on anything specific discussed in this podcast, let us hear them at winin6podcast@gmail.com.
Make sure to follow us on SoundCloud, add us on Stitcher, and subscribe on iTunes to never miss an episode of Win In 6 in the future. Also if you like what you hear, rate and review us in the iTunes store. You can also find us on Facebook and Twitter.
Also, if you love listening to Win In 6, you now have a chance to pick up some apparel and merchandise with our Brandon Jennings inspired logo and more! Check out the various options in our store here.
As always, let us hear your more general thoughts and feedback too, and get thinking on your mailbag questions for next week's podcast.
More from Behind the Buck Pass
This article originally appeared on