Win In 6 Podcast #87: Making Sense Of Milwaukee Bucks' Strangeness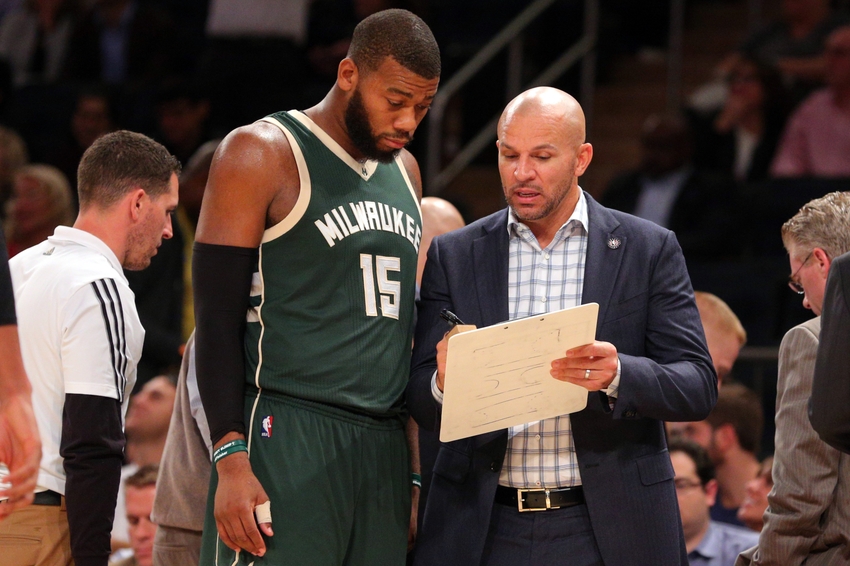 In the latest edition of our Milwaukee Bucks' Win In 6 Podcast, we discuss at the general strangeness of all things Bucks of late, including Greg Monroe, Rashad Vaughn and Jason Kidd.
It's that time of week again as our team gets together to discuss the latest Milwaukee Bucks' news and most important conversation points in our "Win In 6 Podcast"!
After a winless week took the shine off what has been a generally positive start to the season for the Bucks, we were left to dissect much of the strangeness that has underpinned the Bucks' recent play.
It seems like it wouldn't be Bucks basketball without a sizeable dose of the bizarre, I'm just not sure any of us expected to be unable to get out of November before the first swathe of head-scratchers for the new season surfaced.
We started off by discussing Greg Monroe's sudden disappearance from the Bucks' rotation. This wasn't so much about trying to explain why Moose has fallen so drastically out of favor, as much as acknowledging there could be no real basketball reason for suddenly excluding one of your very best performers of the season so far. There's something very strange afoot on this one, and as we noted, it could have deeper implications in the roster than just affecting Monroe.
Next on the agenda was Rashad Vaughn's surprise D-League assignment. Considering his own surprisingly good play to start the year and the glowing quotes that Jason Kidd has been so willing to share on Vaughn's progress, what do the Bucks hope to achieve in giving him what will likely be a minor role at a lower level away from their stewardship?
In related and unrelated ways to those first two topics, we then dived into some of the stranger decisions we've seen from coach Jason Kidd. Is it possible that he's falling back into some of his more negative patterns from last season, and earlier than necessary this time out?
Not done there, we also shone a light on Milwaukee's crippling inbound struggles, explaining why Giannis Antetokounmpo is the wrong man for that responsibility late in games.
As usual, our mailbag was on hand to wrap things up too, with questions on Kidd's coaching ability, the rotations and more.
Joining me for this week's episode, as usual, was contributor and podcasting phenomenon Jordan Treske.
If you've any thoughts on anything specific discussed in this podcast, let us hear them at winin6podcast@gmail.com.
Make sure to follow us on SoundCloud, add us on Stitcher, and subscribe on iTunes to never miss an episode of Win In 6 in the future. Also if you like what you hear, rate and review us in the iTunes store. You can also find us on Facebook and Twitter.
Also, if you love listening to Win In 6, you now have a chance to pick up some apparel and merchandise with our Brandon Jennings inspired logo and more! Check out the various options in our store here.
Once again, you can also win a t-shirt of your choice from our designs by following the competition instructions laid out in this week's podcast! Make sure to send us your entries.
As always, let us hear your more general thoughts and feedback too, and get thinking on your mailbag questions for next week's podcast.
More from Behind the Buck Pass
This article originally appeared on