Win In 6 Podcast #85: The Three-Game Win Streak And The Aftermath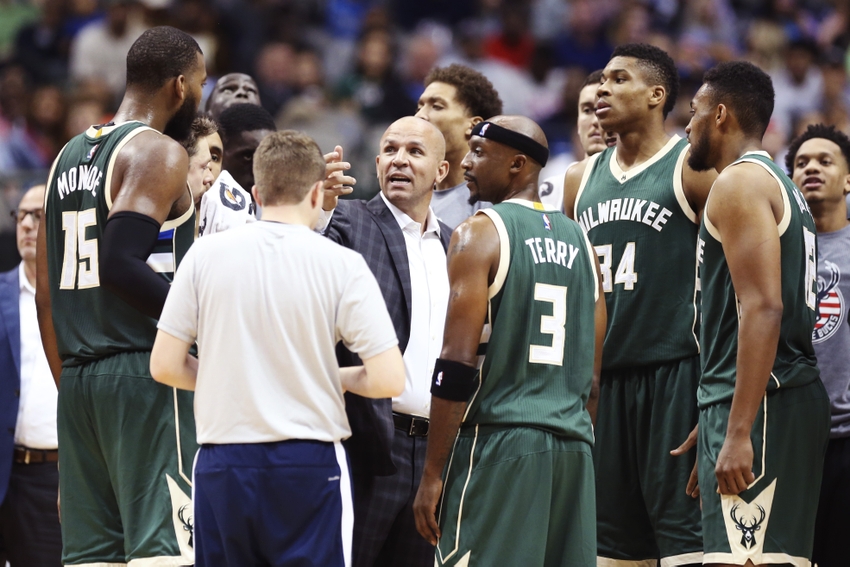 In the latest edition of our Milwaukee Bucks' Win In 6 Podcast, we look back at three excellent Bucks wins and the crash back down to earth that followed.
It's that time of week again as our team gets together to discuss the latest Milwaukee Bucks' news and most important conversation points in our "Win In 6 Podcast"!
After a summer filled with optimism turned into a training camp filled with dread following Khris Middleton's hamstring injury, last week's episode saw us try to wrap our head around what the Bucks had shown in the season's opening week.
It's fair to say that seven days later, we've already learned a lot more about this year's Milwaukee team than we knew then.
After a week that included three memorable and impressive wins from Jason Kidd's team, it only seemed fitting to shine a light on some of the notable individual performers in the first few games of the season, so we did just that.
We also examined how the offense and rotation seemed to evolve in the short span of a couple of weeks, and what that leaves us feeling about the weeks and months ahead at this early point of the year.
After a technical glitch robbed us of the second half of the episode last week, this week sees normal service resumed, as we ran through the schedule for the week ahead. Looking ahead to home games against the Pelicans and Grizzlies, we share the predictions of our various contributors for this week's Bucks offerings.
As usual, our mailbag was on hand to wrap things up too, with questions on Miles Plumlee's hair choices, Michael Beasley's nails and plenty of other good stuff.
Joining me for this week's episode, as usual, was contributor and podcasting phenomenon Jordan Treske.
If you've any thoughts on anything specific discussed in this podcast, let us hear them at winin6podcast@gmail.com.
Make sure to follow us on SoundCloud, add us on Stitcher, and subscribe on iTunes to never miss an episode of Win In 6 in the future. Also if you like what you hear, rate and review us in the iTunes store. You can also find us on Facebook and Twitter.
Also, if you love listening to Win In 6, you now have a chance to pick up some apparel and merchandise with our Brandon Jennings inspired logo! Check out the various options in our store here.
As always, let us hear your more general thoughts and feedback too, and get thinking on your mailbag questions for next week's podcast.
More from Behind the Buck Pass
This article originally appeared on