Win In 6 Podcast #81: Milwaukee Bucks Preseason/Michael Carter-Williams Talk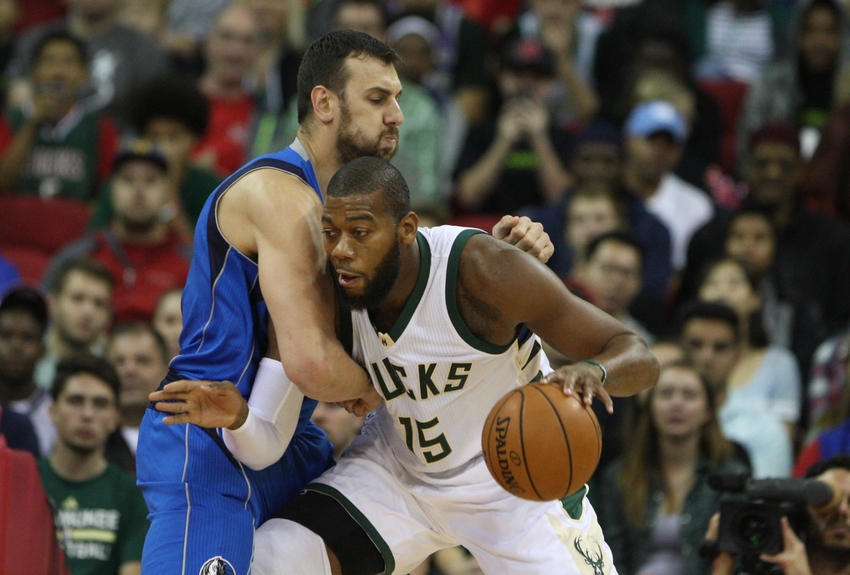 In the latest edition of our Milwaukee Bucks' Win In 6 Podcast, we offer our reactions to the first Bucks action of the preseason.
It's that time of week again as our team gets together to discuss the latest Milwaukee Bucks' news and most important conversation points in our "Win In 6 Podcast"!
The Milwaukee Bucks first preseason game was on Monday night, so Behind The Buck Pass staff writer Jordan Treske and I got together to record this episode of Win In 6 directly after.
We tried our hardest to keep the hot takes under wraps. After all, as both Jordan and I repeatedly stated, all we've seen from the 2016-17 Milwaukee Bucks thus far is two preseason games.
Still, there were takes to be had. Greg Monroe continued to impress with his effort levels. There are still almost 90 preseason and regular season games left to play, so we'll see if that holds up.
Jordan and I talked about how good Jabari Parker literally jumped too high in one of his dunks, and about how impressive he was in general in this game. That's a great sign for the coming season!
Mirza Teletovic cooled off somewhat from his last game, and Miles Plumlee found himself as the odd man out of the center rotation this time around. We spent more time obsessing over the first appearance of Thon Maker than any of that, though.
More from Behind the Buck Pass
We also had a section dedicated to talking about Michael Carter-Williams. As Jordan wrote earlier this week, MCW is at somewhat of a crossroads in his Bucks career. We had some interesting takes on how the enigmatic "basketball player" could best be utilized.
Somehow we managed to go a full two hours without mentioning the presidential debate, although we still found plenty of ways to go way off topic!
As usual, our mailbag was on hand to wrap things up with questions–although we could always use more questions! Make sure to ask away in the time before recording on Mondays!
If you've any thoughts on anything specific discussed in this podcast, let us hear them at winin6podcast@gmail.com.
Make sure to follow us on SoundCloud, add us on Stitcher, and subscribe on iTunes to never miss an episode of Win In 6 in the future. Also if you like what you hear, rate and review us in the iTunes store. You can also find us on Facebook and Twitter.
As always, let us hear your more general thoughts and feedback too, and get thinking on your mailbag questions for next week's podcast.
This article originally appeared on