Win In 6 Podcast #76: Giannis Antetokounmpo Extension Reaction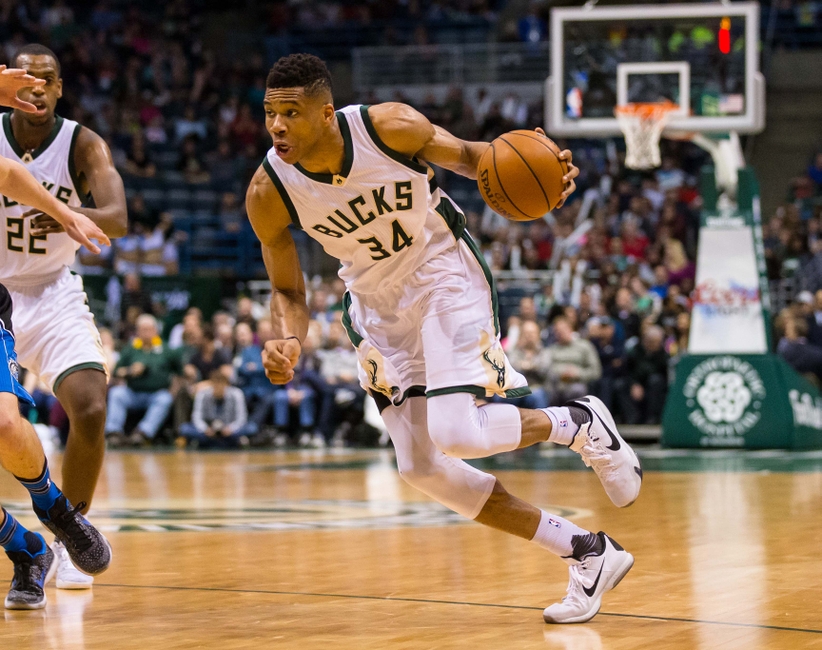 In the latest edition of our Milwaukee Bucks' Win In 6 Podcast, we offer our reactions to Giannis Antetokounmpo's extension.
A little earlier than usual this week, our team got together to discuss the latest Milwaukee Bucks' news and most important conversation points in our "Win In 6 Podcast"!
Why is Win In 6 earlier than its usual scheduled slot this week, and why isn't this a continuation of our history podcasts with a look at the teams of the 1990s? Well unless you've spent the day under a rock, you'll already know that the most significant Bucks news of the summer broke.
As Giannis Antetokounmpo and the Milwaukee Bucks came to terms on an extension, we felt it justified only our third "emergency" podcast to date.
Giannis' extension was certainly no surprise, in fact, it had been a topic of discussion and speculation for fans throughout the summer, but now with the ink starting to dry, what are the key takeaways?
We discussed and debated the benefits and drawbacks of Giannis taking less than the max, how that decision could impact team dynamics and decision-making down the line and the overriding sense of a new deadline having been laid out for the Bucks.
As usual, our mailbag was on had to wrap things up with questions on how this could influence Jason Kidd's coaching, whether expectations for the Greek Freak will be altered as a result and what it means for Jabari Parker's extension.
Joining me for all of this is regular podcast guest and contributor at the site, Jordan Treske.
We will be back later in the week to talk 90s Bucks also.
If you've any thoughts on anything specific discussed in this podcast, let us hear them at winin6podcast@gmail.com.
Make sure to follow us on SoundCloud, add us on Stitcher, and subscribe on iTunes to never miss an episode of Win In 6 in the future. Also if you like what you hear, rate and review us in the iTunes store. You can also find us on Facebook and Twitter.
As always, let us hear your more general thoughts and feedback too, and get thinking on your mailbag questions for next week's podcast.
More from Behind the Buck Pass
This article originally appeared on