Wilson Chandler: The Most Explosive Denver Nuggets' Weapon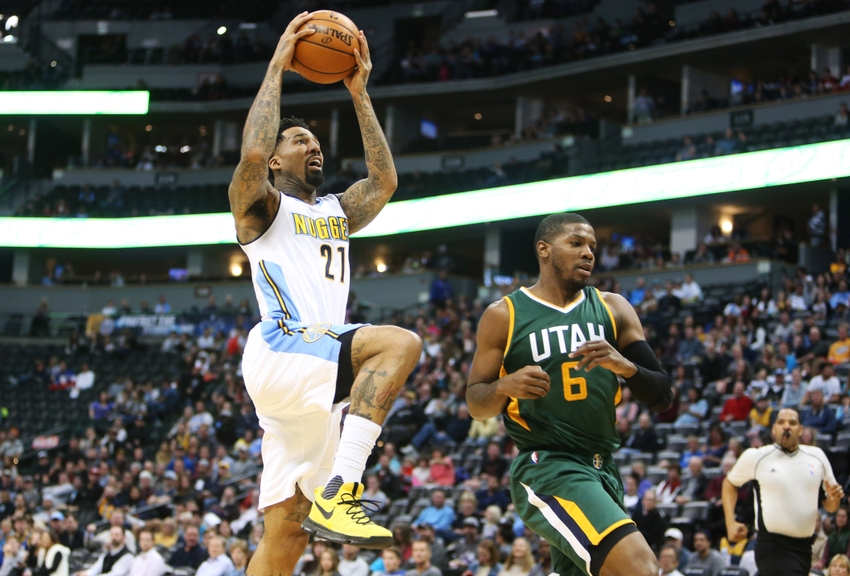 Wilson Chandler has been one sensational player for the Denver Nuggets this season and might be on route to be a candidate for Sixth Man of the Year.
Oh, how much we missed him. Yes, it may be to early to say that Wilson Chandler might be a runner for the 6th Man of the Year Award, but I'm still putting my money on him. Why? Because he has the tools and the potential to be so.
I have been a huge fan a Chandler since he landed in Denver, but I have to apologize because I had forgotten how GREAT he is on court. This season, he has been a huge factor of Denver's lately success.
In the Nuggets last four games (besides the Utah game), Chandler has average 21.5 points and 8.5 rebounds, and the young Nuggs went 3-1 in that span. Also, one interesting note is that the Nuggets have been better when Chandler is on court.
Yes, his three point shooting is low, but he's compensating with his great hustle and offensive skills. He is what I like to call, "The Explosive Nugget".
His explosiveness and agressiveness is something out of this world and yet his game and style is so smooth that it is like watching two different type of players at once. He is as quiet as he is agressive and that something that Coach Malone appreciates. Oh, and believe it or not, Wilson Chandler has the most points per game of any bench player in the NBA.
Obviously, he's a player that we all missed and that has earned his spot.
Personally, I think he has all the tools to be one of the many great Nuggets that have passed. His versatility as a player is unique, and he will help the Nuggets to keep winning.
This article originally appeared on