Willie Cauley-Stein, Justise Winslow among possible Magic interview targets at combine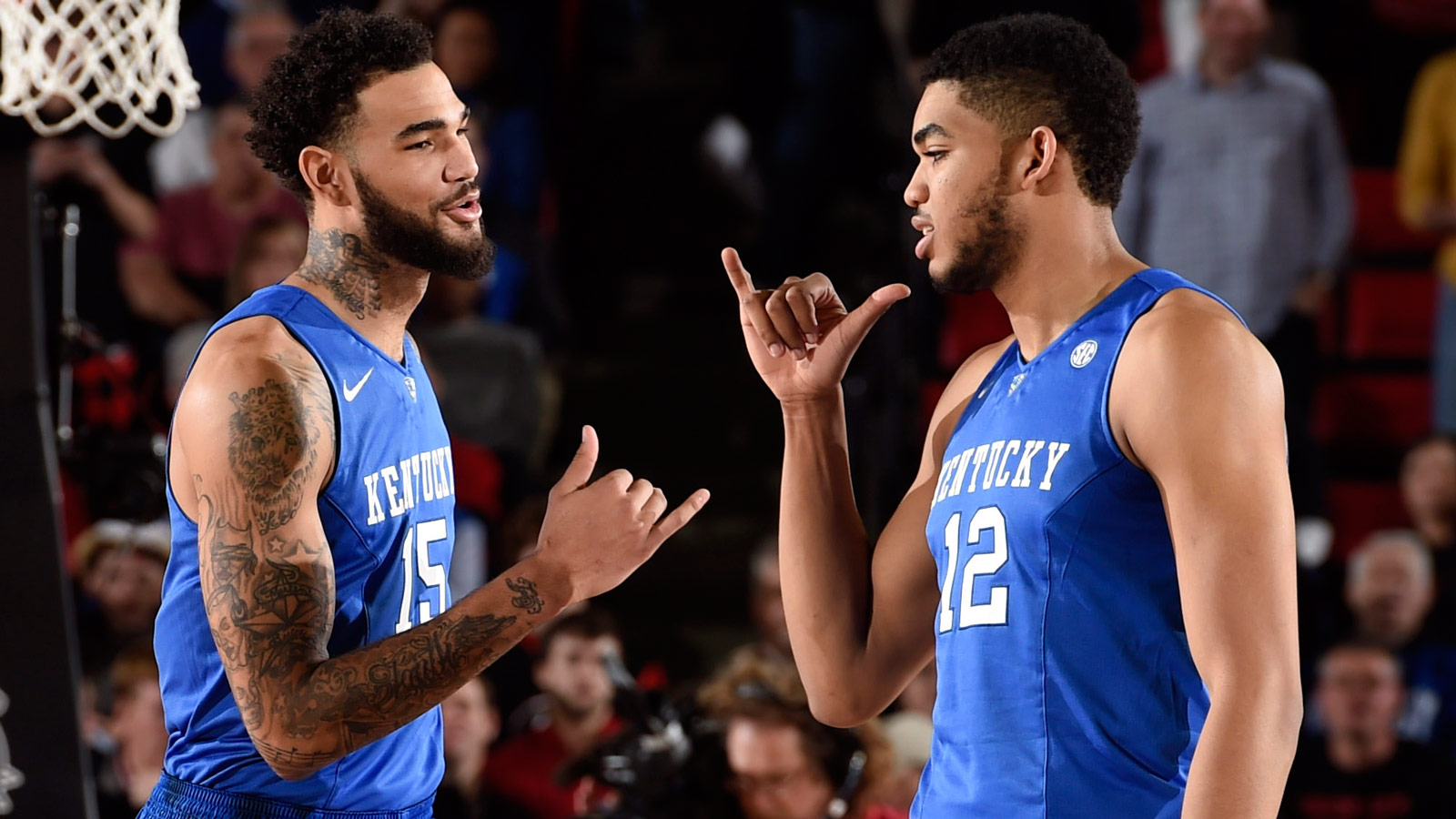 The 2015 NBA Draft Combine gets started on Wednesday in Chicago, and for a team such as the Orlando Magic, it's the start of a new season. The wanton whims of table tennis balls will go a long way toward determining the fate of those teams at the top of the lottery, but that's no excuse for a team to skip over its due diligence with prospective rookies.
Karl Anthony-Towns and Jahlil Okafor are among the favorites to go No. 1 overall in the draft, but there's a solid group of incoming players in the tier just below that. With Orlando likely to fall into fifth or sixth — the Magic have a combined 62.2 percent chance of one of those two picks — that grouping of rookies means there might not be an obvious answer for GM Rob Hennigan.
Willie Trill Cauley-Stein is one name that could interest the Magic in interviews this week, Josh Robbins of the Orlando Sentinel writes: "Cauley-Stein played three college seasons, and his offensive game remains raw. But he likely is the best rim protector in the draft, and he could be available if the Magic wind up picking fifth or sixth."
Another intriguing name for Orlando, although he's somewhat of a redundant talent, could be Duke's Justise Winslow. "Winslow helped lead the Blue Devils to the national title, and he's a superb defender who rebounds well for his size and made 41.8 percent of his three-pointers. The Magic don't need another wing, but he might be available at No. 5 or No. 6. He might be too good to pass up," according to Robbins.
That balance could be a sticking point for Orlando come June. On the one hand, the Magic have a glut on the wings, and adding another player to that mix could stifle growth and be a waste of an asset. On the other, Orlando is nowhere close to building a playoff contender, so taking the best available player and looking to move a piece or two might make the most sense.
(h/t Orlando Sentinel)
Photo Credit: Dale Zanine/USA Today Sports