Will Pierre Jackson be Philly's starting point guard next season?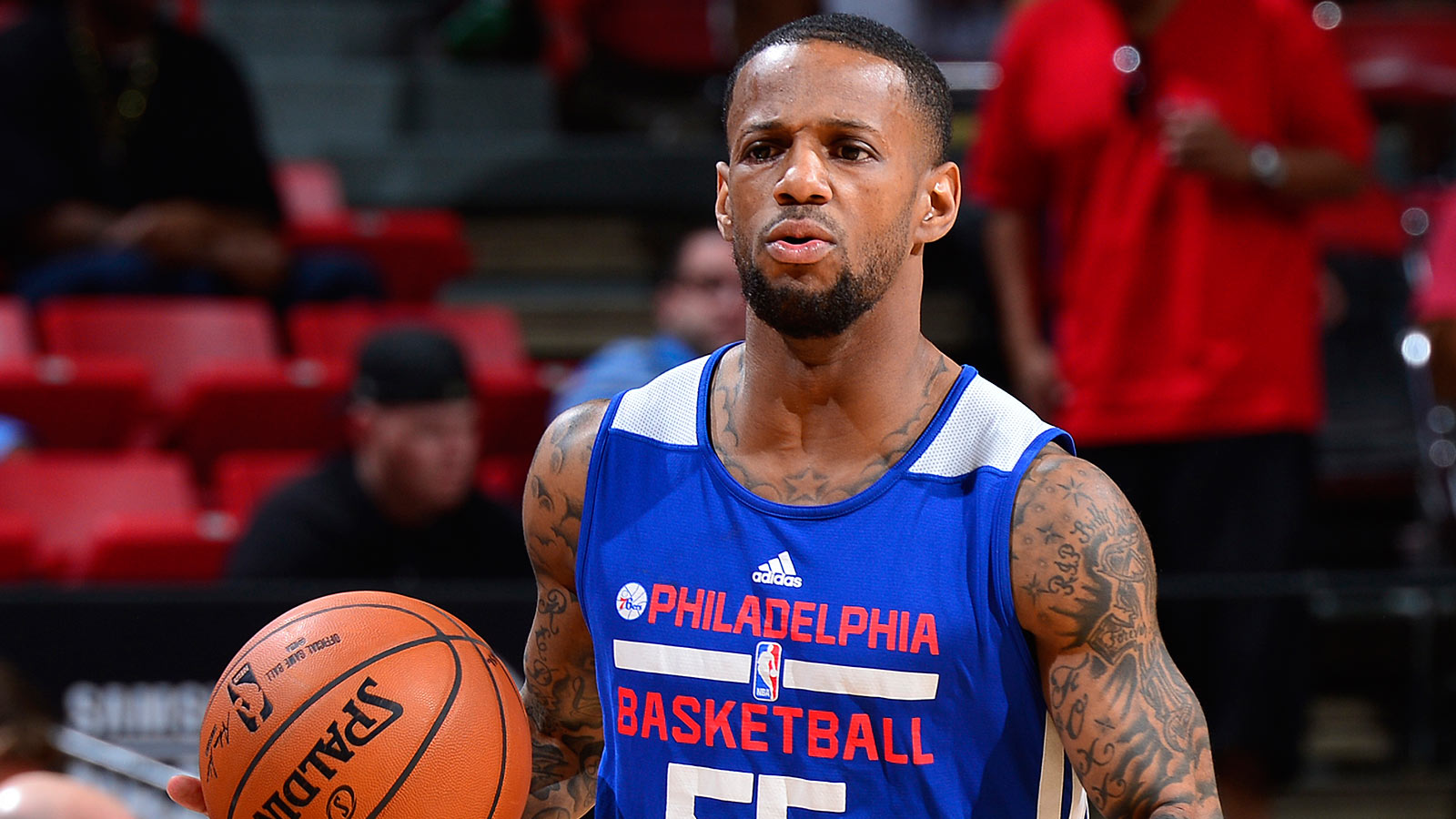 The Philadelphia 76ers agreed to a four-year partially-guaranteed contract with Pierre Jackson last week, but what will the guard's role be on the team next season?
How about starting point guard? The 5'10" scorer barely shot 30 percent from the floor in Las Vegas, but was more accurate from behind the three-point line and averaged 10 points per game.
Here's more on whether he can assume a role in Philadelphia's starting lineup as early as this season, per Bleacher Report:
"Now the Baylor product is looking forward to playing an integral—perhaps starting—role for the young Sixers this season, and there's renewed optimism about his chances after a largely successful stint at the Las Vegas Summer League. Jackson averaged 10 points, 4.2 rebounds and 3.2 assists in four appearances with Philly's summer-league squad in Vegas. The shooting (31.8 percent) will improve as he shakes off the rust, which makes Jackson a potential bargain for a franchise that's short of more established talent at the point, particularly after trading away former Rookie of the Year floor general Michael Carter-Williams. The 23-year-old will primarily compete with two-year veteran Isaiah Canaan for minutes at the point, and he could certainly earn prominent playing time in an unsettled rotation."
The Sixers are tricky to analyze because they aren't trying to win games. So asking "is Jackson the best point guard on the Sixers roster?" is sort of useless.
That said, the competition along Philly's depth chart isn't fierce. And there's a good chance Jackson rips the role away from everyone else battling for it in training camp. He has as good a shot as anybody.
(h/t: Bleacher Report)
Photo Credit: David Dow/NBAE via Getty Images