Will P.J. Hairston Go From Charlotte Hornets' Starter to Out of the NBA?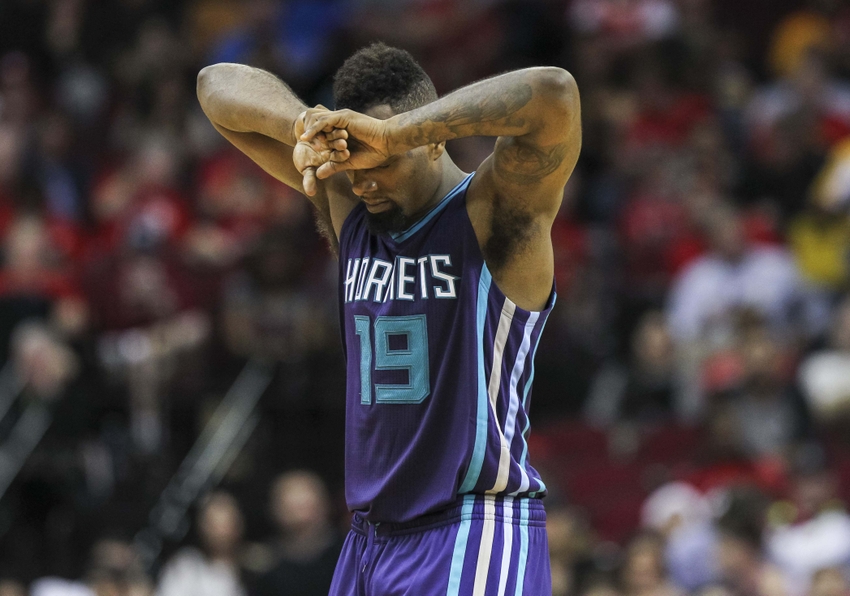 After having a decent year and starting in 43 games for the Charlotte Hornets last season, could P.J. Hairston already be out of the NBA?
P.J. Hairston began the 2015-16 season as the Charlotte Hornets' starting shooting guard after Michael Kidd-Gilchrist went down with a serious shoulder injury. He would go on to start 43 games for the Queen City team before being traded at the trade deadline. He had a decent season but after not being signed this summer as a free agent, he could already be out of the NBA.
The 6'5 guard was traded to the Memphis Grizzlies last season and played in 18 games for them. Although he had a promising college career at North Carolina, he has spent only two seasons in the league. After Memphis declined to re-sign him, Hairston was an unrestricted free agent this offseason and was not offered a contract by an NBA team.
Is it possible for the once Charlotte Hornets' starter to be out of the league just as fast as he entered it? It seems that way as it looks unlikely that a team will sign him to a deal before the 2016-17 season begins. The Hornets and Steve Clifford saw some potential in Hairston but his time in the NBA seems to be over unless something happens this season.
More from Swarm and Sting
Team Workouts
P.J. worked out for the Los Angeles Lakers earlier this summer as part of a free agent mini-camp. The LA based team decided not to sign Hairston after the workout, not even to a training camp deal.
Hairston also recently worked out for the Brooklyn Nets as part of their free agent mini-camp. He worked out alongside Jorge Gutierrez and Kendall marshall. The Brooklyn Nets decided to sign Gutierrez while P.J. is still a free agent.
The 23-year old shooting guard/small forward averaged 6.2 points per game and 2.6 rebounds per game last season combined for both the Hornets and the Grizzlies.. He shot 35.5% from the field, 29% from the three-point line, and 78.1% from the free throw line. P.J. also played in 66 total games and made 52 starts while averaging 19.9 minutes per game.
Want your voice heard? Join the Swarm and Sting team!
The former North Carolina Tar Heels' career in the NBA seems likely to be at its end. Maybe a team will sign him before training camps begin or maybe he can be a mid-season acquisition if a team needs an injury replacement. The truth is that it doesn't appear as though Hairston will be playing basketball in the NBA again.
The promising athlete has dealt with off the court issues since college and those followed him into the NBA. While he was a somewhat productive player, he may have to look elsewhere (NBA D-Legaue or overseas) to continue his basketball career. We will always wish the best for the former Charlotte Hornets' player but this seems to be the end of the road for his NBA career.
This article originally appeared on