Will Michael Carter-Williams spend more time in the post next season?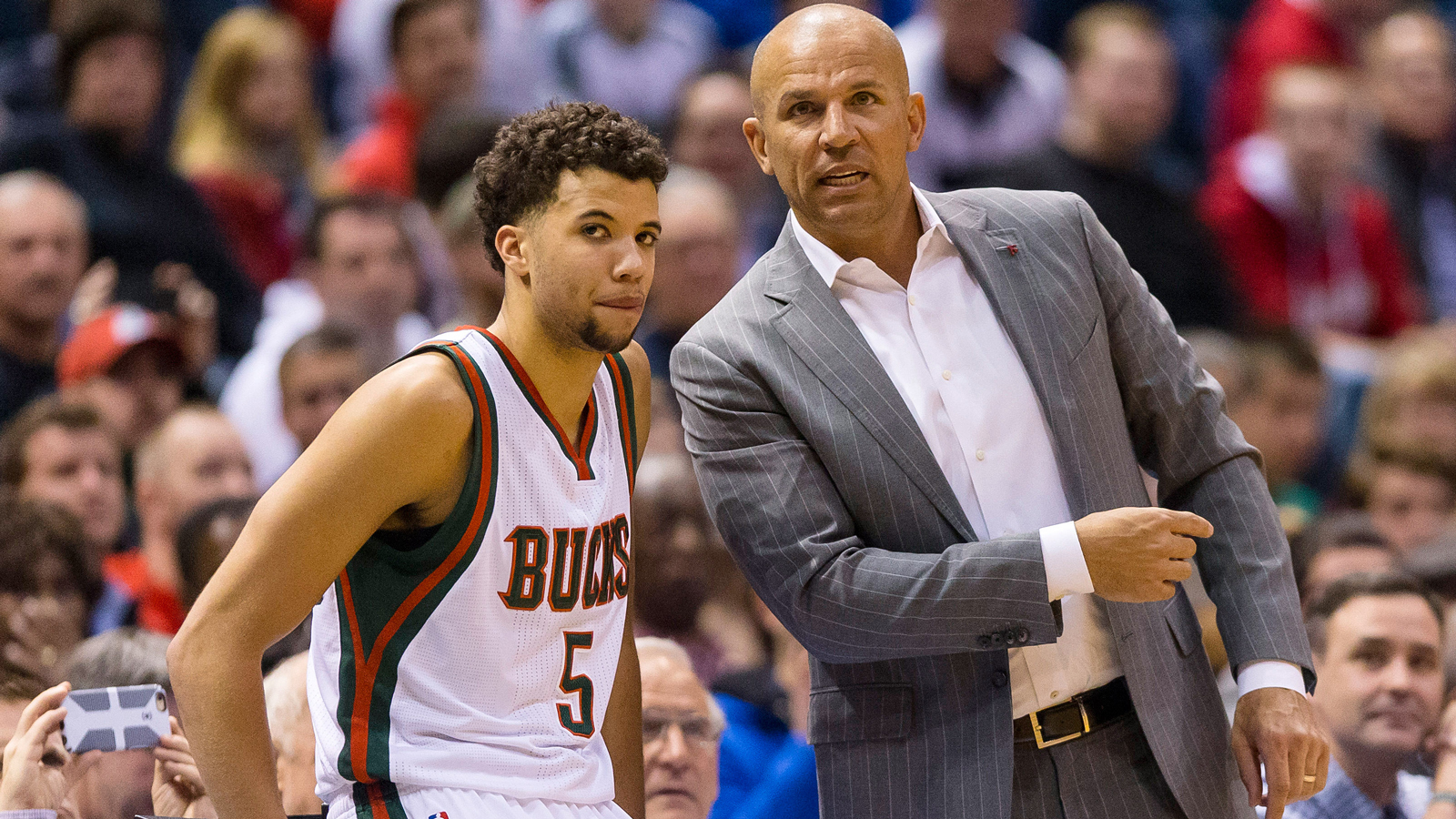 If there's one thing that's been consistent about Jason Kidd in his short time as a head coach in the NBA, it's that he likes to post up his point guards. Whether it's been Deron Williams, Shaun Livingston or even Kendall Marshall, Kidd has relied on his point guards getting points against smaller players pretty regularly.
While it's hard to tell whether that's a schematic decision Kidd likes to make or if he was just playing to his personnel, chances are young point guard Michael Carter-Williams, who the Bucks acquired at the trade deadline this past season, will get more looks than ever on the block next season.
At 6-foot-6, Carter-Williams fits the mold of a point guard who will have a size advantage over nearly every defender. But is putting him in the post the right way to use him?
Here's more from Steve van Horn at BrewHoop:
"Bucks point guard Michael Carter-Williams isn't a great shooter or an efficient scorer, but it's fair to say that he will create mismatches when Jason Kidd summons him into the post next season. The problem is that it's hard to tell which team will ultimately gain the advantage when it happens. Is Kidd on the cutting edge of a new trend, or is he a step behind a league trending toward more three-point attempts?"
(h/t BrewHoop)
Photo Credit: Jeff Hanisch-USA TODAY Sports