Will Michael Beasley be back in Miami next season?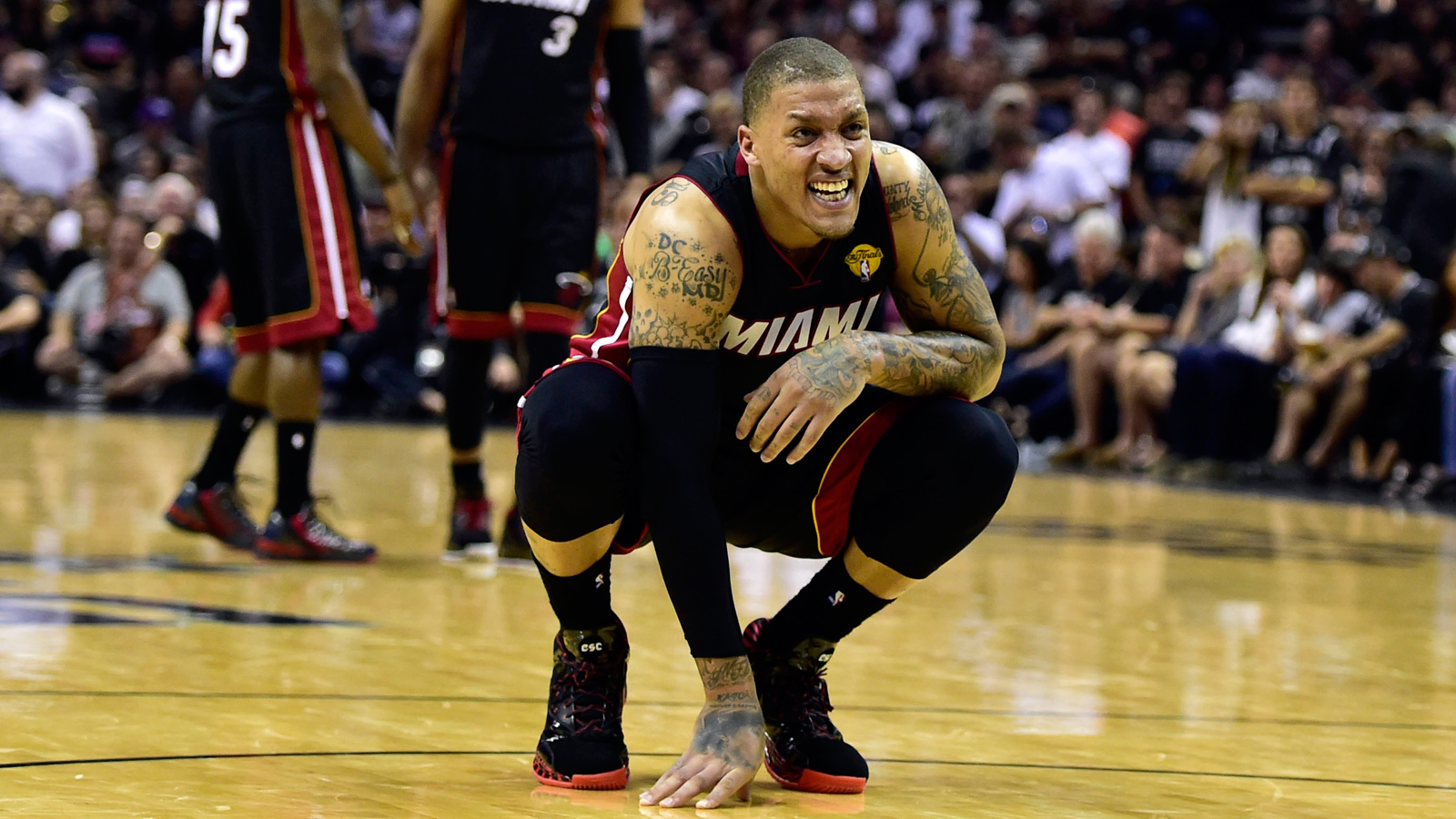 The deadline for opting into or out of options for next season is fast approaching, but there's one Miami Heat player whose destiny is fully in the hands of the team.
The Heat hold a team option on the contract of Michael Beasley for next season at $1.3 million, a cap figure that really wouldn't affect their outlook this offseason or next, as Jason Lieser of the Palm Beach Post notes. With minimal financial implications, Beasley's return to Miami really boils down to whether the Heat want him back on the bench next season.
But Lieser writes that Miami is interested in a particular set of skills from the players it keeps on the roster to fills out the bench, and Beasley might not fit:
"The list of what the Heat bench needs for next season includes 3-point shooting, a wing/perimeter defender and a quality big man. Beasley, 26, does not appear to help them in any of those departments."
The closest Beasley comes to being any of those things is a 3-point shooter, and that's not a description you would use for him. He's a career 34.3 percent shooter from deep, but he made just 8-of-34 3-pointers in 2014-15.
(h/t Palm Beach Post)
Photo Credit: Bob Donnan/USA Today Sports