Will Barton had a Fever, then Turned on the Heat Against LA
Charles Murray/FanSided via Nugg Love

Fansided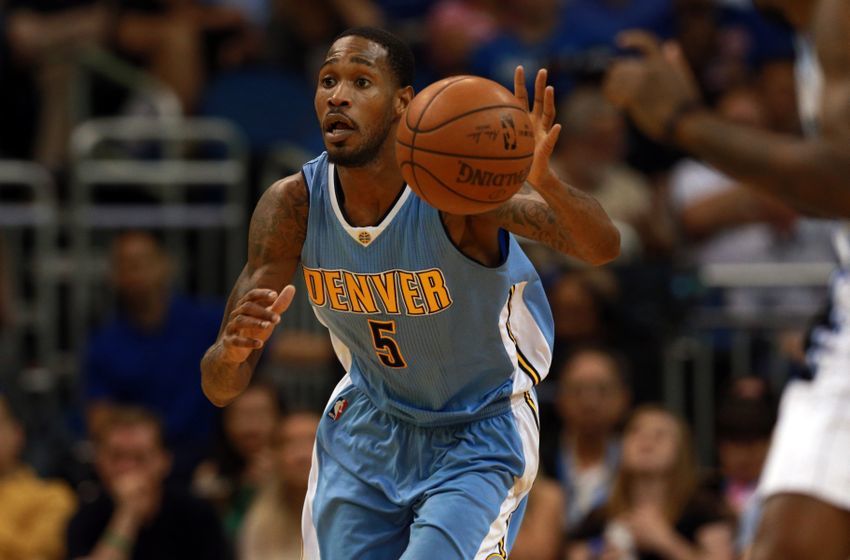 Will Barton lead the Denver Nuggets in what was a phenomenal display of shooting against the LA Lakers, Tuesday night.
On Monday, Will Barton played fairly well against the Orlando Magic, even though he wasn't feeling very well. But when given the next day and opportunity to start and perform against the Lakers, Will Barton delivered.
Barton's fever turned to fire with five threes and six assists, 26 points on 9/16 shooting and four rebounds. He not only started but was also the finisher, scoring the final basket from the Master Passer, Nicola Jokic.
From being sick, to playing SICK!
The great (original) Isiah Thomas from NBA Game Time commented that the Nuggets were the team to watch in the NBA. He was in the same hotel in London with the team and noted how well the young players got along with each other and were truly getting bonded. Great words from a Hall of Famer!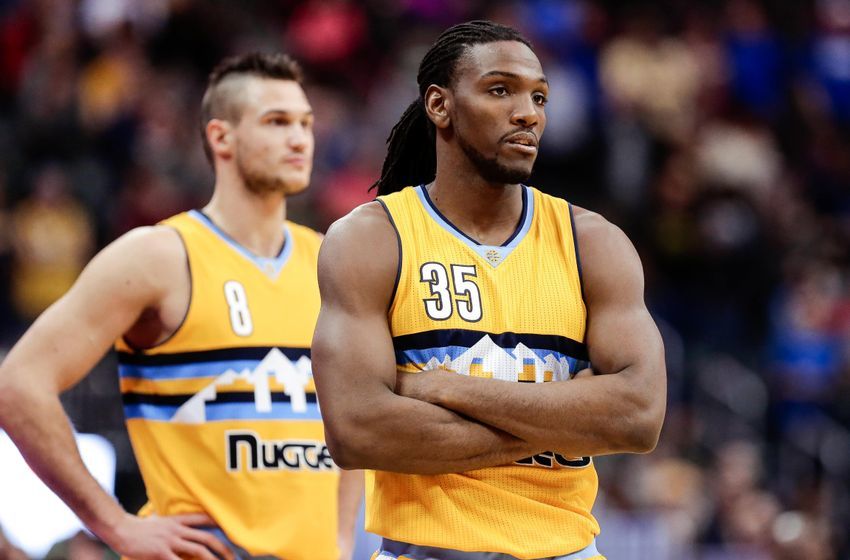 Moving Forward
Let's not forget the play of our forwards.
Mr. Kenneth Faried has played his best games recently this year. Against the Lakers he smashed in nine baskets from ten shots, 90%, scoring 20 points and nabbing seven rebounds. Don't forget the two assists.
Mr. Gallinari, clocking 39 minutes, hit 14 points and five rebounds, and get this, six assists.
There is no doubt our team has caught the assist bug from Nicola Jokic.
And Mr. Will Chandler, posterizes the seven-foot one inch center, Ivica Zubac, for the highlight NBA dunk of the night. Not to mention his 14 points and six boards.
And let's not forget our other guard, Emmanuel Mudiay.
Facing his rival nemesis, D'Angelo Russell, Muddy out hustled and corralled Russel. He scored 14 points with six assists, to five points three assists for D'Angelo.
It was very evident that he was the better player last night. Muddy is learning defense better and better with each game. This is great to see before our eyes, as there were previous statements about whether or not he was bona-fide. He is proving that writer dead wrong. Let's see if he can be consistent.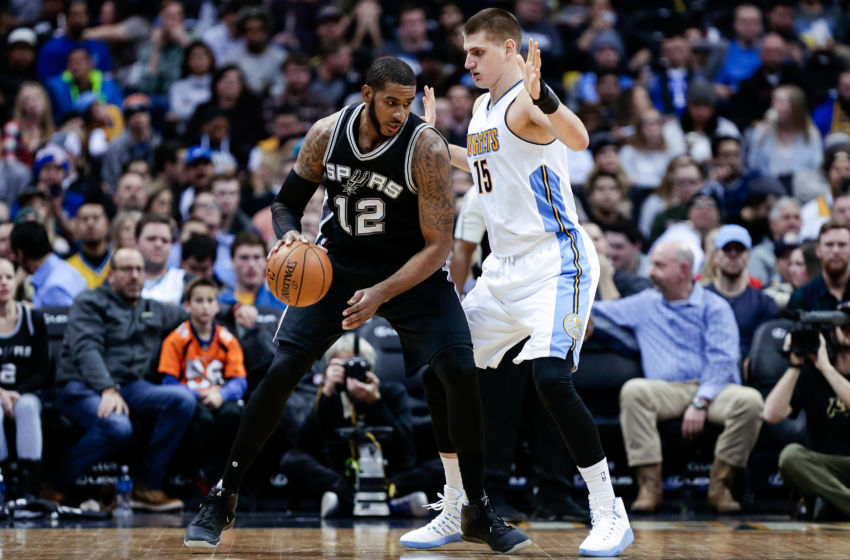 The Center of Attention
Steve Smith, of NBA TV calls Jokic the Revelation, the Clinic.
While teaching his teammates how dish the dimes, the Joker quietly slipped 29 points into the growing basket, along with snatching fifteen boards and stuffing three shots.
Over the last five games, The Joker has averaged 25 points, 11.8 rebounds, 4.8 assists, 1.3 steals and 1.0 block. He has shot 65 percent from the floor and 76 percent from the line.
We are seeing a bona-fide all-star in the making.
Since Jokic claimed the starting center position, Denver has been one of the NBA's most efficient and effective offenses currently ranking #4 in points scored per game.
Over the last month, the Nuggets are top-10 in the league in field goals made, field goal accuracy, 3-point accuracy, 3-point field goals made. Jokic has been the centerpiece of the offense, and the engine driving them forward.
Once our defense comes close to our offense, look out.
The Next Game
The next four games will test the New "Nikola Nuggets," to see if they can compete with the next level of teams qualifying for playoff berths. Currently Denver is alone in the number eight spot.
Next is at the Spurs on Thursday, at home against the Clippers (without Griffin and Paul?) on Saturday, at the T-Wolves on Sunday, and the Jazz at home on Tuesday.
This will be a busy week and a good test. We can win if we play like we have played lately, but we have to focus on stopping the other team.
The big test is Thursday against the Spurs. We were demolished in our previous game with the Spurs, but they are weaker at home, having lost recently to Philadelphia. And they haven't played the Nicola Nuggets in full force yet.
There are keys to winning this game.
We must value the ball. Turnovers must be minimized and movement and spacing by our players to prevent them is paramount.
Our bigs have to study Aldridge and Leonard to force them to their weaknesses. We have to be prepared to double both of them and rotate on the coverage.
Don't let the buzz-saw Parker sneak around for lay ups and jump shots like last time. Close the lanes almost in a zone. They kill opposition with their two pointers.
If we can wear them out as they are an older team, they may miss their threes toward the end of the game. We need to run at them and not let them play their half-court game.
Remember, our starters scored 103 of the 127 points against the Lakers and should be able to score on the Spurs. But it won't happen with isolation plays. We have to keep passing.
Nurkic, put on your boots. This will be a chance for you to do some butt-kicking. Be smart!
The Spurs had a 20-2 run last night against the T-Birds. We cannot let this happen to us and may require additional time from our starters. Coach, use strategic time outs and substitutions. Change if things are slipping.
Put Alonzo on Kawhi Leonard for periodical stretches. He has one job. And guards…. If we can play hard defending their drives, we have a good chance to win.
This article originally appeared on