Why Zach Randolph should keep the starting role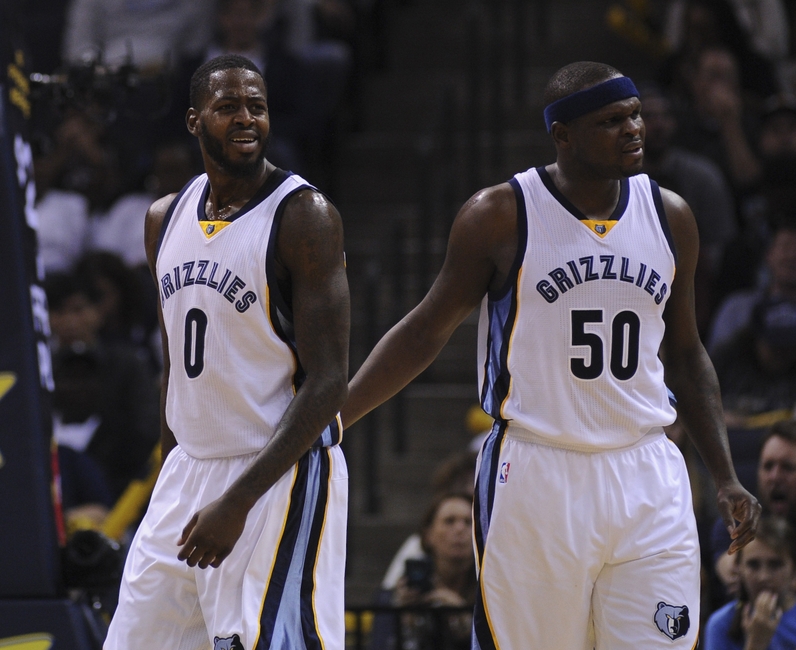 Why Zach Randolph should've stayed the starting power forward
Memphis Grizzlies head coach David Fizdale will be adjusting the starting lineup for the 2016-17 NBA season. Power forward Zach Randolph will be coming off the bench in favor of JaMychal Green.
Last season, Randolph managed to play 68 out of the 82 games. There could also be a case made he was the best player on the team as a result of Mike Conley and Marc Gasol going down. Not to mention, had everybody been healthy, they probably could've made some serious noise in the postseason.
I don't know why coach David Fizdale settled to make this choice, but here are a few reasons to clarify why it was an awful decision. With the summer that the Golden State Warriors had, its presumed they're a lock to get the No. 1 seed, which means that the Grizz will be fighting for the second or third seed. What do the Grizzlies have that the Warriors don't? No surprise here, but it's BIGS who can score, defend and rebound.
Last season, Zach Randolph averaged 15.3 points and eight rebounds a game. The person behind him, JaMychal Green, averaged 7.8 ppg and grabbed 4.3 rebounds.
Randolph and Conley also play well together when they're on the court. When Conley is on the court, Randolph's +/- is +7. So, basically Randolph and Conley have that NBA 2k17 Orange Juice going on when they're clicking.
Randolph and Gasol could do insane damage to the Warriors  frontcourt assuming they're both healthy. Last season Gasol and Randolph played 957 minutes together according to Basketball Reference.  Now Jamychal Green, in fact he has tremendous upside, but he's only been in the league two years. This is a "win-now" team and can't make room for error.
Also, with the addition of forward Chandler Parsons, the Grizzlies now have not only more size if Randolph keeps the starting role, but he can now kick it out to him while he is being double teamed. If you watched Grizzlies games last year, you would immediately notice  that Randolph constantly gets doubled team down low.
Green doesn't have the post presence that Randolph has developed. If the Grizzlies want to go far in the postseason and challenge the Warriors, they have to hit them where it hurts, and that's the inside. If the Grizzlies do that, I don't see any reason why they can't beat the Warriors.
With all that being said, Green hasn't done enough for me to be comfortable with the starting power forward role. He has tremendous upside, but his jump shot needs work and he needs to  work on his defense. I see him as a sixth man to come in and give the team energy. He hasn't proven himself against starting-caliber NBA players, so why make this move for opening night on a win-now team?
More from Beale Street Bears
This article originally appeared on