Why the lack of Grizzlies in national commercials?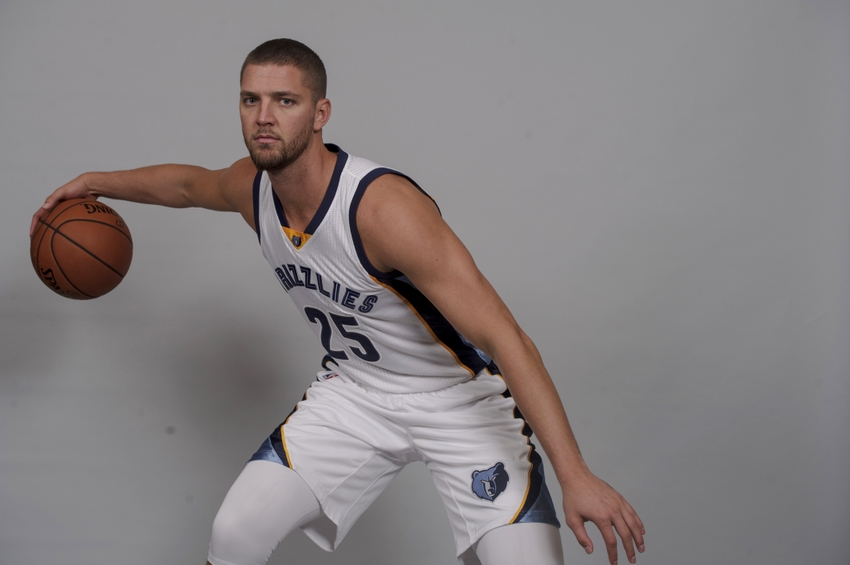 With the start of the NBA season less than a week away, we realized that no Memphis Grizzlies' players are featured in national TV commercials. Here's who the NBA should be putting into the spotlight.
NBA national TV commercials will be with us from opening tip next week (Oct. 25) until the end of The Finals in June. We watch them, we love them (at least I do). Last season, we got to hang out with The Hoopers, watch LeBron James prove fans wrong about him and his Kia (shoutout to Richard Jefferson's Snapchat) and explored "the zone" with Blake Griffin.
These commercials are enjoyable to most and are played non-stop, regardless of what teams are actually playing in the nightly featured game. This constant barrage of commercials gives players a bigger spotlight and although it's usually already popular players featured, it helps expand the players' brand.
So, why are there no Memphis Grizzlies featured in these commercials? Players are featured from teams around the league in the NBA's ads for League Pass and their own brand, but why not get a Grizzly player or two in on the individual act?
Featured Players
In case you ignored the NBA all summer and are just now playing catch up, (Why are you reading this? There are so many more interesting things!) the Grizzlies' signed Chandler Parsons this summer. Yes, this Chandler Parsons. He should be marketing gold for both the Grizzlies and the NBA. He is top-5 pantie dropper in the league easily and could at the least get the female audience more interested in the Grizzlies' brand. Pair him with Grizzlies' part-owner Justin Timberlake in a commercial and the team will have a whole new influx of a culture-crazed audience.
Besides, he was already in an NBA commercial, so at least the league seems to be aware of him.
If not Parsons, there are still several other Grizzlies' players who could move into the national spotlight.
Marc Gasol is a funny guy. Why not use him? His brother Pau has been featured in commercials and the two did a Spanish beer commercial together (see below). I'm sure Marc could charm the nation and he seems the type that would be willing to don a costume to help sell a product. Maybe The Hoopers will get a Spanish exchange student this year?
Tony Allen could also hop on a commercial or two. He is one of the lesser known starters in the league among average fans, but his "Grindfather" antics could make for some good TV. I mean, look at his acting ability:
Not everyone can have the acting chops of Charles Barkley, but at least Allen tries. Sponsors around the NBA should at least give him a look. Maybe a home security company could tout their defense is just as good as Tony's? I'm not sure. I'm a writer, not a marketer.
The Memphis Grizzlies' players might not get their own national TV commercials, but hopefully we'll see them featured in some of the NBA's own spots. In the end, once all the commercials have run, I know we hope to see the team featured in the only commercial that really matters:
https://www.youtube.com/watch?v=VMcdwHnhXd8
More from Beale Street Bears
This article originally appeared on