Why the Denver Nuggets Should Keep Fighting On
J.J. Vega/FanSided via Nugg Love

Fansided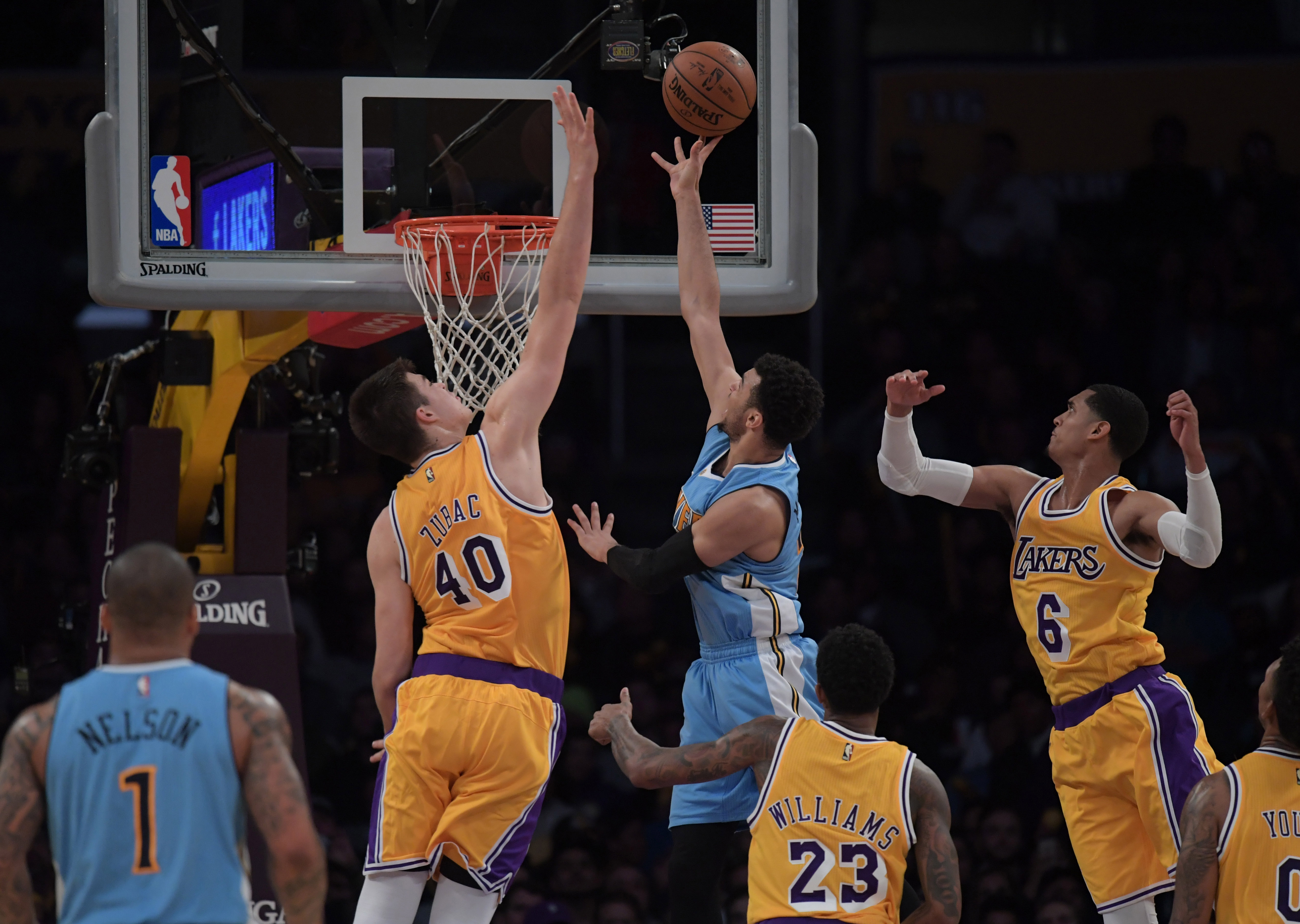 The Denver Nuggets are on a HOT 3 game winning streak and they will try to make it to a fourth game when they fly to San Antonio to take on another hot Spurs team.
Our beloved Denver Nuggets are playing some high, over the top, great basketball. Yes, there are still some defensive issues that they should attend to, but above all that, they are playing like they WANT to win, which was one of the most concerning things since the start of the 2016-17 season.
Tuesday night, they went on and won another game to extend the winning streak to 3 games, when they defeated the Lakers in a hot rivalry match up which we all love to see. Great team basketball is what it took for the Nuggets to get back on track, and they are standing at the 8th seed in the Western Conference right now.
There is hope, after all.
The resurgence of Nikola Jokic has helped everybody on the team. From the veterans to the rookies, everybody's looking like they want to win and they will do everything in their power to do it. And I think that Coach Malone is very happy with the results.
But there is still the speculation and the million dollar question that everybody's asking: Should the Nuggets fight for a playoff spot or should they tank?
I've got one better for you. Why they shouldn't fight? The Nuggets are currently one of the most offensive teams in the league. So, the old ways of Mile High Basketball is back. They have bonded since their trip to London and are looking so much better in the court ever since they blew out the Indiana Pacers.
Yes, this draft is full with talents that can help the Nuggets, but I think they can make a statement by entering the playoffs. It looks impossible. It looks out of reach. And it will be painful if they ended up out of the competition and out of the lottery. But I have faith that they can pull it off.
What is the problem right now for the Nuggets? They are just trying to get that 8th spot. Why not think better? Why can't they fight for the 7th? 6th spot? If confidence is what they're building, they might as well go all in and fight.
Right now, they are 6.5 games behind the Oklahoma City Thunder, who holds the 7th spot. But I know that if they can keep winning games, they will make a huge push and a huge statement. This is what we all were expecting for quite some time right now.
To be honest, I'm a believer that the Nuggets organization will make everything in their power to keep the Nuggets competitive. So I wouldn't be surprised if they get aggressive before the deadline or if they go after a free agent this summer if they can't land a decent draft pick.
Still, I have faith that the Nuggets can make the run for that playoff spot. That they can keep that 8th seed. And they will bring back the winning ways to the Mile High City. what do you guys think?
This article originally appeared on