Why Meyers Leonard is a big problem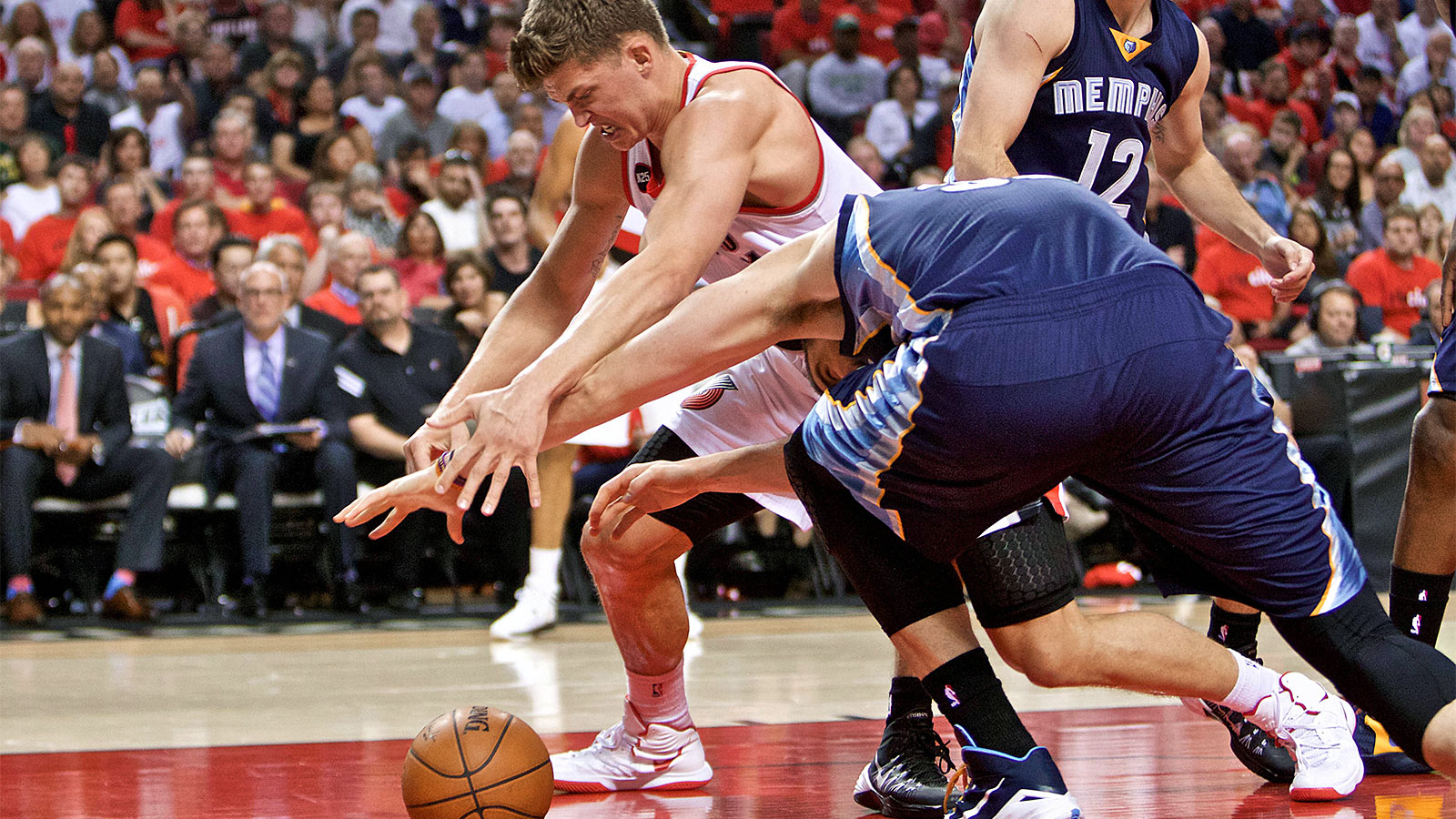 Trail Blazers center Meyers Leonard was exactly what Portland needed to win Game 4. He knocked down threes, played decent defense against Marc Gasol and kept the home crowd at maximum volume.
But moving forward, what does this performance mean for the Grizzlies? Here's the SB Nation blog Grizzly Bear Blues with more:
"With his back against the wall and a four-game sweep pressing up on him, Blazers coach Terry Stotts unleashed Leonard for 35 minutes in Game 4, and Leonard earned his keep with 13 points and 13 rebounds. Leonard was the Blazers' answer to a game plan that has worked all series for the Grizzlies, and that flips the burden of re-scheming back to Dave Joerger and friends."
Is there any chance Leonard replicates his breakout performance? Should Memphis relax, count on lightning failing to strike twice in the same series and continue to go about its business? For Joerger, it's a difficult situation. We'll see how he handles it in Game 5.
(h/t: Grizzly Bear Blues)
Photo Credit: Craig Mitchelldyer/USA TODAY Sports