Why Lavoy Allen Has Played in Every Game This Season for the Indiana Pacers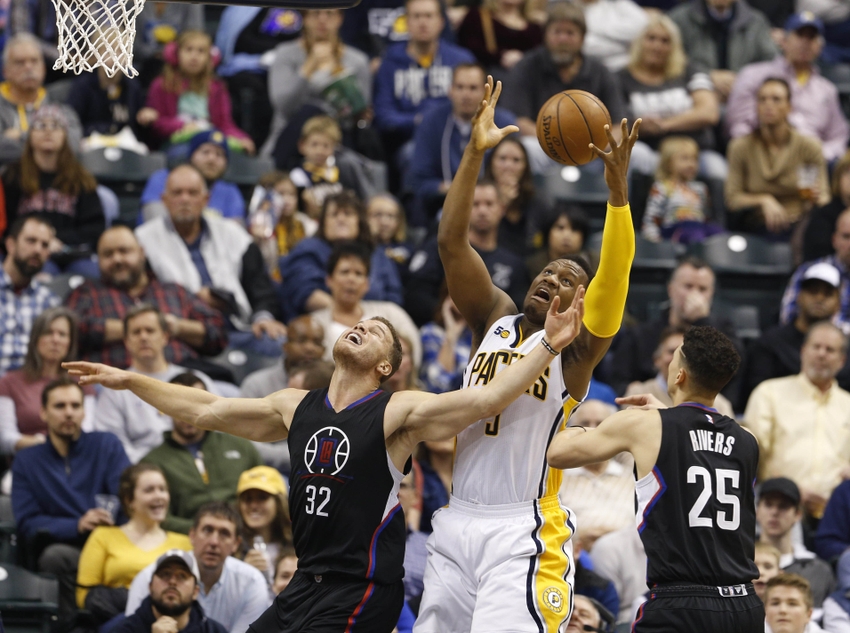 Lavoy Allen has played in all 18 games for the Indiana Pacers to start this season.
Lavoy Allen was once thought to be the odd man out of the Indiana Pacers' rotation. That all changed when Lavoy proved his worth to head coach Nate McMillan during the preseason.
McMillan originally planned on deploying a nine-man rotation this season.
Allen wasn't one of them, though.
Lavoy earned a rotation spot for the Pacers after a strong showing in the preseason. Not a lot of points, but he played defense well and grabbed rebounds.
When you look at his stats — this season or any other — they don't blow you away. Lavoy is the kind of player that impacts his team more than what the box score tells you. He is a rebounding machine — especially offensively, he's typically in the right position on defense, and just makes winning plays.
Last season, Allen had what I think was the best season of his NBA career. He started 28 games and played the second most minutes per game of his NBA career (20.2). Lavoy averaged 5.4 points per game and 5.4 rebounds per game that season.
Maybe the most impressive stat from his 2015-2016 campaign was his plus-minus total.
The Pacers were a whopping +191 when Lavoy Allen was on the court. In fact, that ranking was higher than any other player on the Pacers. Yes, including their star Paul George.
Allen is having a down shooting year (32%), and his plus-minus ranking isn't nearly as good as it was last season (-74), but his track record proves that he should turn it around soon.
I believe Lavoy Allen has benefited from being coached by Nate McMillan. McMillan was an assistant under Frank Vogel for three years, so he knows first hand what Lavoy brings and why Vogel liked him so much. McMillan is counting on that as he keeps him in the rotation.
Allen's impact rarely comes in the form of points, but if history is any indicator, the Indiana Pacers second unit is better off with him on the floor than on the bench.
More from 8 Points, 9 Seconds
This article originally appeared on