Why have the LA Clippers started turning the ball over so much?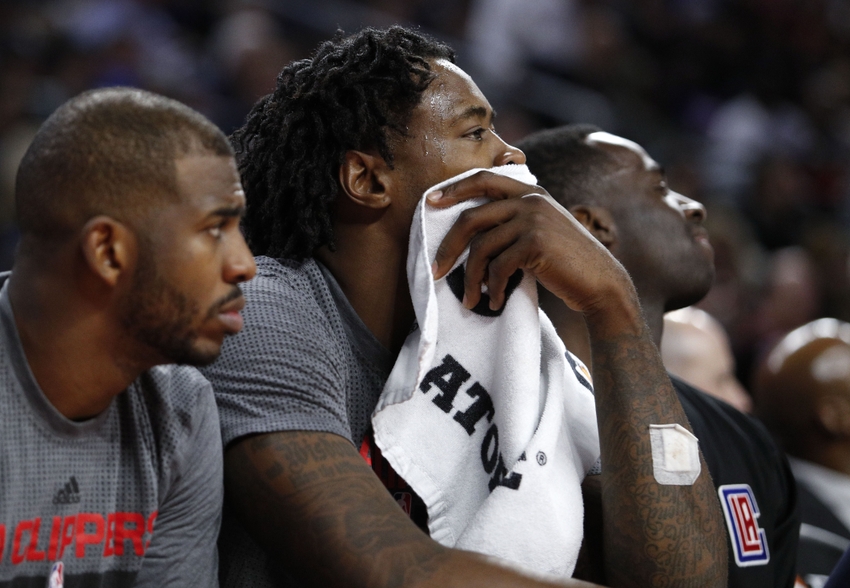 The LA Clippers have started turning the ball over a lot lately, so what exactly has been going wrong in their clinical offense?
With Chris Paul, the definition of an efficient floor general, and Blake Griffin, the LA Clippers have had two superstar offensive leaders to maintain one of the NBA's top few offenses for some time. They have guys to anchor the team and have perfect complimentary starters in sharpshooter J.J. Redick and fearsome pick-and-roll threat DeAndre Jordan.
Unsurprisingly, with such talent leading the way, the Clippers ranked in the top three for the fewest turnovers in each of the past two seasons and 7th the year before.
Part of their prolific offensive identity has always been maintaining good possession of the ball and operating at a clinical pace under CP3. So, for the Clippers to rack up 34 turnovers in the last two games alone (including a rare nine from Paul) and at least 14 in five of their last six games, is rather uncharacteristic.
Why, you might be wondering, are the Clippers turning the ball over so much then?
Well, while there's certainly no reason to panic about the team in its 14-4 start and how good their offense will be going forward, especially as they still rank 6th in both offensive efficiency and turnovers per game (now 12.6), let's take a look at some of their recent turnovers to see what's wrong.
The first example I'll show is a concern that the Clippers will likely have throughout the season and especially in the playoffs: can Luc Mbah a Moute consistently do enough on offense?
He's done a better job of attacking closeouts for the odd driving layup or dump off pass and has shot 39.3 percent from three so far. But there's no doubt that Luc isn't the guy you want to have controlling the ball any more than necessary. This play is a perfect example, as Paul runs a quick pick-and-roll with Luc who then drives down the lane.
Seeing as Luc shooting from distance or pulling up off the dribble is something he's uncomfortable with, his defender, Jeff Teague, is able to sag way off him and let Luc stumble into a crowded lane, ultimately losing the ball as his handle failed him.
No, this doesn't happen often as the Clippers don't run plays for Luc. However, when he's got the ball, this can be a problem, and playoff teams such as the Golden State Warriors will look to play off Luc on defense, add more pressure on others, and make the Clippers force him to operate. This is the area of concern which can be seen against Indiana.
Secondly, a turnover which is purely an example of (very) rare carelessness from Paul. Sure, Teague reads the passing lane well and comes up with a steal, but right after getting a defensive stop and taking the ball up court, Paul fires a long, premature pass to Griffin when he knew how close Teague would be to the ball.
This is purely a lack of focus and patience, something we hardly ever see from the Point God and something that can be seen as an anomaly when looking forward.
The next turnover against the Pacers is a product of what happens when a team, or in this case the Clippers' bench, struggles to create much penetration and attack past the perimeter. As Marreese Speights is guarded closely at the three-point line, he rushes a pass inside to Griffin before the latter can finish setting up with good post-up position.
Blake can help anchor the second unit and lead them on offense, but he can't prevent what has generally been a strong backup group from having erratic possessions now and then. That has been the case at times over the last few games.
The following turnover from Jamal Crawford is another example of the bench simply not being on the same page as one another.
Crawford comes to take the ball back on a high hand-off from Austin Rivers, and proceeds to fire a pass straight at an unaware Speights. A bad pass mixed with Speights seemingly not even expecting it led to another turnover and a stop that was beyond easy for the Pacers.
So, in a nutshell, why have the Clippers turned the ball over a bunch lately?
Beyond a blatant dip in focus across the roster, two other issues we know about have been to blame as well: Luc isn't going to be great when forced to do something with the ball in his hands, and the bench won't be reliable all the time and their strong start to the season may have slightly inflated how we viewed their potential. Even though it's clearly higher than previous years.
The Clippers also had the busiest November schedule (and toughest strength of schedule) of any team in the NBA with 16 games in a 27-day span, and haven't had two days off since October 28 and 29. While everyone has to deal with tiredness, this has definitely been a factor in the Clippers slowing down as of late.
However, they won't be gruelling through the busiest schedule forever and their six-game road trip is coming to an end. On top of that, factors such as Paul turning the ball over nine times in two games and Luc having the ball in his hands enough to have two turnovers against the Pacers aren't things we can always count on.
Essentially, the LA Clippers haven't been themselves thanks to such anomalies and lacking focus, which has heightened the recent turnover issue. These things should correct themselves and will crop up again, as we've seen in the past. We just can't overreact to a short stretch of games.
The exact same thing applies to why we couldn't say the Clippers were definitely going to lead the NBA in defensive efficiency just because they did for the first few weeks.
Want your voice heard? Join the Clipperholics team!
The concerns to focus on going forward, though, are Luc's offense and the sustainability of the bench's play. There's still a lot of grind left in the next 64 games.
This article originally appeared on