Why fans love and hate Matthew Dellavedova summarized in one video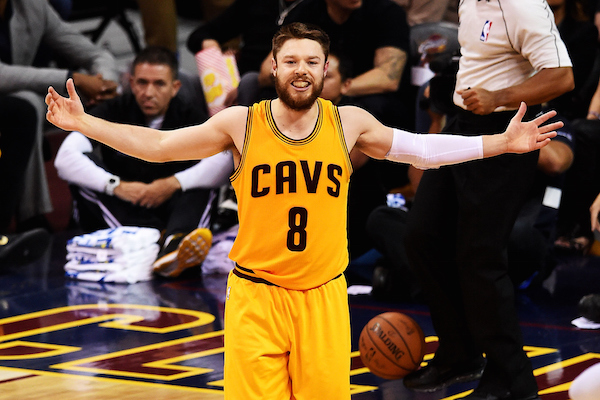 Cleveland Cavaliers point guard Matthew Dellavedova is one of the most polarizing figures in the NBA.
And that was never more true than during the team's destruction of the Toronto Raptors on Wednesday evening, when Delly added the perfect highlight to his "Delly doing Delly things" career compilation — as he blanketed Kyle Lowry into oblivion during a standard inbounds pass in the second quarter.
Delly reaching Peak Delly might be my favorite moment of the NBA playoffspic.twitter.com/d35ucUif6d

— Rob Perez (@World_Wide_Wob) May 26, 2016
Matthew Dellavedova is pretty much every junior varsity high schooler who is brought up to play varsity for a night and gets into the game.