Dwyane Wade congratulates Tyler Johnson on reported $50 million deal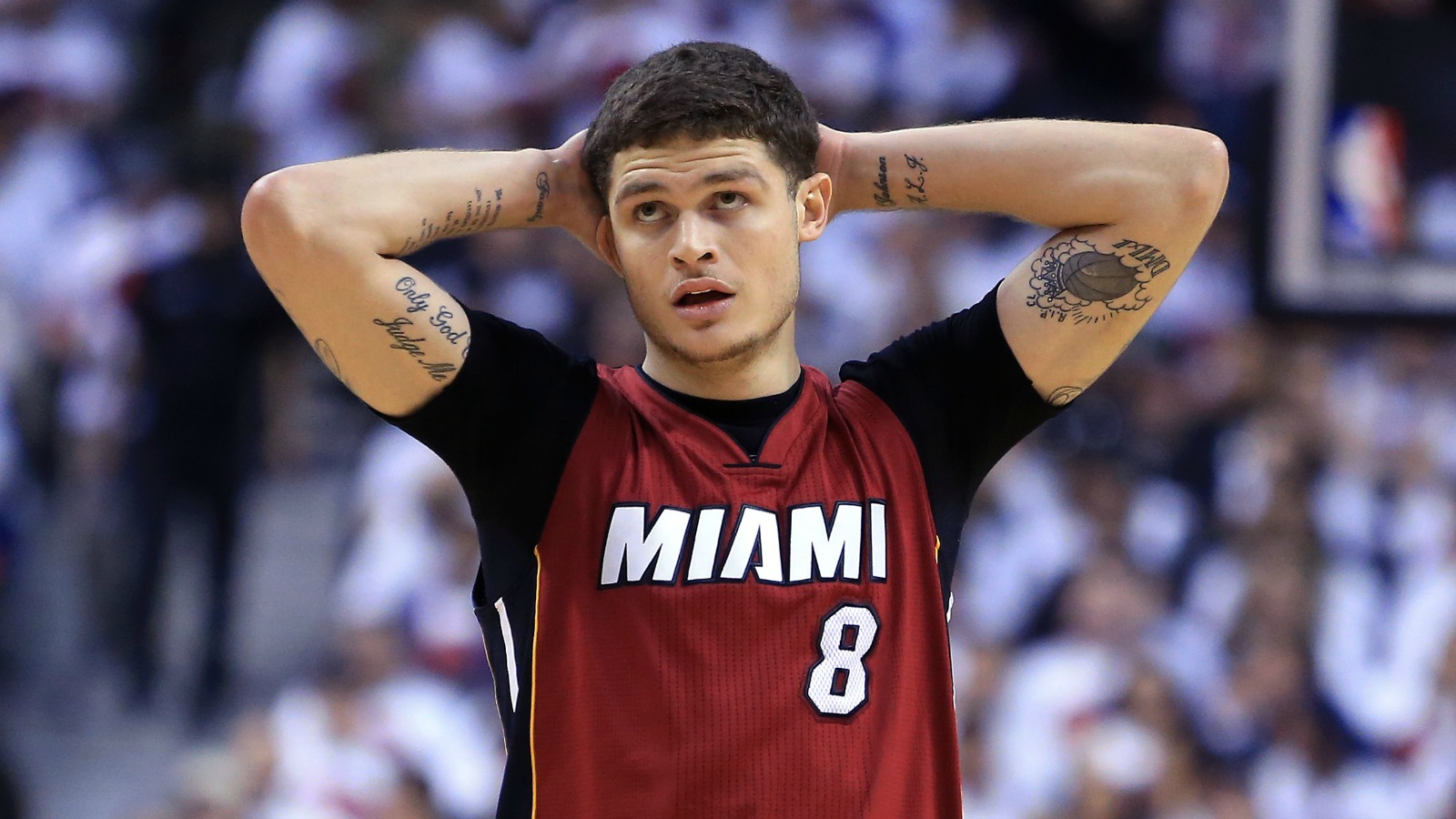 Miami Heat guard Tyler Johnson has agreed to a backloaded 4-year, $50 million contract with the Brooklyn Nets, according to the AP, that will see him earn an average of $19 million over the final two years of his contract.
On a weekend filled with huge free agency surprises, Johnson's deal is arguably one of the most eye-opening in the league, and though the Heat could still match the Nets' offer, Johnson's teammates seemed to bid him farewell Sunday.
Any kid that wants to be an NBA player & you don't think you have a chance. Look no further then @RealTJohnson Congrts kid you earned it!

— DWade (@DwyaneWade) July 3, 2016
@RealTJohnson man i going to miss you bro wow it feels like yesterday we were playing each other in the d league I was cooking,of course lol

— Hassan Whiteside (@youngwhiteside) July 3, 2016
Unless you're a Miami Heat fan, you might be wondering "who is Tyler Johnson?" It's a fair question, and his meteoric rise is one of the craziest stories in the league.
Johnson attended Fresno State University and had an unspectacular career, averaging 15.9 points and 7.3 rebounds as a senior to make the All-Mountain West second team. Johnson went undrafted in 2014, and played for the Miami Heat in the NBA Summer League. He failed to make the regular-season roster, and joined the D-League's Sioux Falls Sky Force, where he broke out as an athletic sharpshooter.
On January 12th, 2015, he signed a 10-day contract with the Heat and played two minutes in a loss to the Warriors before going back to Sioux Falls. A month later, after another 10-day stint in the NBA, Johnson signed a two-year deal worth just over a million dollars.
Since then, Johnson's shown that he has the potential to be a solid scorer, but he missed a significant amount of time in 2016 due to shoulder surgery. Johnson returned in the Heat's Game 7 win over Charlotte in the Eastern Conference semifinals, but only played in four of seven games against the Raptors.