Who Does Gary Harris Compare to Right Now in the NBA?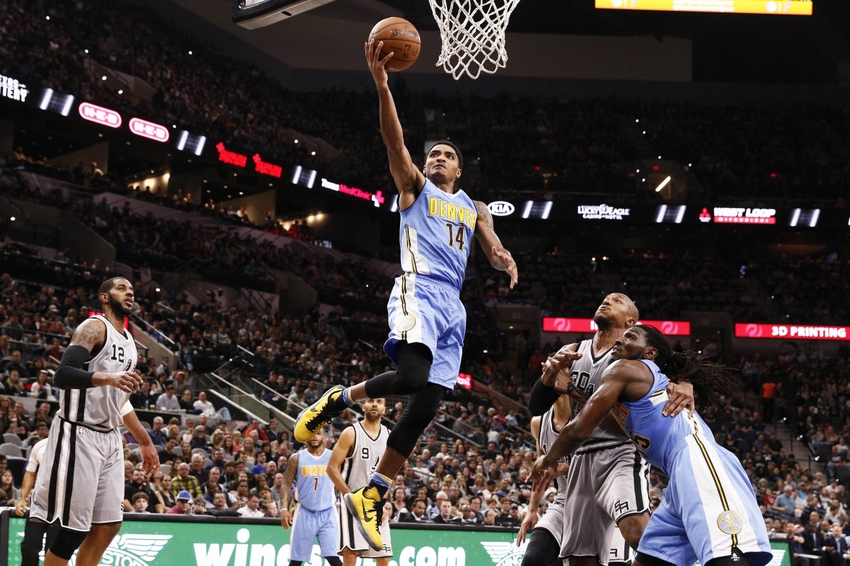 The Denver Nuggets may have found their Jimmy Butler in Gary Harris, but they need to be patient with his development.
Gary Harris is the Denver Nuggets' best lock-down perimeter defender. His strength has always been his defense since coming into the league and he continues to shine at that end of the court.
Denver is hoping Gary Harris can eventually become their Jimmy Butler, but right now he still needs to polish his offensive game. That then begs the question who exactly does he compare as of right now in the league?
Before I reveal this answer I'm going to state a couple of disclaimers. Just because I am comparing Harris to this person does NOT mean I am saying he is at his level yet. All it means is that their style of play is very similar to each other's during Harris' early part of his young career.
No one knows what type of player Gary is to become yet. There is a chance he will blossom and become possibly better than a Jimmy Butler. To the same token there is also a chance he could take a couple steps back and become a bust, although that is less likely.
One thing we can all agree on though is that Gary Harris has a ton of potential and it will be exciting to watch him grow with the Denver Nuggets.
Want your voice heard? Join the Nugg Love team!
There is one player in particular his game seems to be modeled after in in the NBA.
Avery Bradley may not be the most glamorous player in the league, but he does a lot of the dirty work needed to win games.
Avery Bradley is one of the league's premier lock-down defenders.  He has been a staple of Boston's team for many years.
Much like Harris, Bradley came into the league known for his defense, but with a virtually raw offensive game. Over time Bradley has improved his jump-shot and is a well-rounded NBA player today.
He averaged a putrid 1.7 points per game his rookie year, but his career average is now at 11.6 points per game. While these still aren't stellar offensive numbers, they prove that Bradley has gradually improved his offense over time.
If Gary Harris has the similar potential Bradley possessed, then Harris' offensive game may see the same type of improvement. Harris' knock against him for some time has been his inconsistency from long range, much like Bradley.  Some may say that Harris already has better scoring ability, but that is a debate for another day.
The defense is where Harris and Bradley seem to mirror each other. Both players average exactly 1 steal per game throughout their careers. If that isn't eerie enough, they also hold identical career blocks per game numbers at 0.2.
They both can guard the opposition's best perimeter option as they seem to do quite often along with having the exact same career defensive box plus/minus at a rate of -0.6.
When one looks at their style of play and realize the statistics don't lie, one thing becomes clear.
Gary Harris and Avery Bradley are very similar in both the offensive and defensive facets of the game.
This article originally appeared on