Which power forward free agents should San Antonio look at?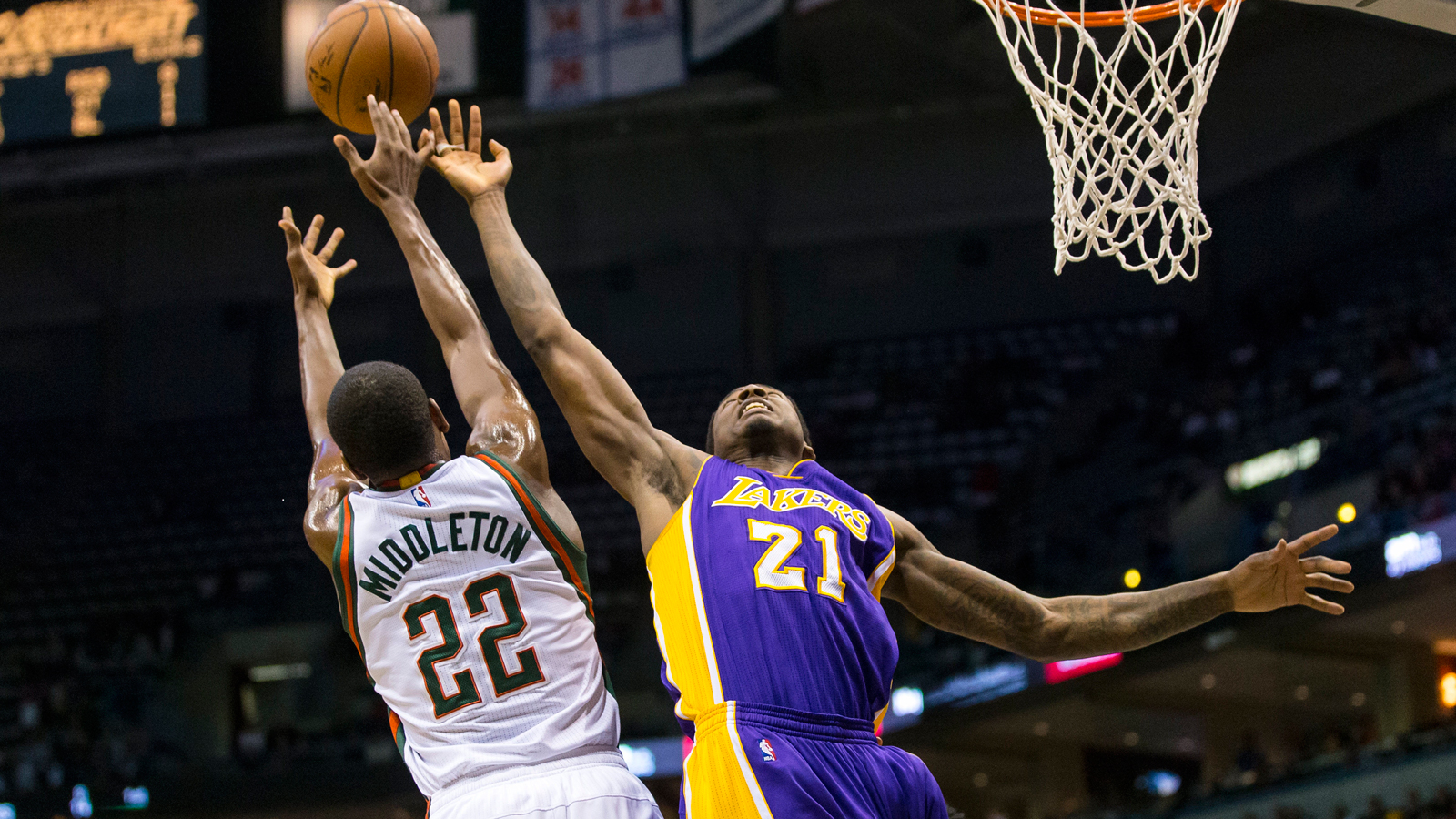 In looking at potential power forwards the San Antonio Spurs will try to sign this summer, a few obvious options immediately spring to mind.
Portland Trail Blazers' All-NBA talent LaMarcus Aldridge is one. Atlanta Hawks Swiss Army knife Paul Millsap is another. But other options exist. SB Nation's Spurs blog Pounding the Rock takes a look at those two aforementioned stars, plus a couple other under-the-radar alternatives, including forgotten Los Angeles Laker Ed Davis:
"Davis has a players option with the Lakers at $1.1 million and he's certainly going to opt out of it because plenty of suitors will come calling for a guy who averaged 12.8 points and 11.7 rebounds per-36 minutes on 60 percent shooting. It was surprising that both the Raptors and the Grizzlies gave up on Davis so early on in his career, but the Lakers might very well join them if they can snag a big fish like Kevin Love in free agency…Davis, 6'10, is another guy who's shaky in his own end (opponents shot 53.9 percent at the rim against him) but it's not like he played with anyone worth a damn."
This is an interesting choice. Davis can't shoot and isn't strong enough to defend most centers, but he's a solid finisher with touch. He's also young and athletic, two characteristics that should pique San Antonio's interest.
The 25-year-old hasn't quite blossomed elsewhere, but maybe the Spurs can get the most out of him.
(h/t: Pounding the Rock)
Photo Credit: Jeff Hanisch/USA TODAY Sports